DISCOVERING NEW HORIZONS
Mobile catering solutions are an original tool to promote and showcase your business comprehensively. Street food vehicles are the ideal means to get even closer to your established clientele while significantly expanding the audience to whom you can present the irresistible offerings of your cuisine.
PERFORMANCE (WITHOUT COMPROMISE) FOR UNIQUE PROJECTS
The versatility and flexibility of our vehicles are the cornerstones for creating unique projects, offering trendy and captivating solutions. Our mission is to provide you with the perfect Food Truck to run your business wherever you desire, ensuring the peace of mind of impeccable service and the performance of a professional kitchen.
The wide range of StreetFoody setups perfectly adapts to your needs, giving you the opportunity to fully customize the vehicles in the best way to reflect the values that drive your daily work. By taking your creations on the road, you will turn every journey into an extraordinary culinary experience for both local and non-local clientele.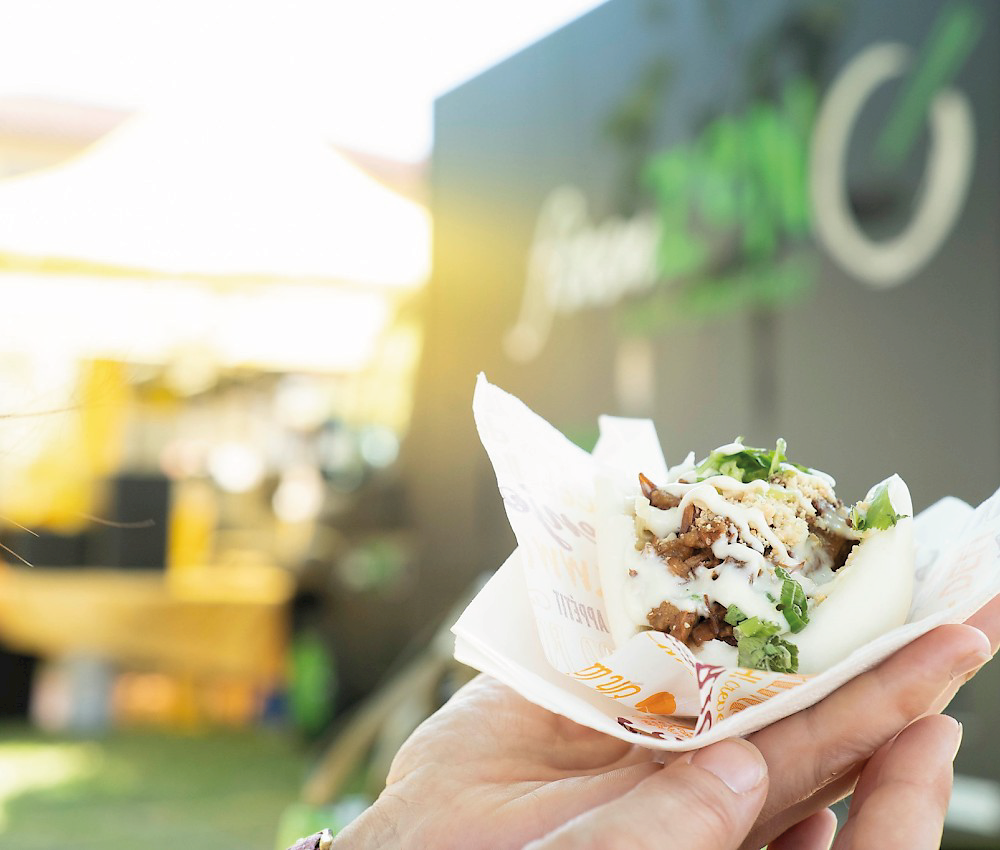 BOUNDLESS ORIGINALITY
Onboard cooking in a food truck is a continuously growing phenomenon, thanks to its adaptability to new trends. Originality in ingredients and marketing strategies becomes crucial, with features such as customized packaging, equipment automation, and irresistible gourmet offerings.
Mobile catering opens the door to unique culinary experiences, allowing you to connect with the clientele in an original and engaging manner.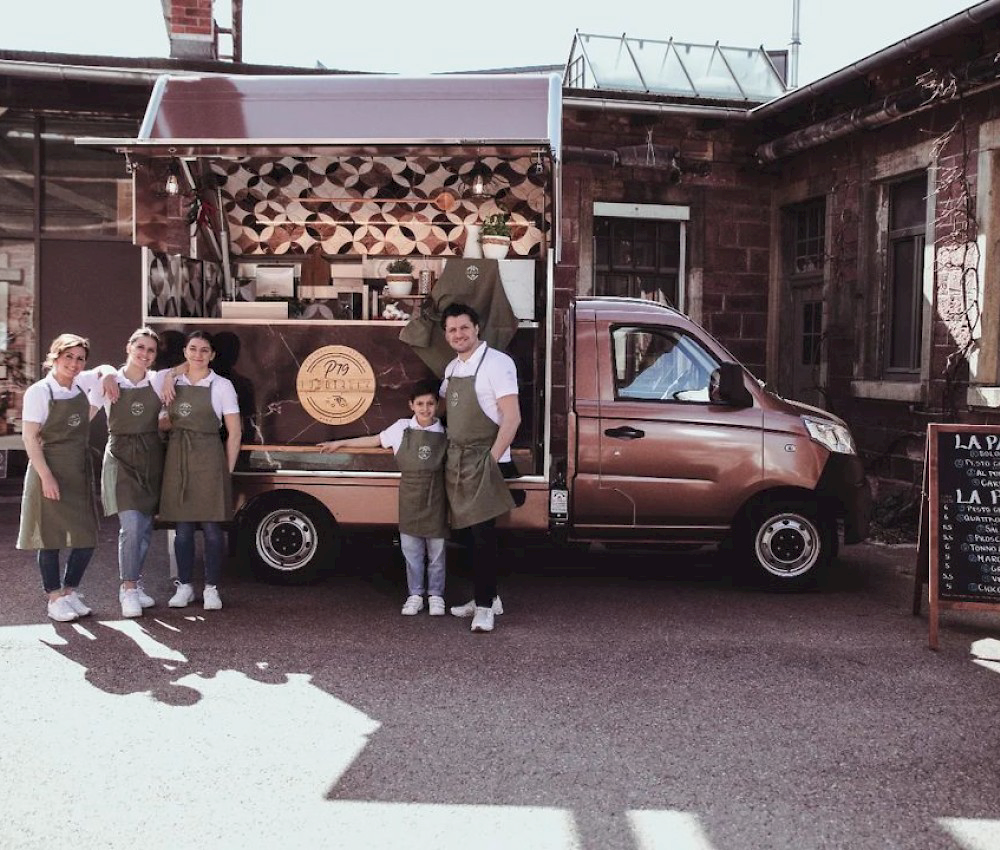 SETUPS FOR EVERY OCCASION
StreetFoody vehicles are suitable for hosting a wide range of culinary proposals for a gastronomic experience capable of surprising even the most discerning palates. From the freshness of sushi to the unmistakable taste of classic burgers, from vegetarian and vegan options to more traditional flavors like pizza and gelato, our offering can ensure a comprehensive culinary journey.
Each vehicle is a versatile platform ready to transform and adapt to diverse needs, making your work easier and providing you with everything you need to maintain the same quality as in your restaurant.
CUSTOMIZED SERVICES
Adaptable to any need, food trucks are the ideal choice for a wide range of events and occasions. Whether they are private events, catering services, corporate gatherings, participation in street food festivals, concerts, or sports events, our vehicle seamlessly integrate into any setting. Their functional and mobile structure allows for easy movements throughout the entire event, ensuring uninterrupted service that fits perfectly in every situation.
Your next adventure begins with choosing the right vehicle, ready to bring your style and cuisine to every corner of the world.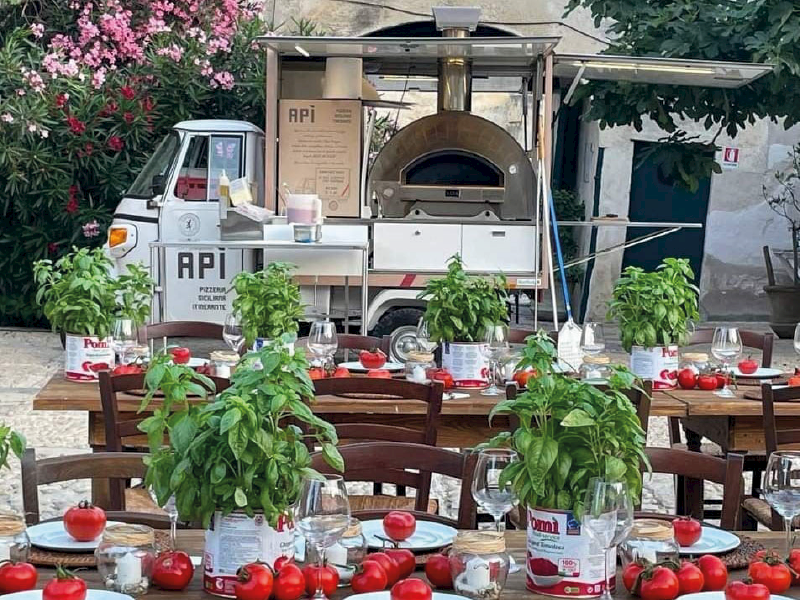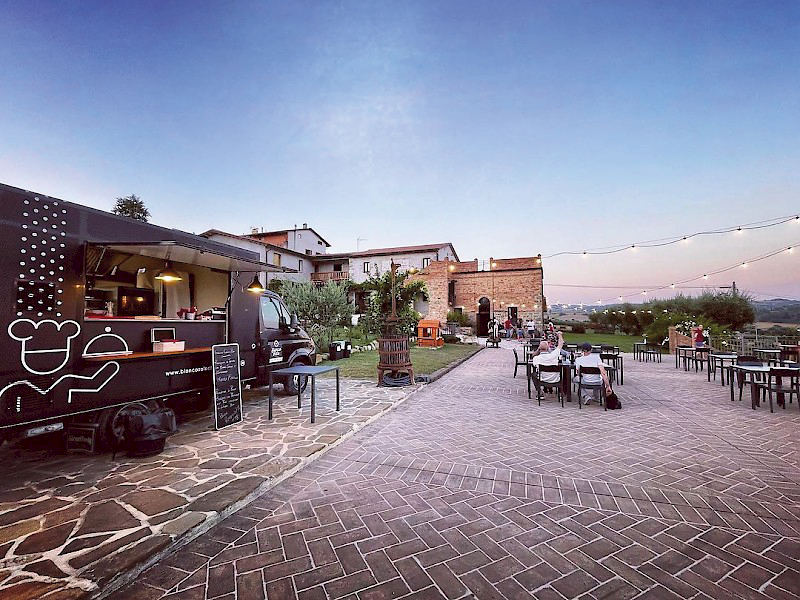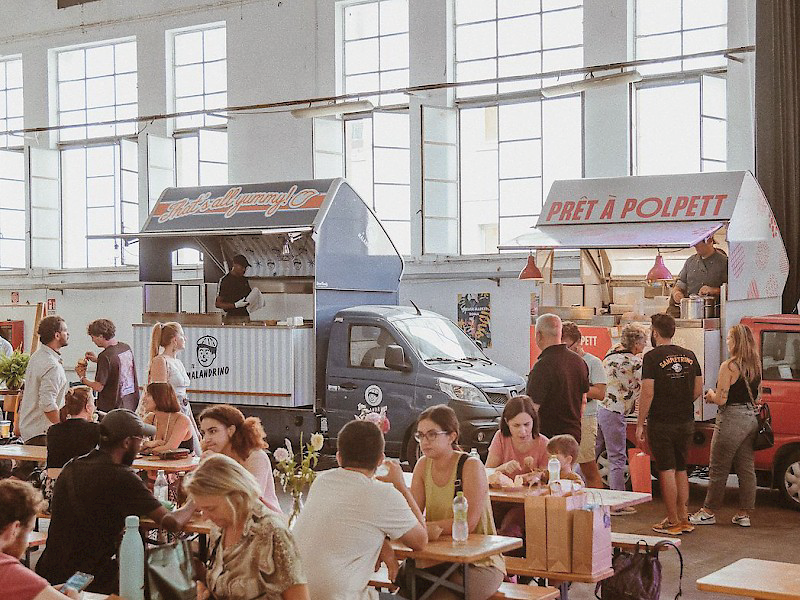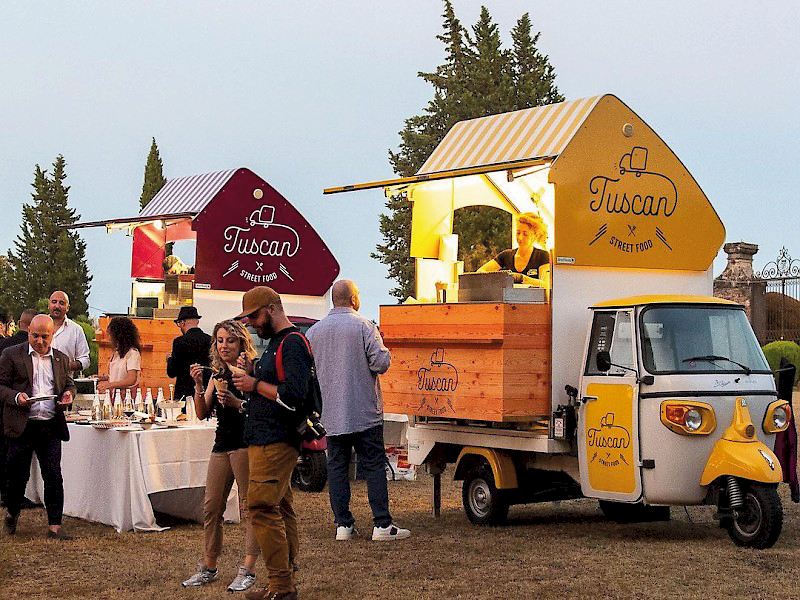 A MOBILE ASSORTMENT
Take your business on the road and explore all our offerings for mobile catering. From classic food trucks to smaller, more versatile solutions, our assortment is ready to transform your concept of catering and dining.
Project financed within the framework of POR FESR Toscana 2014/2020 aimed to:
1. sales and promotion of Made in ltaly food trucks abroad
2. improve the digital, organizational and promotional efficiency of the company
3. digitize production processes by streamlining them, sharing them, modifying the perception of the brand on the network and on social networks, also implementing the tools in terms of big data analysis