What is Street Food?
The ancient occupation of "making something to eat", finds a new future and conquers the streets of our peninsula.
Street Food isn't just a passing fashion, it's a new way of experiencing the age-old relationship between a society and its food; it has its own roots and is reinvented every day in new ways that are innovative, surprising, practical and, above all, delicious.
The trend is undeniable: nowadays Street Food has gained its own share of fame and fortune, thanks in part to globalisation and worldwide media attention on food and on cooks.
Newspapers and magazines, TV shows and gastronomy gurus have legitimised food "on the road" as a new icon for the third millennium.
STREET FOOD TODAY IS GLAM, GOURMET AND TRENDY, IT'S TALKED ABOUT AND BOASTED ABOUT.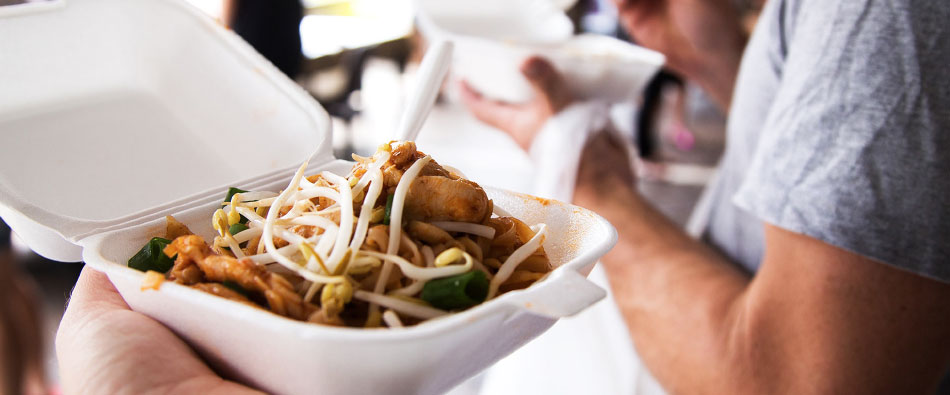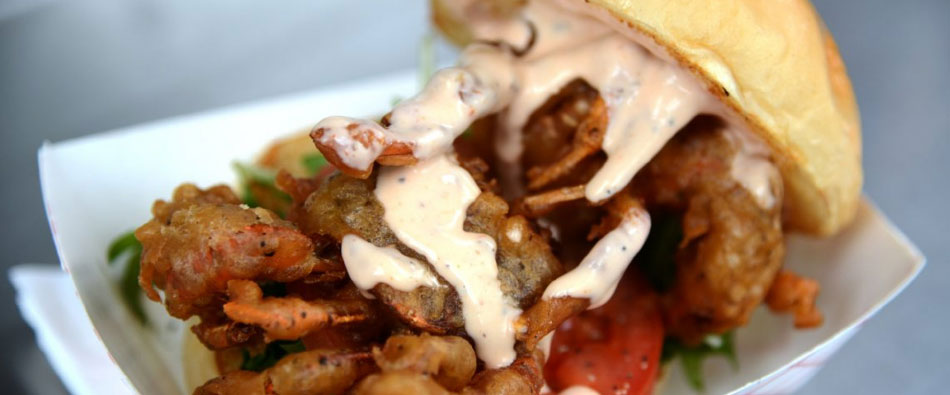 TRUCKERS, BUT ALSO MECHANICS AND FITTERS, ARE THE NEW TAILORS OF THE WORLD OF FOOD "ON THE ROAD".
It's no accident that Trip Advisor - which for some time has replaced dusty traditional guide books in the monitoring of new trends and tastes - lists successful themed food trucks among the foremost restaurants in a metropolis such as Milan. It's a sign of the times, a willingness to change everyday habits which have become too narrow, too slow, a shift in line with the evolution of a society that is fast-moving, yet will no longer compromise on quality or image.
And talking about image, it really is of vital importance in the world of Street Food, because the eyes need feeding too. It's an old concept in modern dress. And so the Food Truck, the specially equipped vehicle, becomes a vehicle for the image too, like the iconic little Ape vans that zoom around the streets of the world's fashion capital, in their new made-to-measure livery created by real artists. Naturally, behind the image there must be an absolutely solid basic concept. Here the watchword is: freshness and quality ingredients.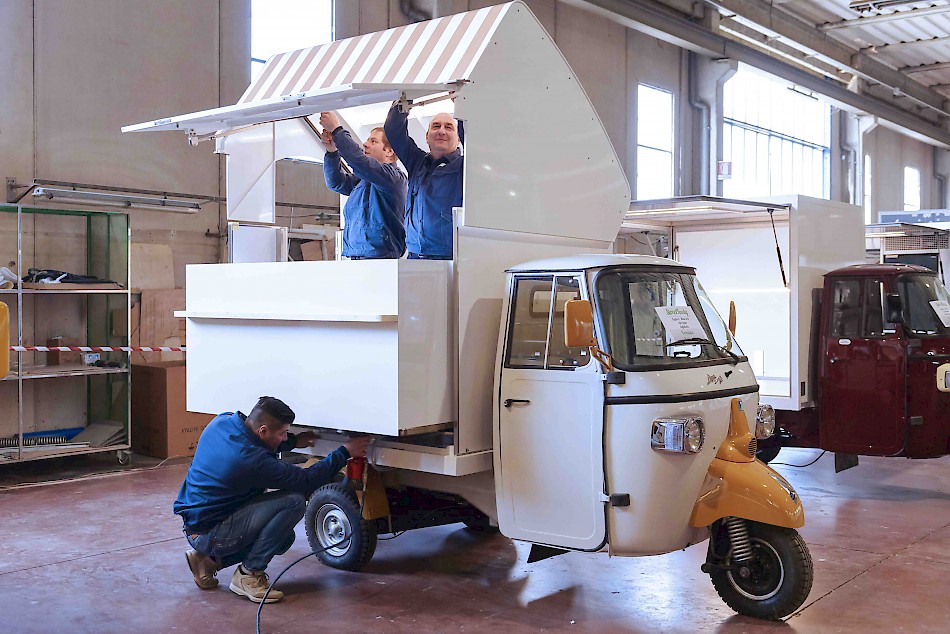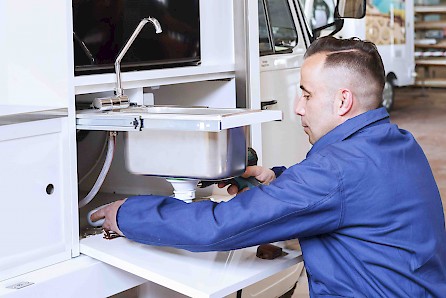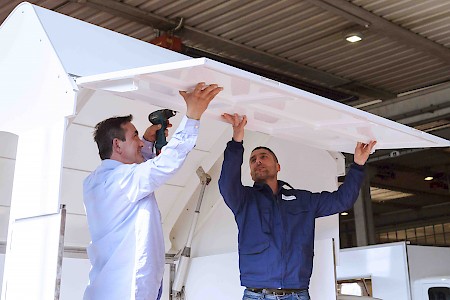 THE DREAM IS OPEN TO ANYONE, BECAUSE THE INITIAL INVESTMENT IS MINIMAL
So street food is therefore a great opportunity for anyone who has the creativity and the desire to go for it, and who isn't afraid of a challenge.
The dream is open to anyone, because the initial investment is minimal compared to the capital needed to start a traditional restaurant with four walls, and because the most important thing is how good you are, how good your food is and how good you are at getting the message across.
StreetFoody puts food on the road in specially fitted bespoke vehicles, thanks to the experience of the Italian leader in the field, Resti, and can also support you through every stage of making your dream come true, from taking care of admin and paperwork to planning the equipment and mechanics, right through to complete kitting out and graphic design.
The possibilities are practically endless, from designer panini to food from around the world, including traditional dishes reinterpreted in a "carry out" format.
All have at least two features in common: the quality of the food, and a concept that taps into the new market trends. So when you're preparing your business plan, it's worthwhile spending some time moving round the city and having a look at the trendy eateries, to get an idea of how tastes are changing, what people like, what works, and how to offer it in a street-friendly way that's attractive and creative.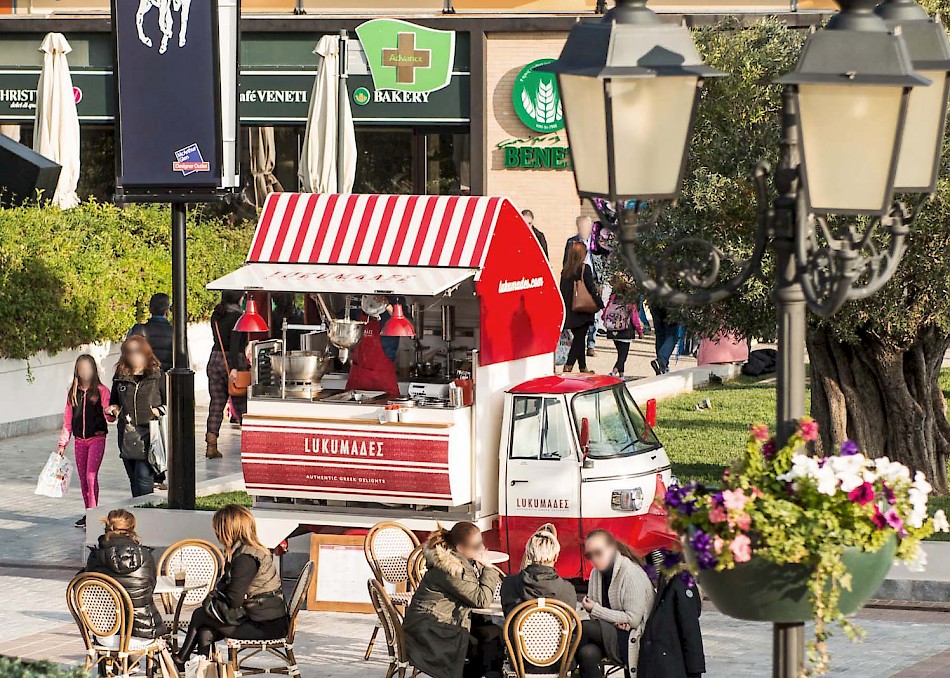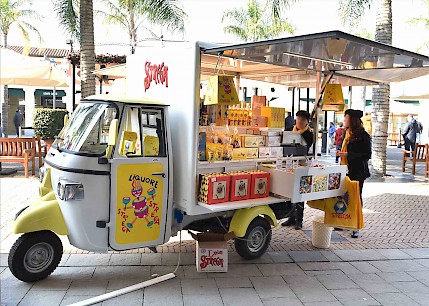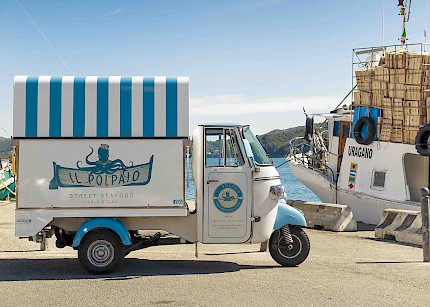 THE FOOD TRUCK BECOMES THE SCENE: TASTE IS CENTRE STAGE!
If famous chefs have come out of their temples to open bistros and trattorias, it won't be long before we see Michelin-starred Food Trucks on our streets. But the street, as we know, is democratic, and offers the same opportunities to anyone who wants to take the plunge and build - one day at a a time - their own success story.
Yes, success.
On one hand, economic success, with enough revenue to cover your investment and your effort. On the other, public success, with a constant daily flow of customers.
Both of these are facilitated by word-of-mouth, but even more so by social media, for which it's vitally important to work out a strategy. Spread the word through fresh, magnetic storytelling, in order to grab attention, get noticed and attract customers.
The concept is ancient, but today the mechanisms are social.
The Food Truck as star of its own adventure story, itinerant hero of snacks, waiting on every street corner like a rocker on tour, preceded by its hunger and…the hunger of its customers. This is the new dream, shining and possible, of the next generation of food maestros, on the road!
PRINT