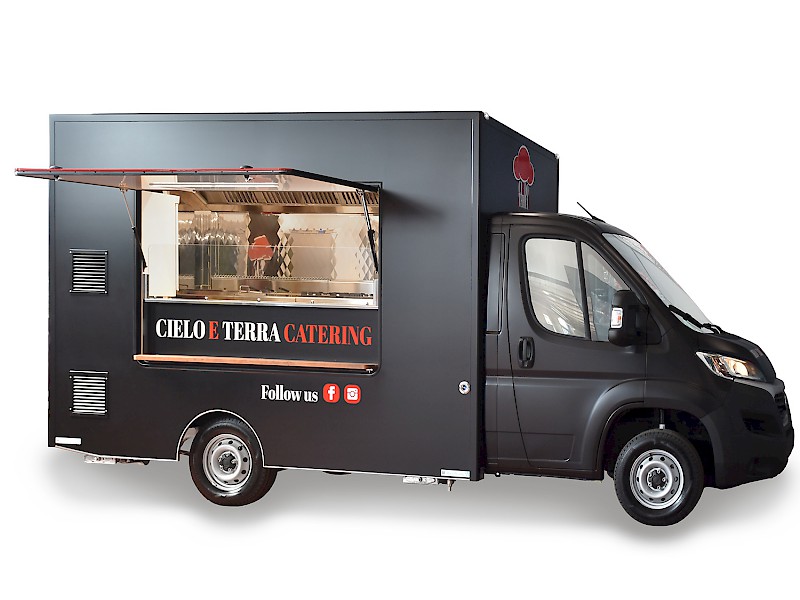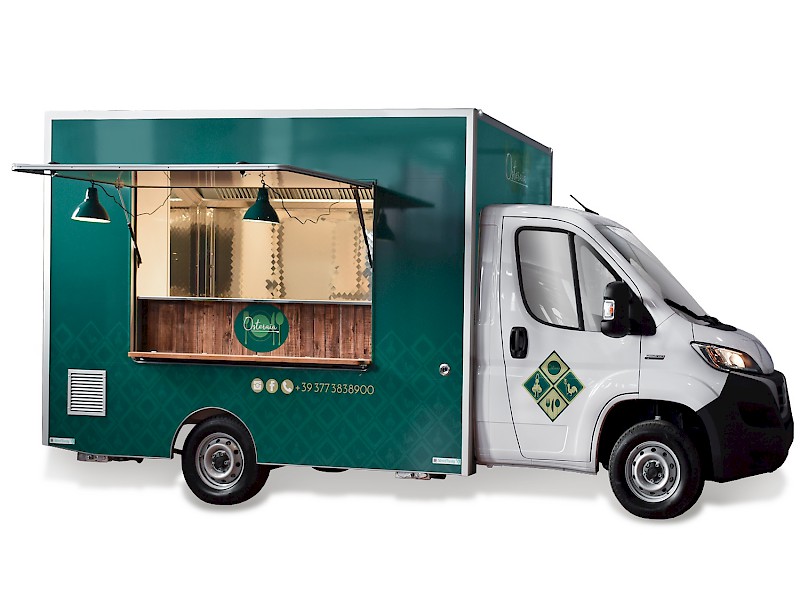 Size L
Street Food Truck
The Food Truck of the StreetFoody family has nothing to envy to the professional kitchen of a restaurant, with the advantage that it can be used to extend the range and reach places and contexts that otherwise would not be accessible. Its high performance in terms of capacity and mobility are ideal for moving frequently both within national borders and to foreign destinations, and for attending festivals, concerts and exclusive events.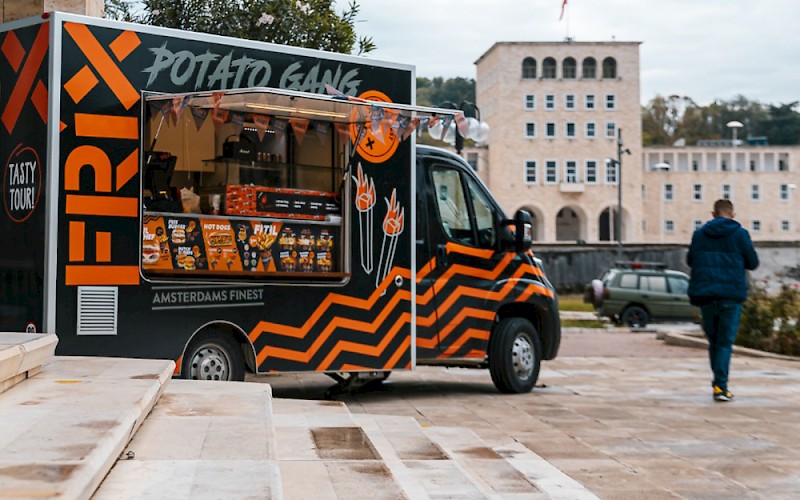 Mobility
On board a Food Truck, no destination is unattainable! The ergonomics and equipment are designed to ensure maximum performance, extreme reliability and reduced fuel consumption and CO2 emissions thanks to a new generation of engines that make work easier in every location and on every route. All this makes our Food Truck the ideal solution for moving quickly and in total comfort.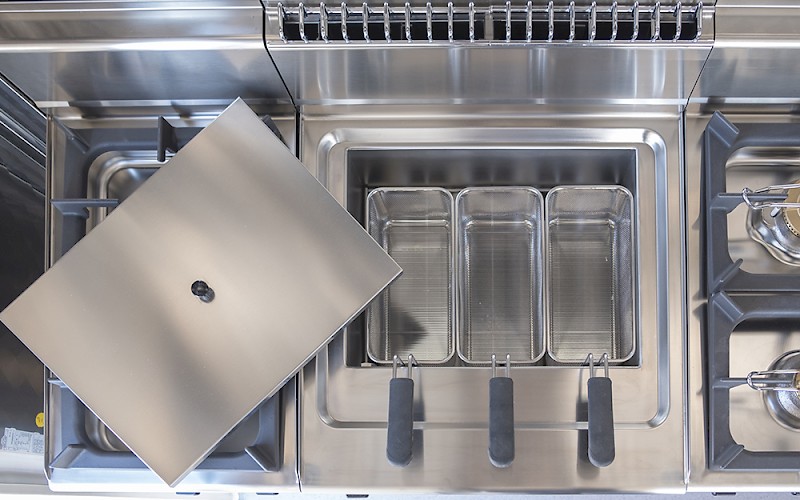 Technical features
The Food Truck is equipped with all the necessary equipment for the preparation, storage and administration of the products, guaranteeing their conservation in any type of situation. On board, there are large work spaces in stainless steel with cold room, loading and unloading tank, boiler for the production of hot water and fume extraction hood.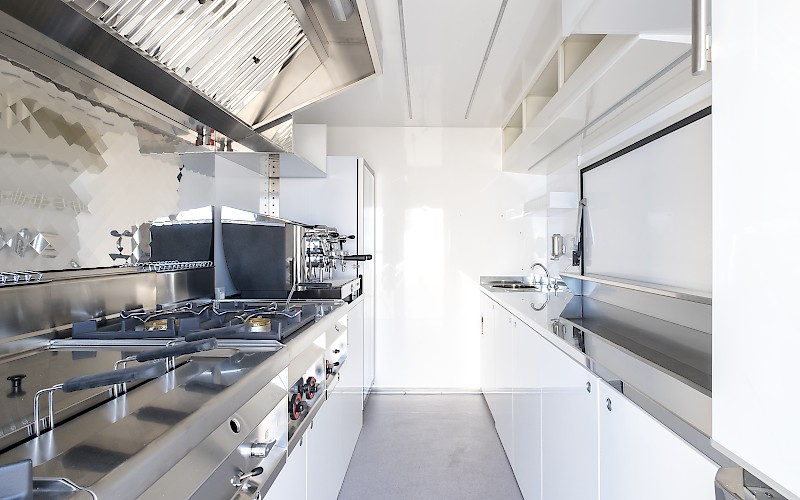 Comfortable and autonomous
The large interior spaces are designed to offer total comfort and create a functional working environment on board. The internal structure can accommodate up to 3 operators during work and transport. Thanks to the lithium batteries, the Food Truck is able to accumulate electricity and spend a whole day's work without the need for an electrical outlet. All the systems installed inside – including those for refrigeration, lighting and cooking – are certified and completely independent in the work phase.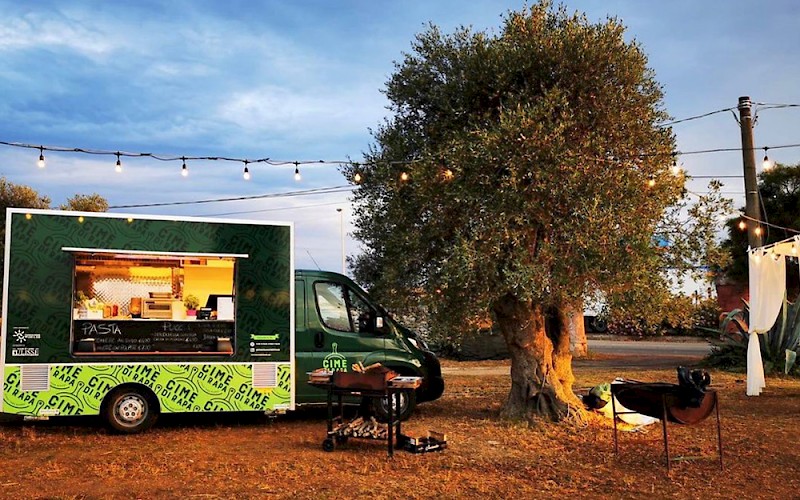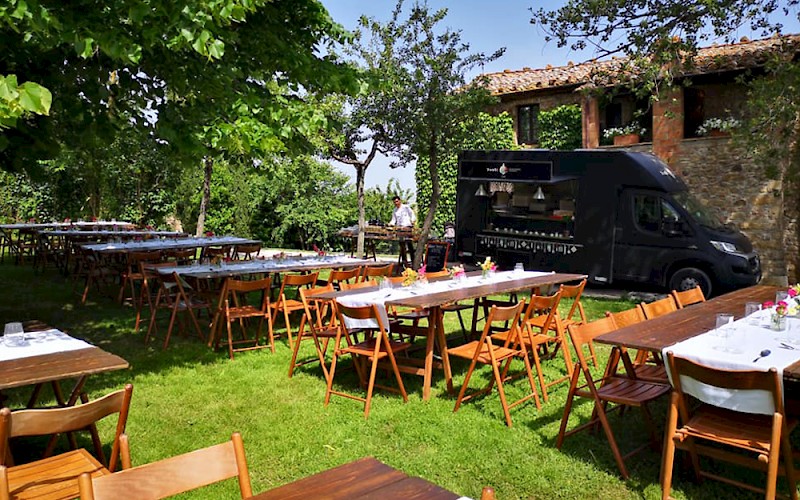 Customizable set-up and graphics
The Food Truck is completely customizable in terms of graphics, furnishings and finishes, allowing you to create a vehicle tailored to your communication and marketing needs. On board, it is possible to insert cooking elements, professional equipment and take advantage of the comfortable and spacious worktops necessary for the preparation of various products.
Can't find what you're looking for?
Write to us and we'll help you set up the vehicle that's right for you!