StreetFoody: we drive food on the road
StreetFoody builts food trucks in its headquarters based in the province of Arezzo, in Tuscany. A team of experts at the disposal of clients make it able to produce trucks for businesses of any kind. Every truck is built after a phase of study and research because StreetFoody can turn a simple idea into a concrete project "with its tyres on the road" and its feet on the ground.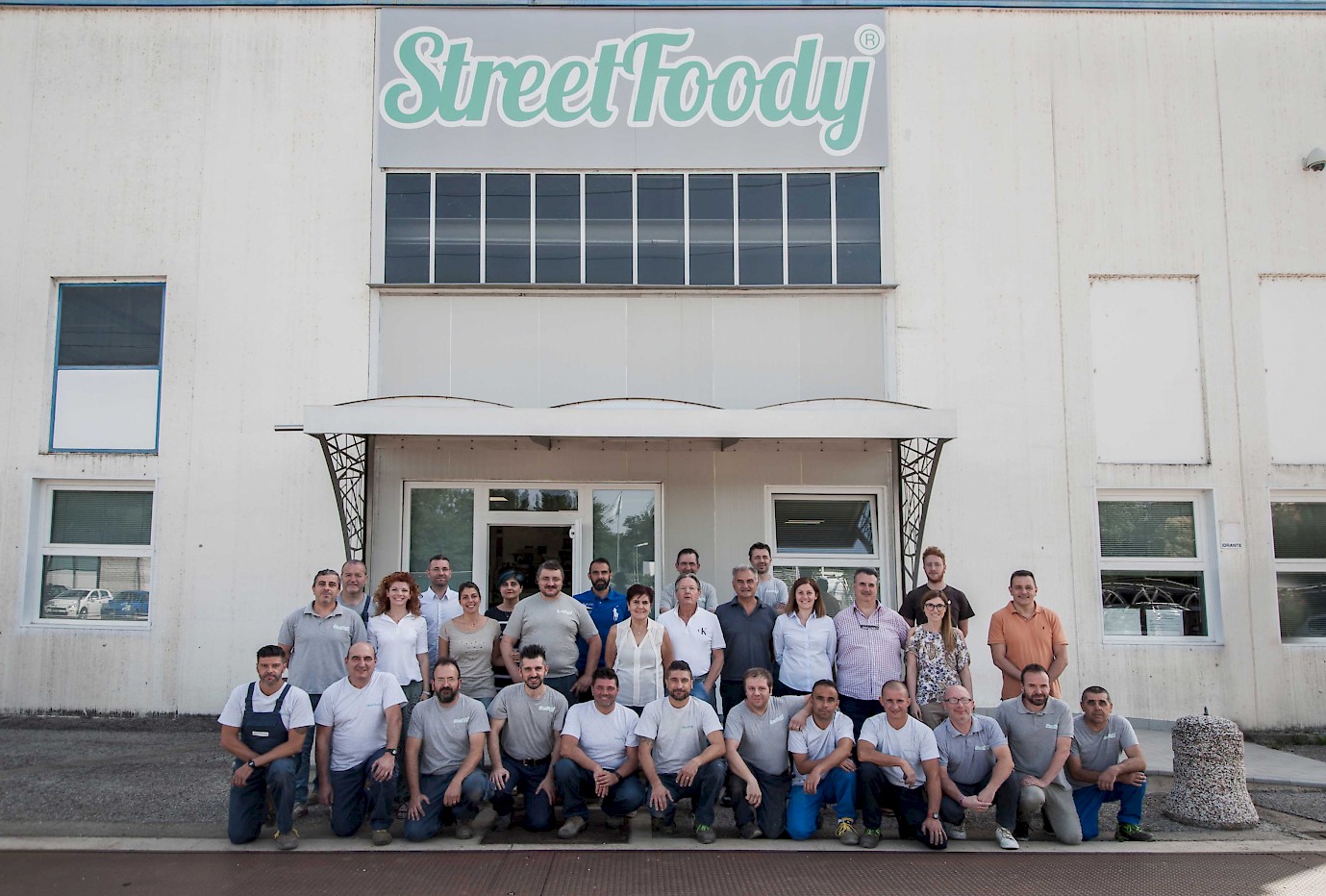 12.000 SQM DEVOTED TO TRUCKS
StreetFoody is based in Terranuova Bracciolini, in the province of Arezzo, not far from the highway exit of Valdarno. A very easy to reach location. The headquarters cover an area of more than 12.000 sqm: in the factory higly skilled professionals build trucks, in the other half of the space are hosted offices, open to the public on request, and an ample showroom.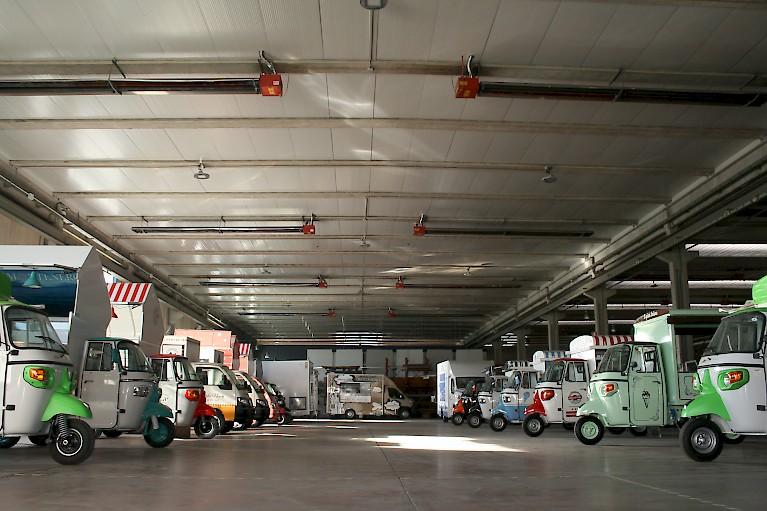 MANY PROFESSIONALS TO SERVICE A PROJECT
Every professional working for StreetFoody is higly skilled: from developers who design the project, to graphic designers who customise trucks, to workers building trucks in the factory. StreetFoody was born from the fifty-year-old experience of the Italian leader in special vehicles, Resti. Affidability and professionality are its key points.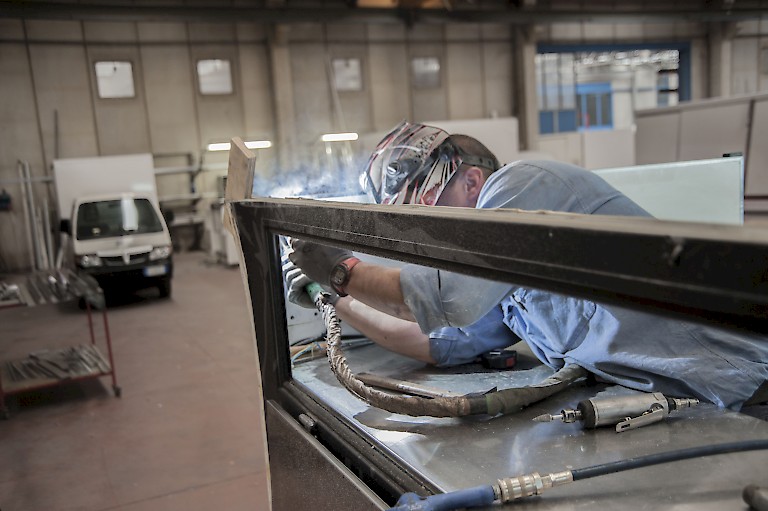 TURNKEY OR CUSTOM MADE?
Many professionals working for the same purpose: to build and put "with its tyres on the road" trucks in compliance with laws. And to answer its clients' requests. This is why StreetFoody proposes two different solutions: turnkey for those who literally can't wait to hit the road, or completely custom made. The international nature of the entire production chain, however, gives extremely short turnaround times, practically ready-to-use products.