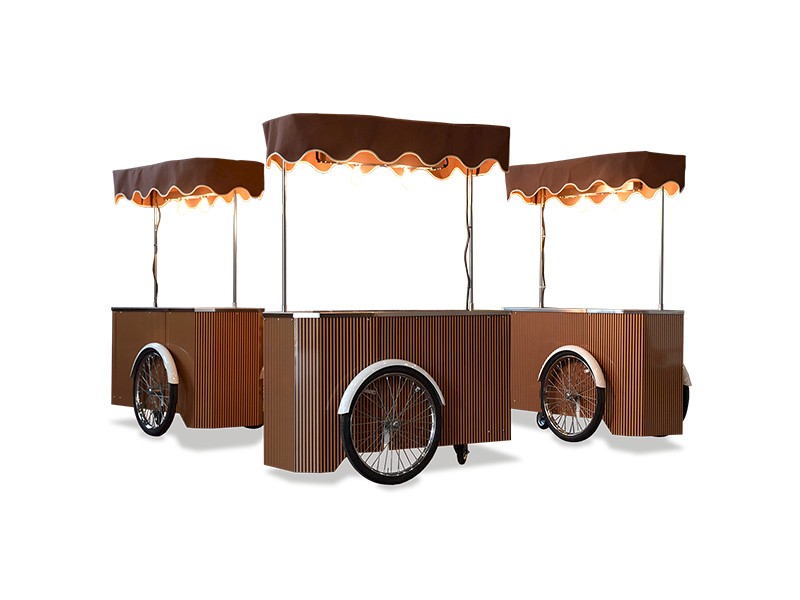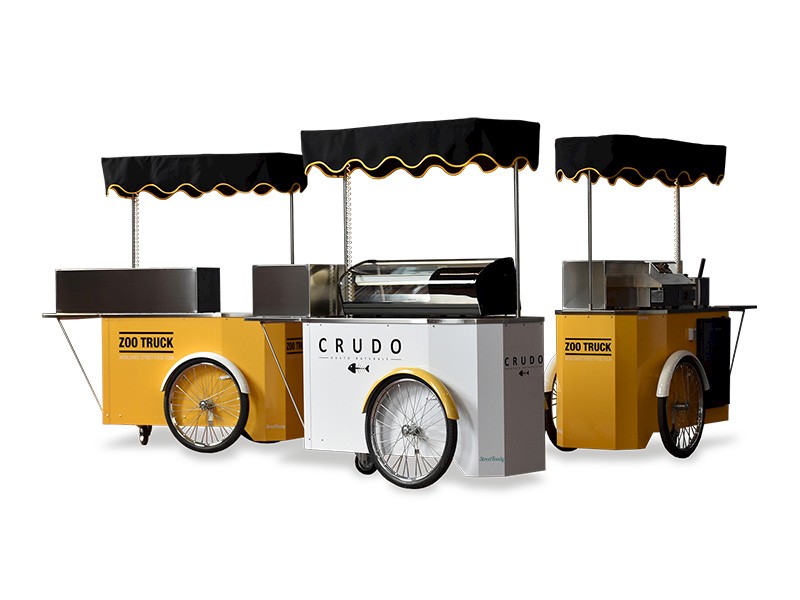 Size XS
Food Cart
Thanks to its compact dimensions and its agility, the Carrettino wins a place among the most versatile and efficient models of the StreetFoody family!
Easy to place anywhere, it can be used to enrich the range of services offered by your location and create an original refreshment point during your events. The unique and suggestive style of the Carrettino helps to preserve the aesthetics of the spaces and to enhance the beauty of the surrounding environment.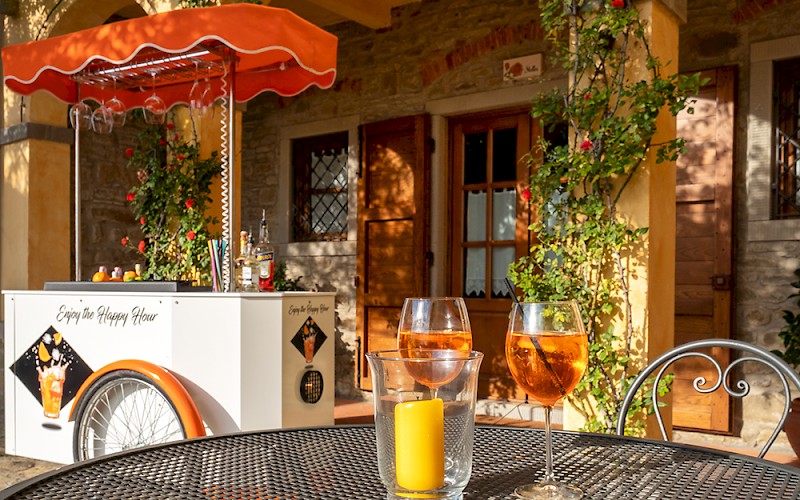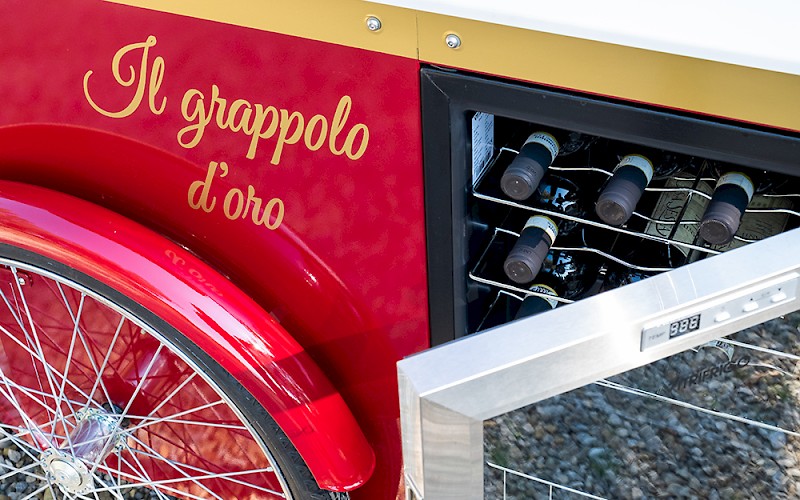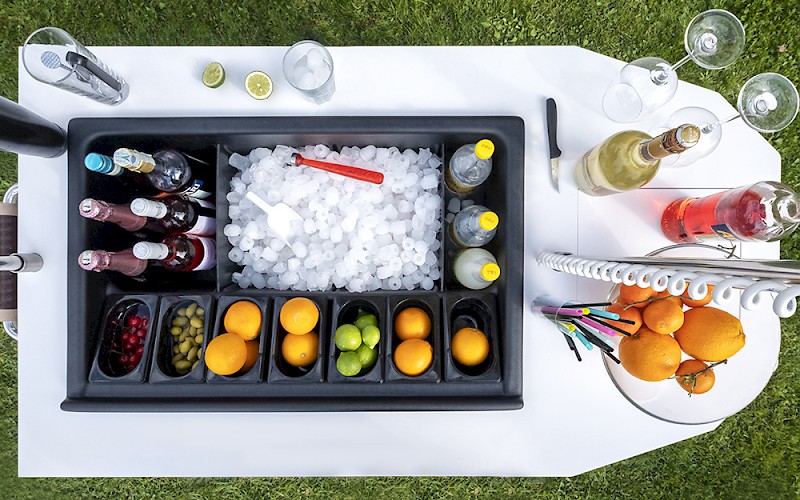 Technical features
The Carrettino has a metal structure with tendon to protect the work area. It can be transported or loaded easily thanks to the spoked wheels with oversized hub, braking wheel and directional handle. Cooking elements, display solutions or a fridge can be placed on board the Carrettino Food to guarantee optimal customer service.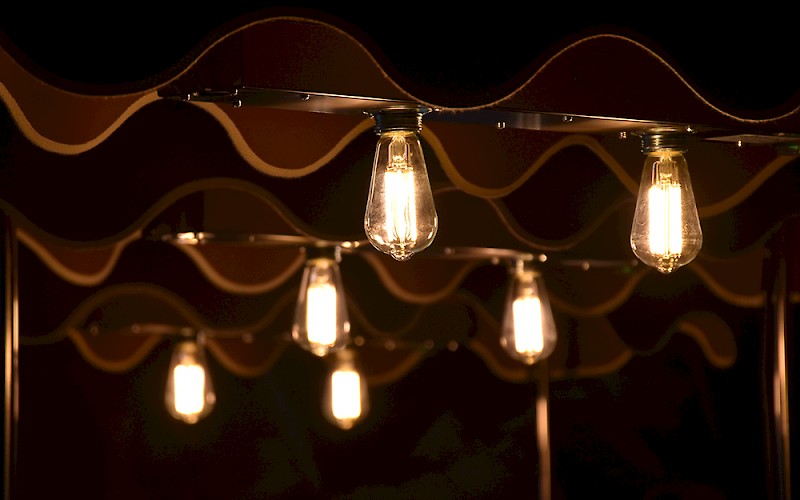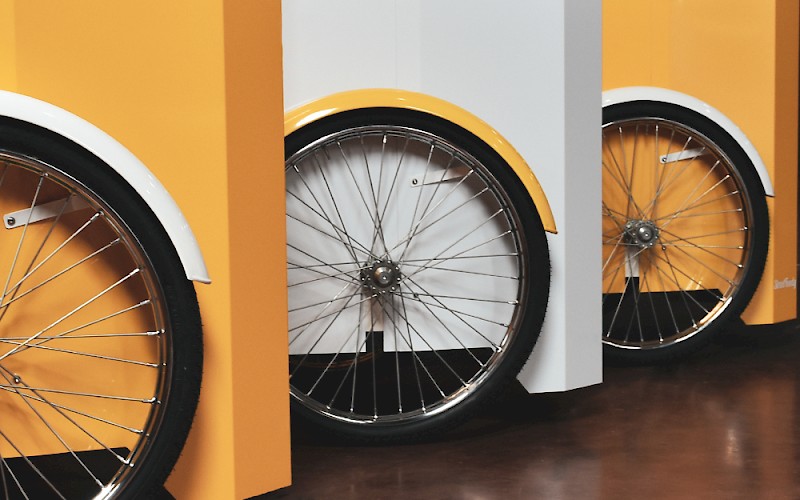 Attractive and customizable design
Fully customizable, the Carrettino is a business tool capable of enhancing the aesthetic characteristics of your locations! Whatever your business idea is, you can put it into practice by playing with the most original graphics and layouts that best meet you needs. The possibility of having direct contact with the public, together with the unmistakable style and quality of the Carrettino, will amaze your customers during any type of event!
Can't find what you're looking for?
Write to us and we'll help you set up the vehicle that's right for you!