OPPORTUNITIES TO EXPLORE
Contemporary food trucks offer numerous opportunities for brands focused on expansion through innovative approaches and the exploration of new trends and entirely novel initiatives. Transforming your business into a mobile structure presents a unique opportunity to differentiate your business and rejuvenate the brand's image.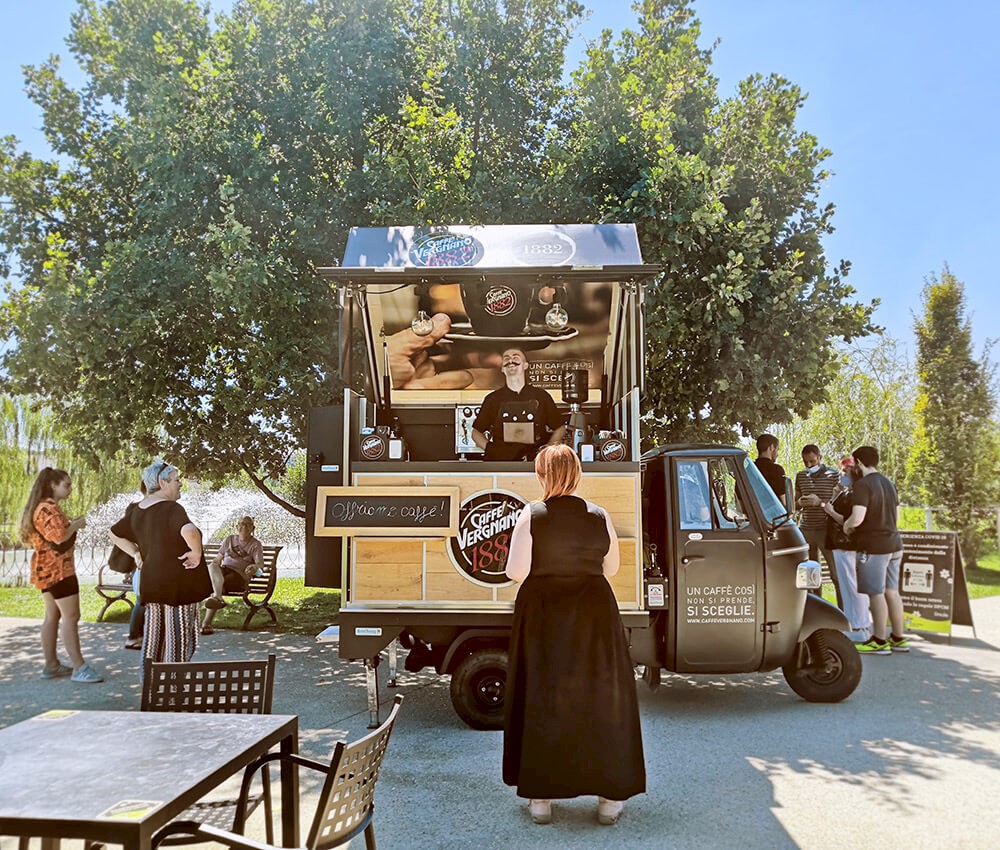 Telling the brand story
Using vehicles for street food offers a unique perspective to promote and solidify a brand's identity. Through an outdoor approach, it's possible to concretely convey the company's distinctive values, creating tangible connections with the audience. Additionally, food trucks represent a cost-effective investment, as the associated costs are significantly lower than those required to operate the same business in a fixed structure.
Through promotional tours, you can both expand brand visibility at affordable costs and build an authentic connection with consumers, allowing the public to experience more than just consumption.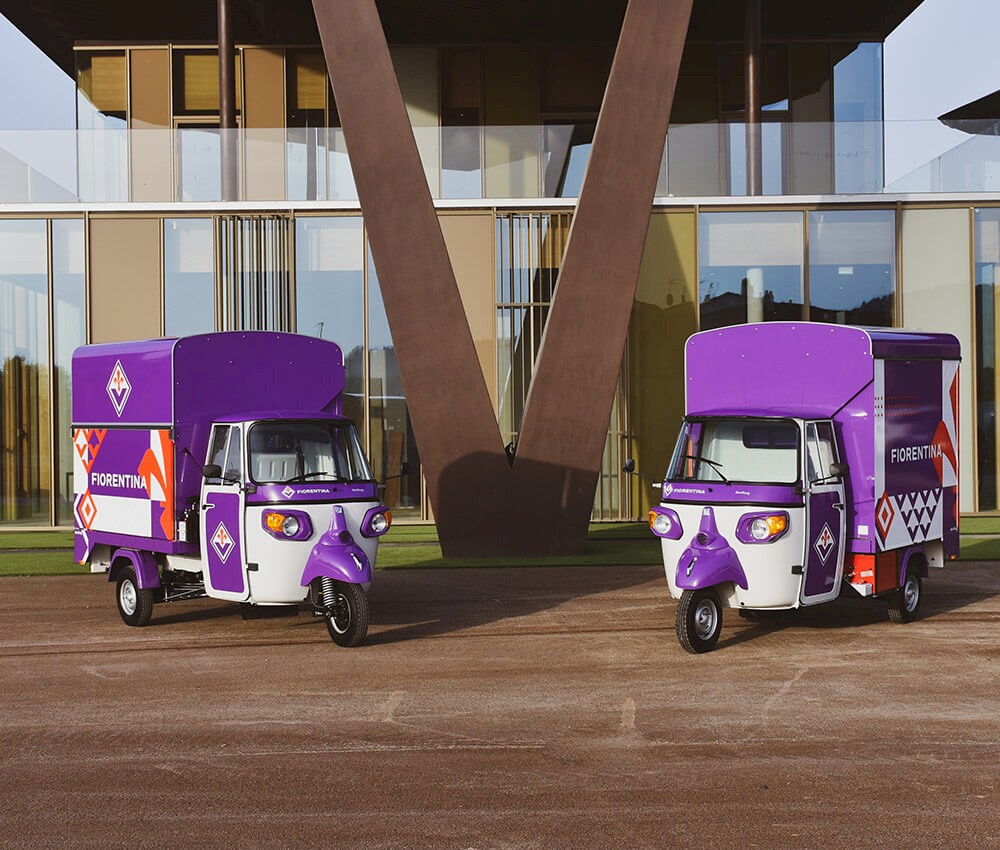 Original formats and engaging initiatives
Food trucks, with their versatility, enable brands to ride trends in an original way. A highly appreciated example is the pop-up initiatives that create a significant impact, eliciting surprise and entertainment. The strategic use of a food truck to communicate partnerships, introduce new products, or organize exclusive events in renowned locations activates a perception of exclusivity that transforms customers into powerful brand advocates. Additionally, their flexibility allows for the creation of ever-new and adaptable formats, always in tune with the most popular trends of the moment.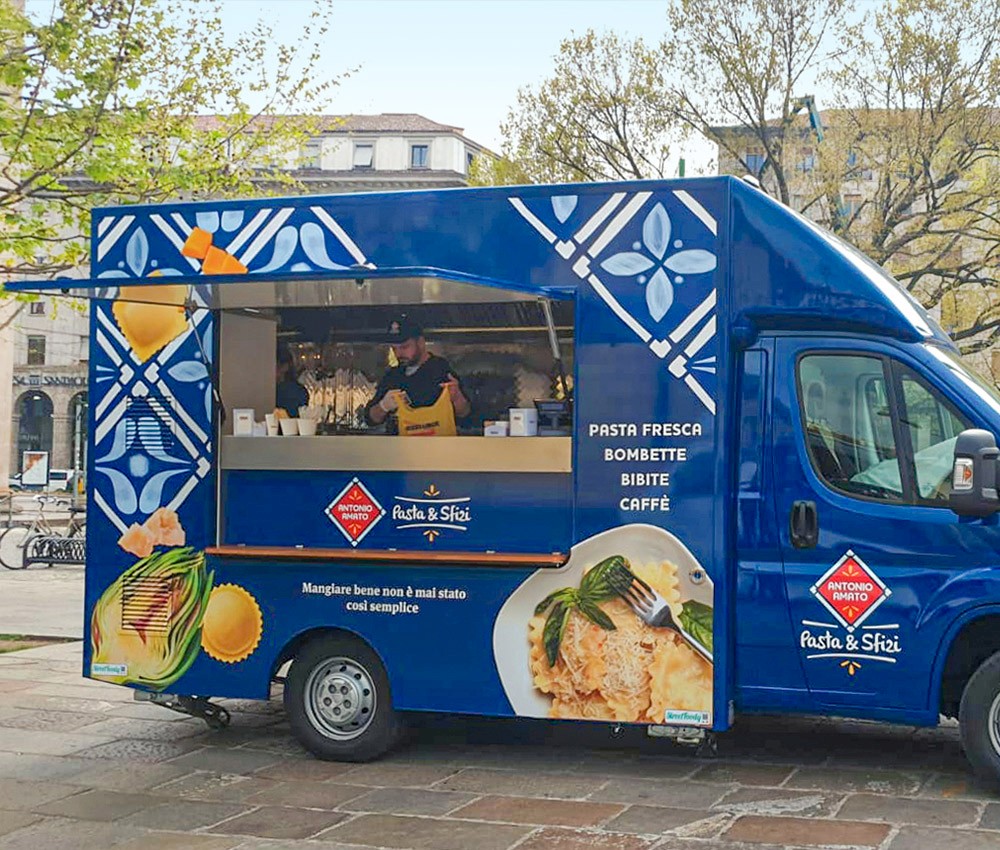 Business intelligence tools
Vehicles play a strategic role when a brand is planning expansion through the opening of new permanent retail outlets. In cases where essential data for selecting the ideal location may be lacking, street food vehicles enable you to conduct trials, gather information, and make strategic decisions. Mobile solutions represent sustainable investments that allow you to fully explore the company's potential and, thanks to their flexibility, rapidly test different areas, assessing their impact on the surrounding territory.
Franchising and innovation
Designing a fleet of food trucks provides you with the flexibility to simultaneously cover different geographical areas and expand your product offerings. Another advantage is the opportunity to utilize these vehicles through a franchising model, successfully replicating the business model in new areas, leveraging the strength of the brand. The adoption of this strategy, which combines franchising and mobile vehicles, offers a versatility similar to that of a traditional brick-and-mortar store and represents a dynamic and innovative way to expand your business effectively.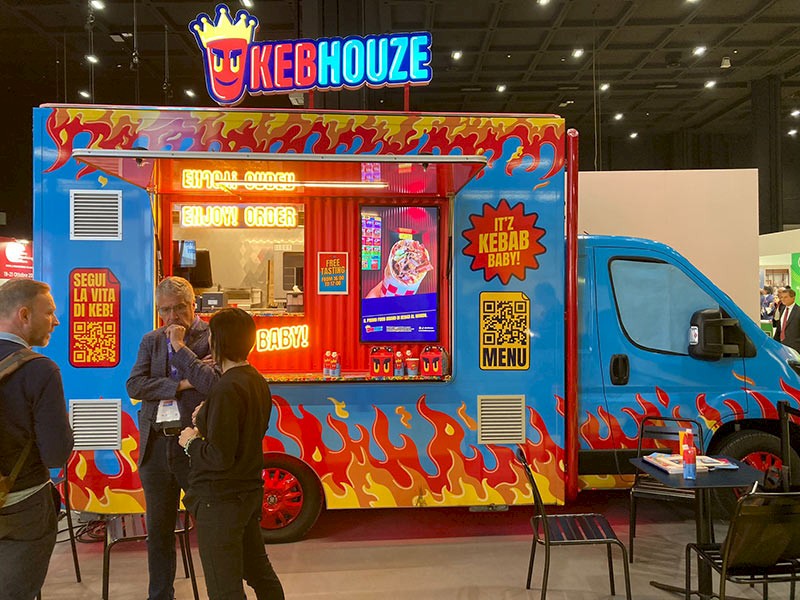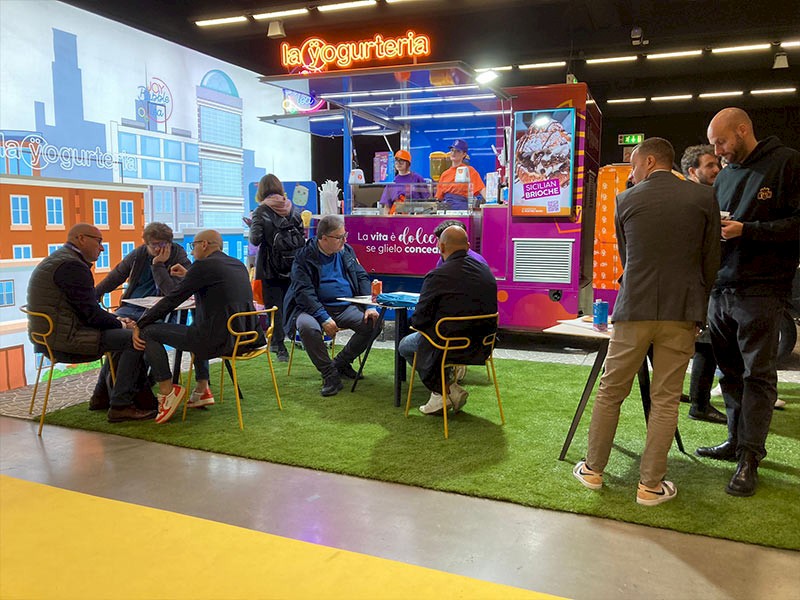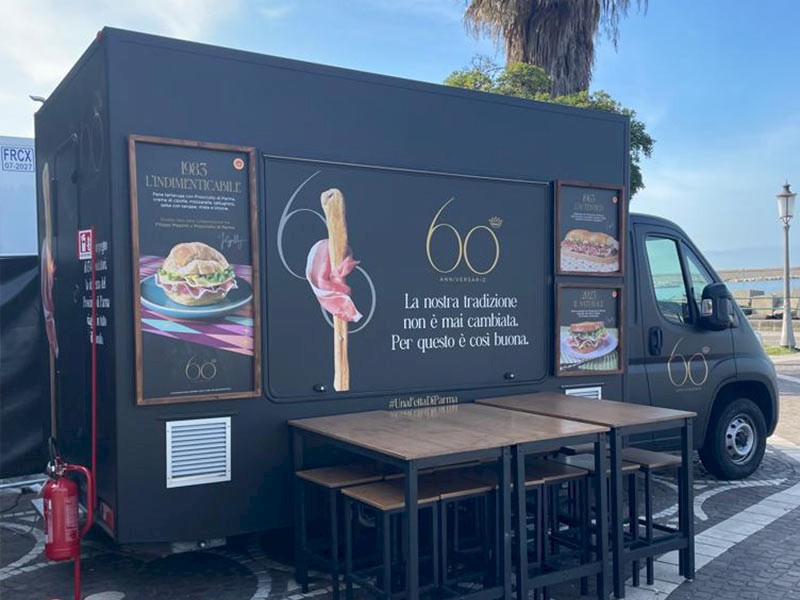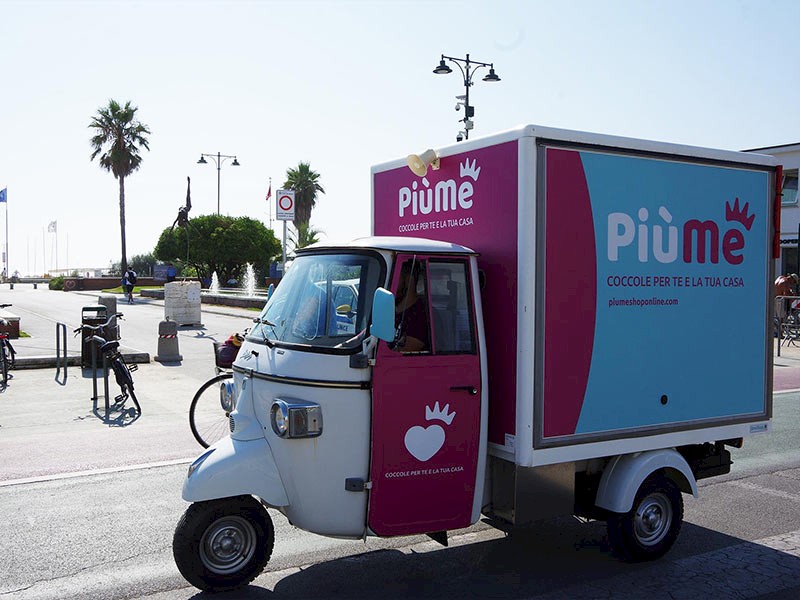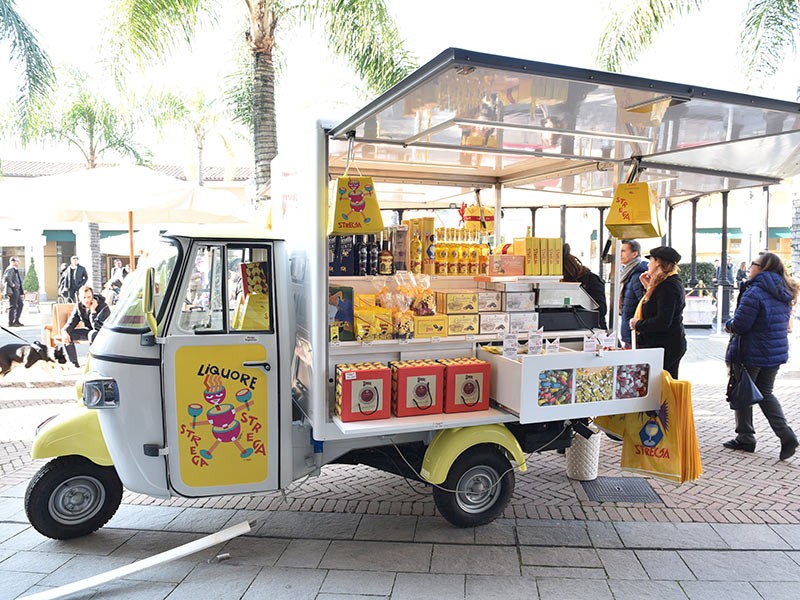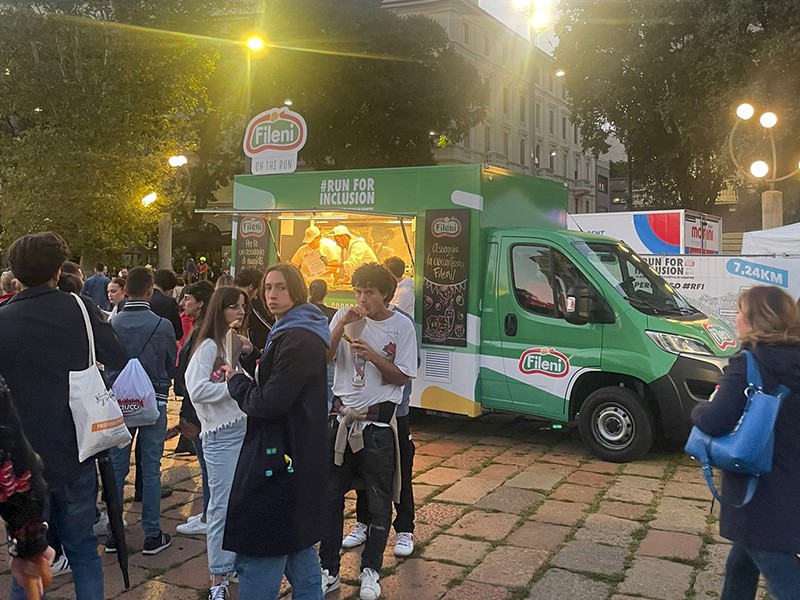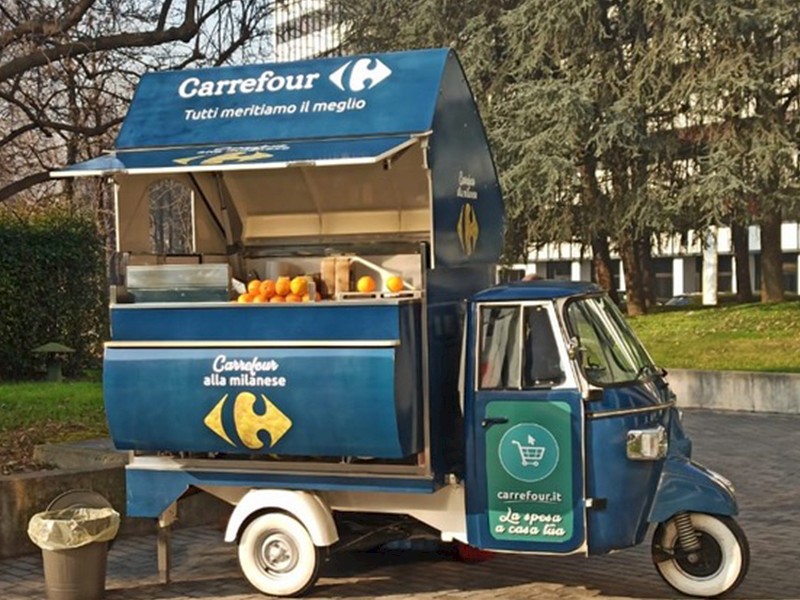 THEY TURNED TO US...
Numerous brands have already made the strategic choice to take their business on the move and have chosen StreetFoody as their trusted partner in creating street food vehicles.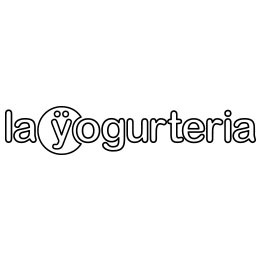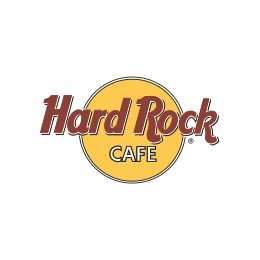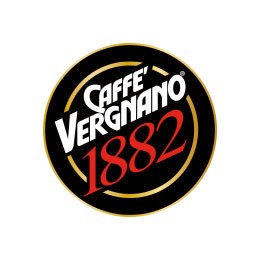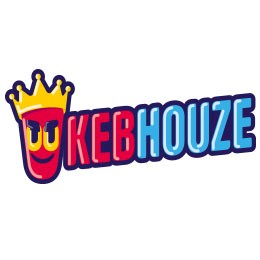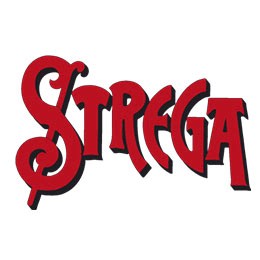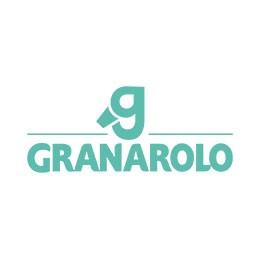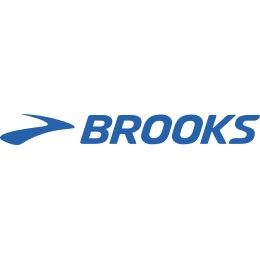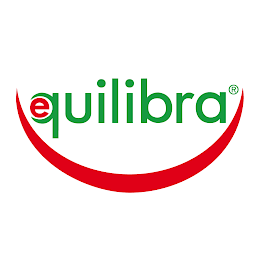 Versatility in choice
Steer your business towards new horizons with our mobile solutions. Our range is designed to revolutionize the concept of brand promotion and visibility.
Project financed within the framework of POR FESR Toscana 2014/2020 aimed to:
1. sales and promotion of Made in ltaly food trucks abroad
2. improve the digital, organizational and promotional efficiency of the company
3. digitize production processes by streamlining them, sharing them, modifying the perception of the brand on the network and on social networks, also implementing the tools in terms of big data analysis