FOOD TRUCK NP6: A STEP TOWARDS THE FUTURE ON WHEELS
September 20, 2022
The success of a project that exploits the potential given by modern food trucks requires cutting-edge tools: StreetFoody, for more than 60 years, has been committed to the study and construction of increasingly innovative and functional vehicles, and the latest model entered the family is a clear example of this.
The NP6 food trucks represent a real step towards the future of the promotion of products and services on wheels: from the first glance, the Porter NP6 Oyster and the Porter NP6 Flò demonstrate their superiority in terms of aesthetic taste and technical quality.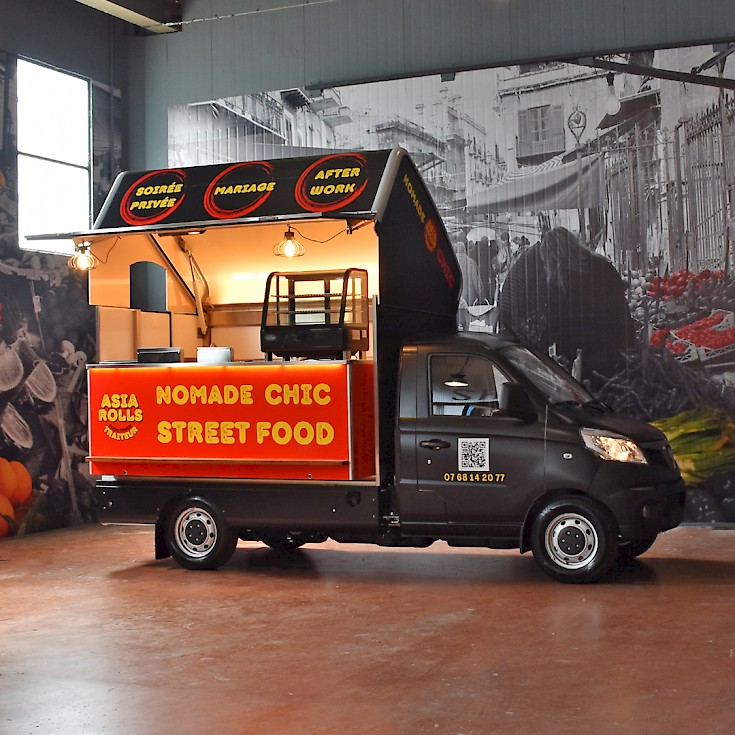 Main features:
ECO-FRIENDLY: bifuel engine capable of guaranteeing very high performance with savings on fuel costs, favoring the transition to more eco-sustainable mobility.
AUTONOMOUS: lithium batteries to spend an entire day of work without the need for electricity.
COMFORTABLE: large internal spaces to accommodate up to 3 operators both on the move and during the work phase.
INNOVATIVE: Italian and original design, reinterpreted in a modern and functional way to capture attention in every situation.
CUSTOMIZABLE: furniture, finishes and colors of your choice.
The sophistication and care that the StreetFoody team has placed in the NP6 project have allowed the new model to be declined in two different vehicles, capable of accommodating any type of set-up.
The Porter NP6 Flò with Pizza outfitting, for example, is the perfect vehicle to bring the culinary symbol of Italy appreciated (and envied) all over the world. The structure of the vehicle is compliant to travel from North to South, or to offer pizza even outside national borders. On board this pizzeria on wheels, there is all the space needed to store ingredients and toppings to make delicious pizzas, offering operators the ability to work comfortably and smoothly. In addition, each vehicle is equipped with a professional oven, which can be chosen from wood, gas or electric ones.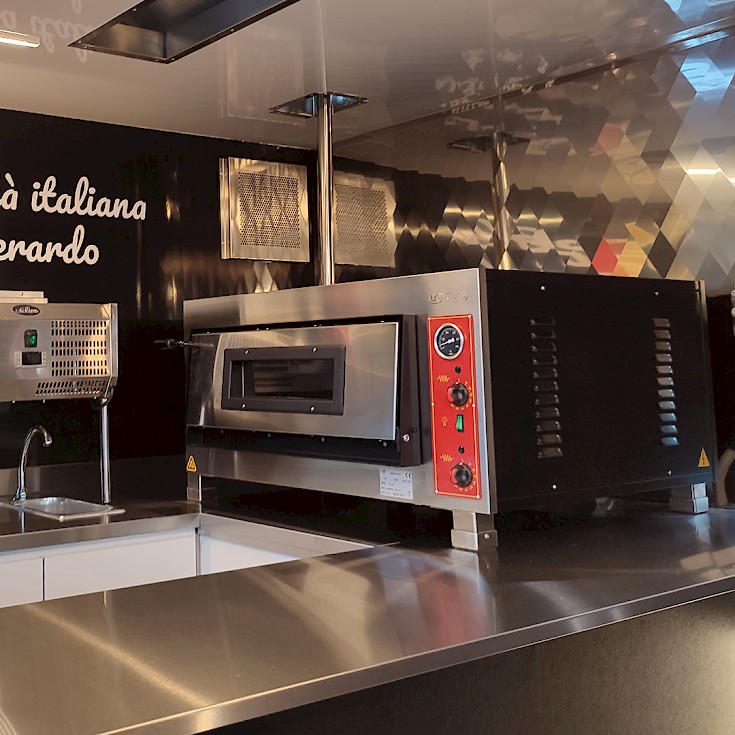 The Porter NP6 Oyster Food, on the other hand, has all the elements necessary to bring a professional kitchen on wheels. On this vehicle, every detail is designed to facilitate the preparation, cooking and storage of food, while offering the freedom to move easily from city to city. The striking rounded design is another strong point of this model: the retro lines, the vintage look and the innovative opening offer immediate visibility to the vehicle, essential for promoting a brand and standing out in the midst of the competition.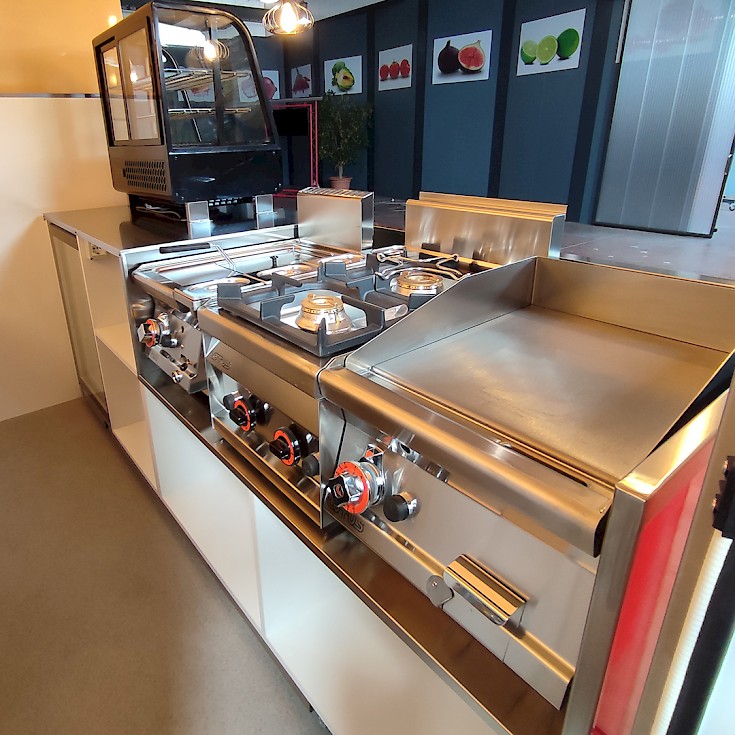 In a world that is moving fast and increasingly reaching out for the search for the winning idea, the NP6 food trucks are the perfect tool to get away from banality and ordinary strategies. Their versatility and manageability are suitable for achieving the most ambitious goals, and the vast possibility of customization allows for great results.
Tell us about your project, and together we will find the ideal solution for your needs!
Phone: +39 055 919431
E-mail: info@streetfoody.it
Website: www.streetfoody.it