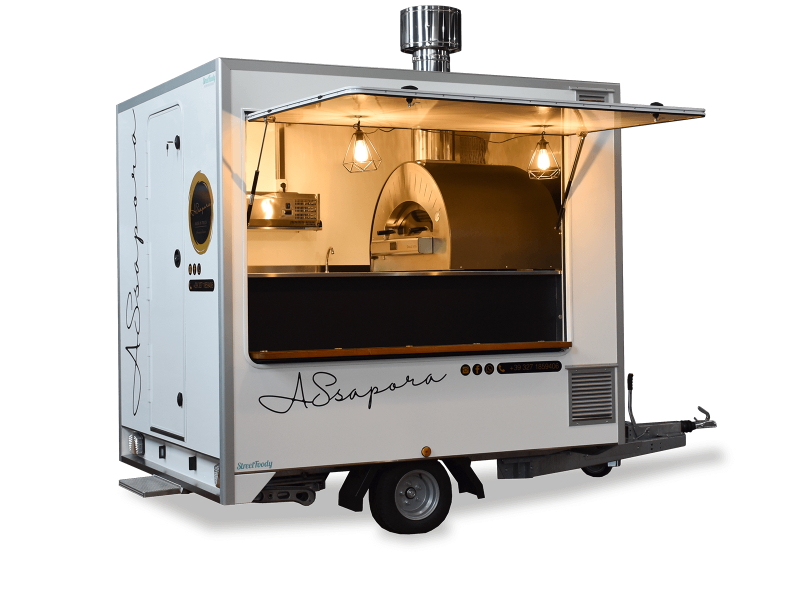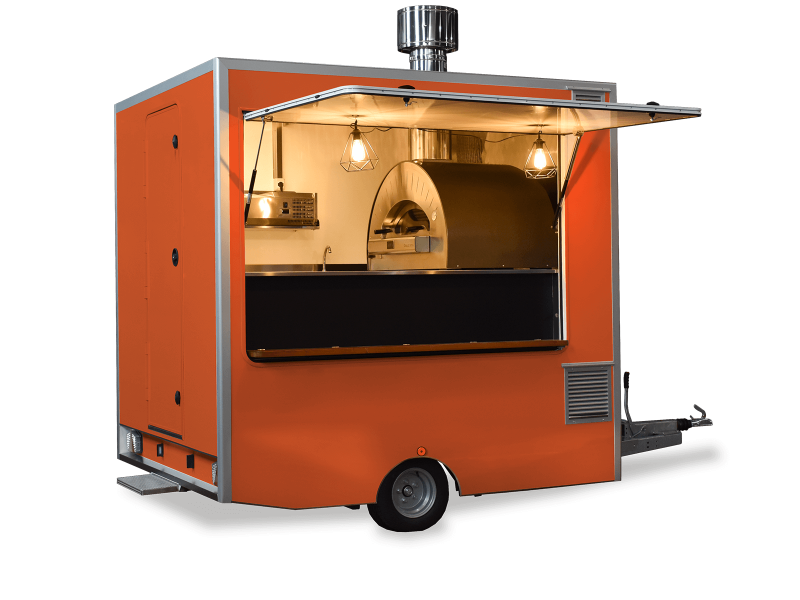 Size M
Trailer Pizza
The Trailer is an excellent alternative to food trucks and is a winner in many contexts: it is the ideal solution on wheels to create a fixed or seasonal point of sale, but it is also convenient for travel (it can be towed by all B license holders!). Thanks to the large internal spaces and the structure that favors contact with customers, it can be transformed into a mobile shop for fairs and events, as well as an on-the-road pizzeria!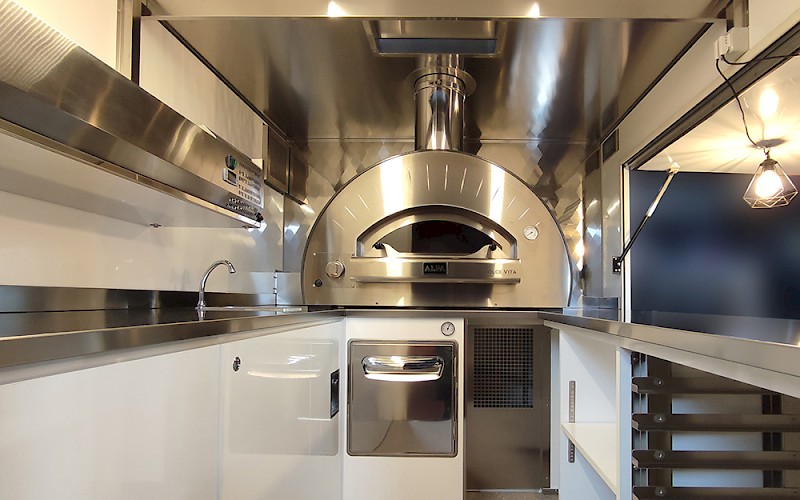 Technical features
The Trailer is equipped with a stainless-steel worktop with cold room, loading and unloading tank, boiler for the production of hot water and fume extraction hood. All the systems installed inside, including the professional oven for cooking pizza and the cold room for refrigerating the ingredients, are completely independent during transport and work.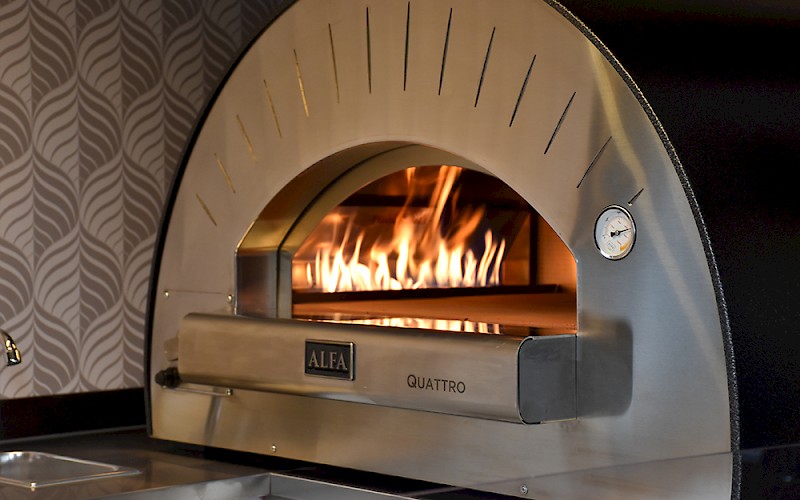 Comfortable
The large interior spaces are designed to offer total comfort and create a functional working environment on board, allowing to comfortably serve large volumes of people during street food festivals, weddings, exclusive events and catering. Furthermore, the worktop allows you to amaze your customers with unforgettable cooking demonstrations and show-cooking.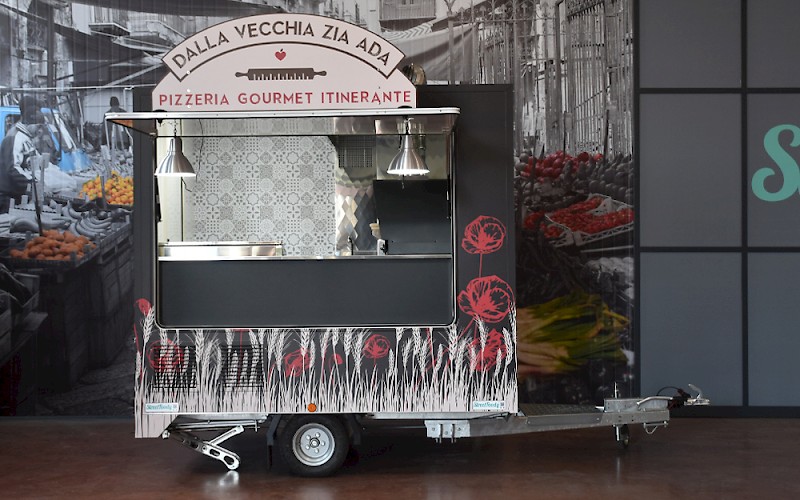 Attractive and customizable design
The Pizza Trailer is completely customizable in terms of graphics, furnishings and finishes, allowing you to create a vehicle tailored to your communication and marketing needs. It has a counter with an optimal height from the ground, ideal for having direct contact with customers and giving space to innovative and original strategies for exhibiting one's products.
Can't find what you're looking for?
Write to us and we'll help you set up the vehicle that's right for you!