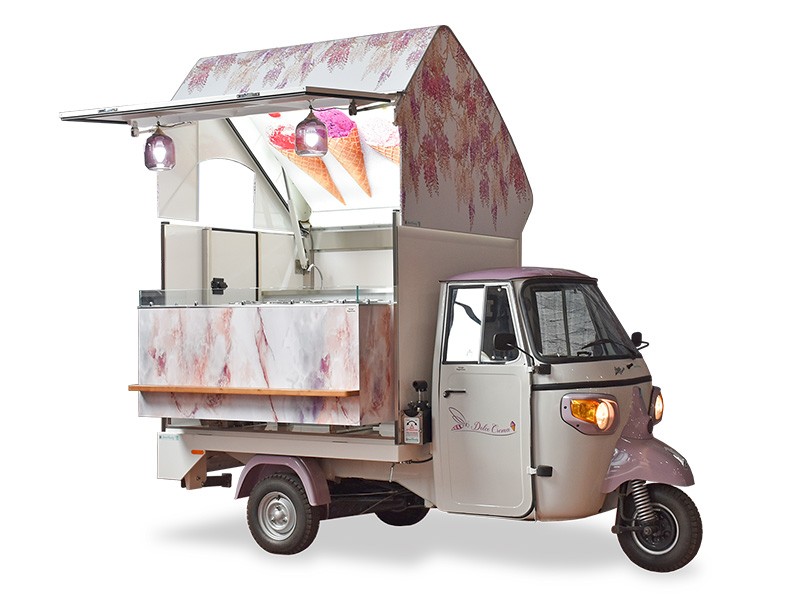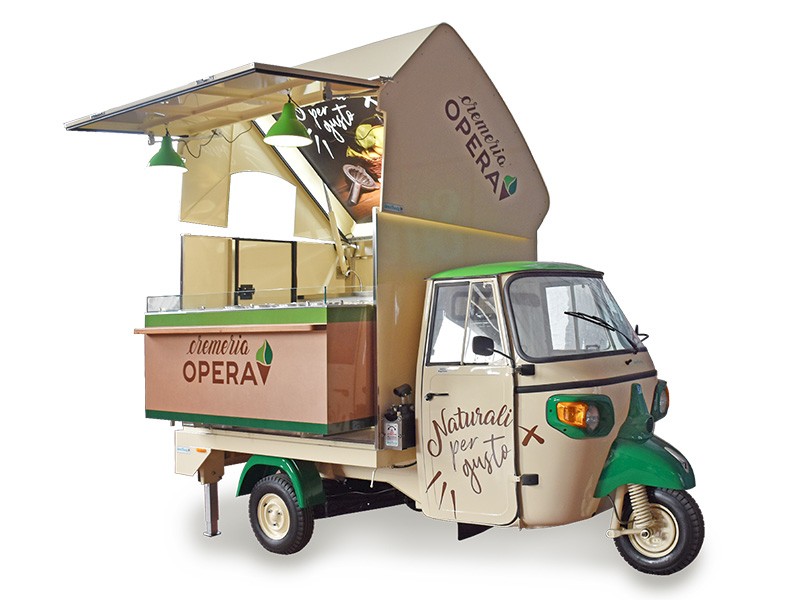 Size S
Ape Oyster Gelato
Iconic, with an inimitable style and symbol of Made in Italy quality: the Ape Piaggio has established itself as a tool capable of generating new business opportunities in various sectors, becoming the leading solution in the field of street food.
The Ape Oyster allows one or more operators to work on board and comfortably serve their customers. The agile and compact structure allows operators to easily move from city to city and position the vehicle in the most strategic points of their locations.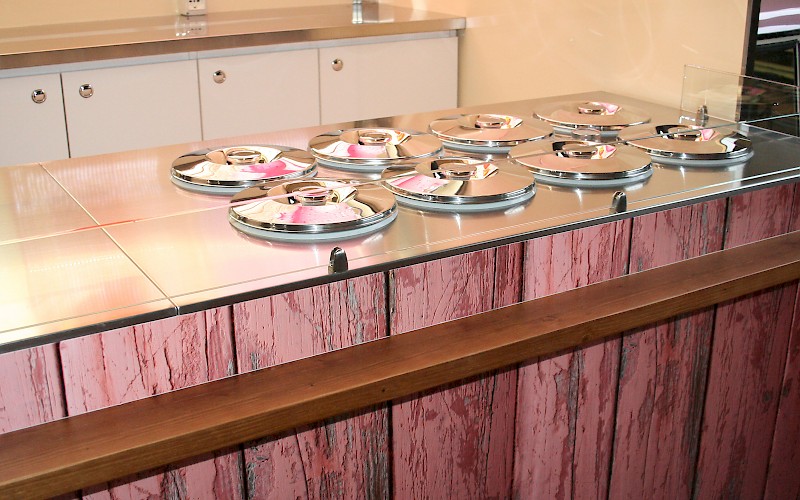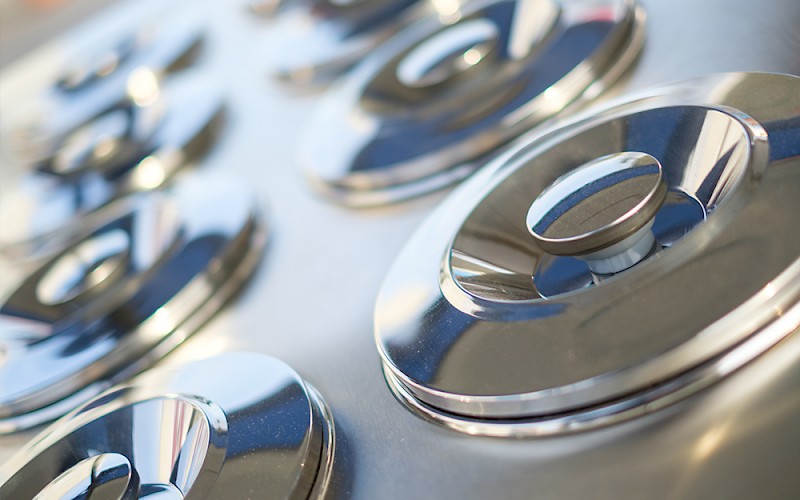 Technical features
The Ape Oyster Gelato allows one or more operators to serve them comfortably from inside the vehicle. The vehicle is equipped with a sliding counter with 8 wells (carapin capacity 5kg each) refrigerated by glycol. Furthermore, it has a back counter base unit with a stainless-steel top, sink with fill and drain tank and boiler for the production of hot water.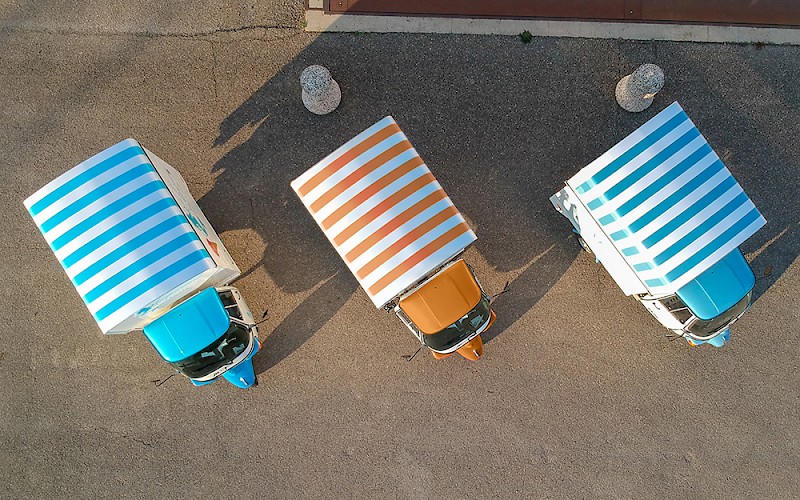 Attractive design
The Ape Oyster is characterized by a distinctive rounded design with vintage features, which gives the vehicle immediate visibility. Furthermore, the innovative opening and the retro lines help to differentiate this food truck from the competition, and to promote the most diverse brands in an original and engaging way.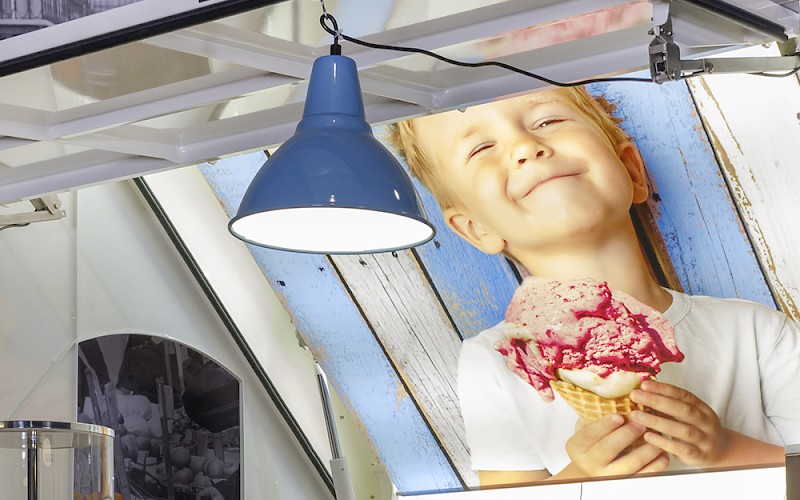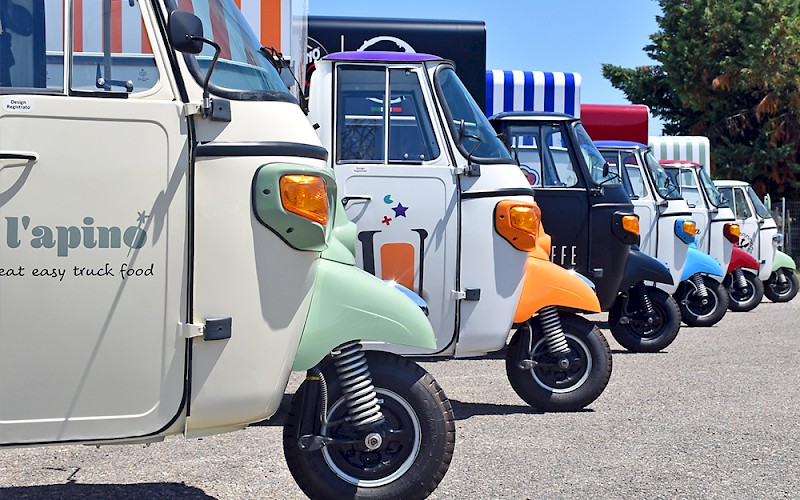 Customizable graphics and set-up
The Ape Oyster Gelato is completely customizable in terms of graphics, furnishings and finishes, allowing you to create a vehicle tailored to your communication and marketing needs. It has a versatile opening that is ideal for having direct contact with customers and giving space to innovative and original strategies for one's business.
Can't find what you're looking for?
Write to us and we'll help you set up the vehicle that's right for you!