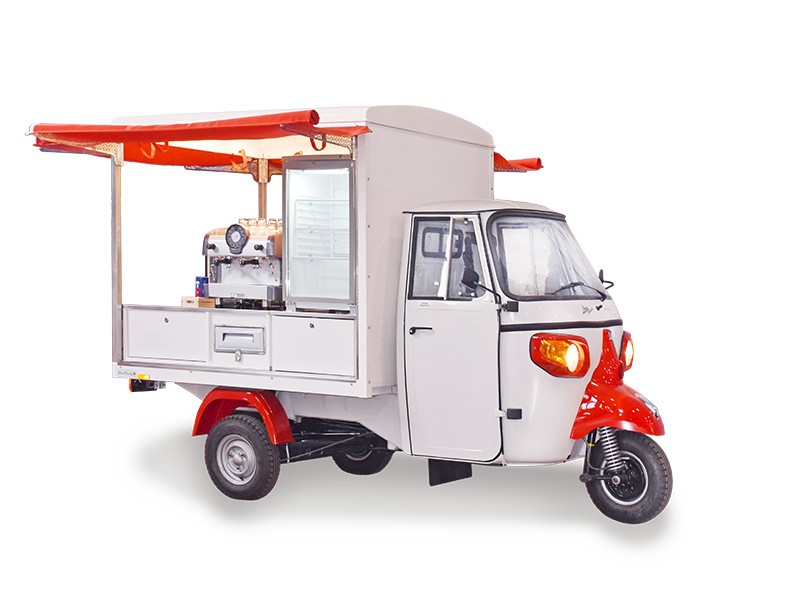 Size S
Ape Tettino Caffè
Iconic, with an inimitable style and symbol of Made in Italy quality: the Ape Piaggio has established itself as a tool capable of generating new business opportunities in various sectors, becoming the leading solution in the field of street food.
The Coffee Ape model Tettino is the ideal vehicle for easily transporting your café on wheels to large tourist centers or to all those places that see a high flow of passers-by. The timeless style also ensures greater visibility in the midst of the competition and allows you to stand out in any situation.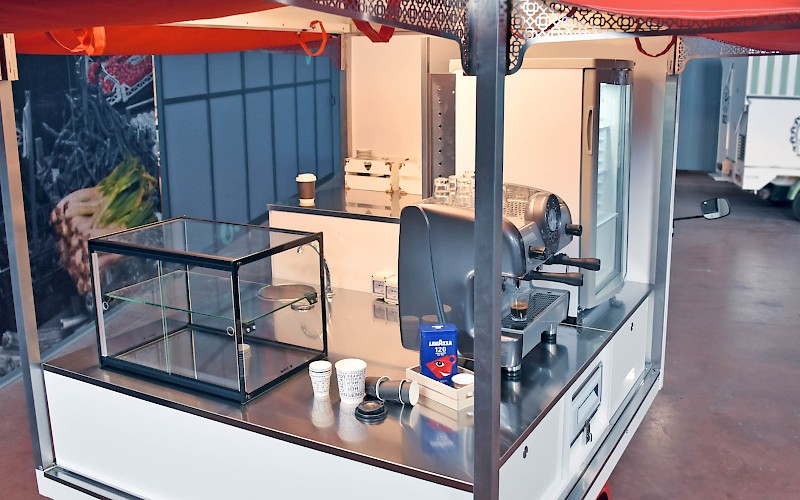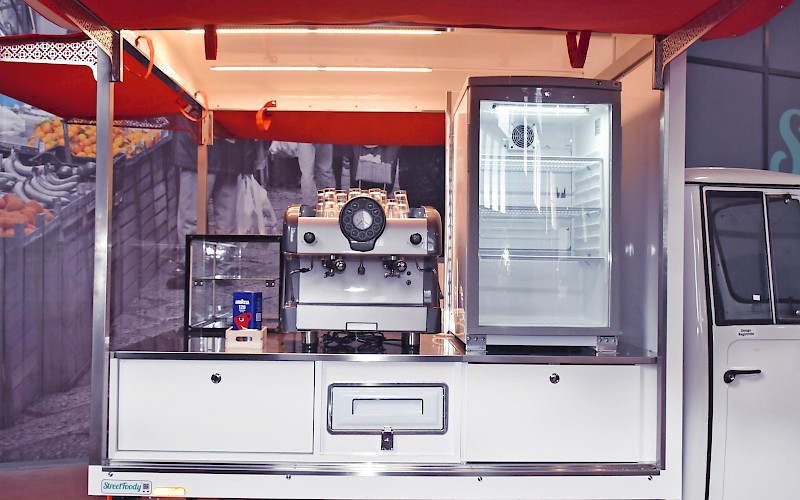 Technical features
The Coffee Ape model Tettino is equipped with a stainless-steel worktop equipped with sockets for the installation of coffee machines, coffee grinders and display cases for pastry shops and cold rooms. It has a stainless-steel sink with fill and drain tank and boiler for the production of hot water. The vehicle also has a certified electrical system with external connection socket and LED light.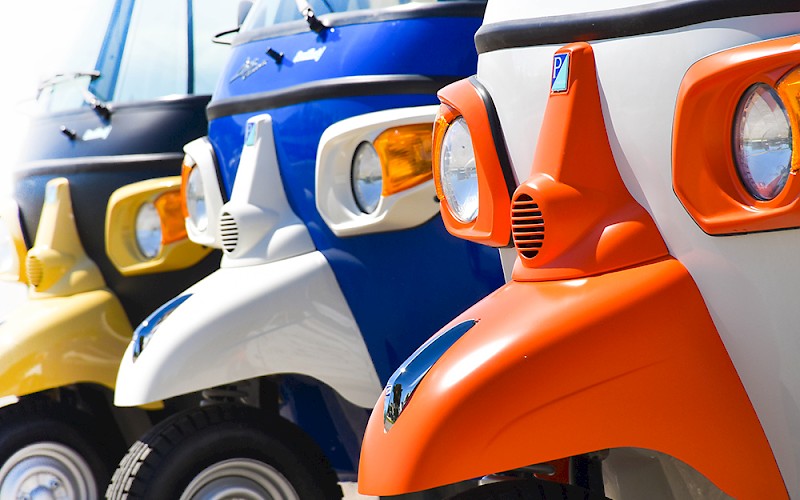 Customizable set-up and graphics
The Coffee Ape model Tettino is completely customizable in terms of graphics, furnishings and finishes, allowing you to create a vehicle tailored to your communication and marketing needs. The vehicle allows one or more operators to work comfortably from the ground and have direct contact with customers to involve them in increasingly innovative and original initiatives.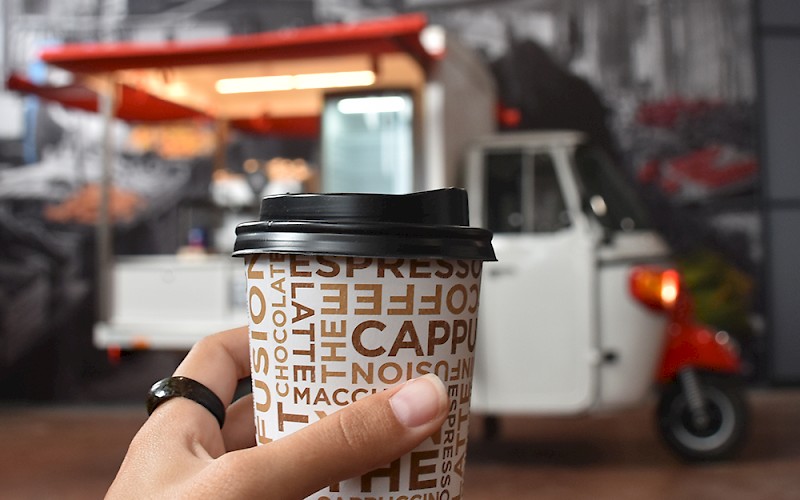 Vintage symbol of street food
Thanks to its iconic and vintage style, the Ape Piaggio is the perfect tool for renovating your locations and promoting your products and services in a modern and original way. Its compactness and versatility allow it to be positioned inside an airport to cheer waiting passengers, in a prestigious shopping center, or in exclusive parties, festivals and fairs.
Can't find what you're looking for?
Write to us and we'll help you set up the vehicle that's right for you!