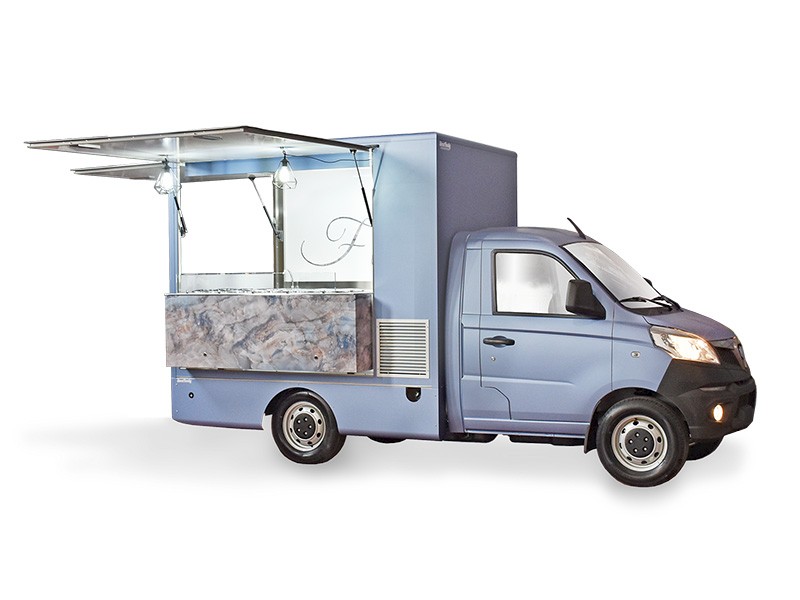 Size M
Porter NP6 Flò Gelato
The Porter NP6 Flò Gelato is the ideal solution for all ice cream parlors that want to easily be able to reach their customers while always guaranteeing the freshness of raw materials on board.
The vehicle's ergonomic design makes serving a large volume of customers simple, even during street food festivals, weddings, private and catering events, while showing off the shop's products and services in an innovative and original way.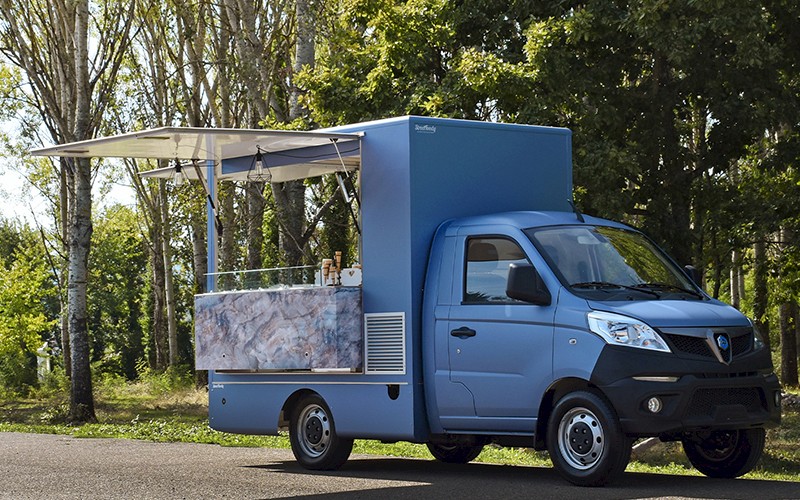 ECO-FRIENDLY
The bifuel motorization is able to guarantee high performance with considerable savings on refueling costs. In addition, this type of power supply favors the transition towards sustainable mobility by making an impact on reducing CO2 and particulate emissions released into the environment.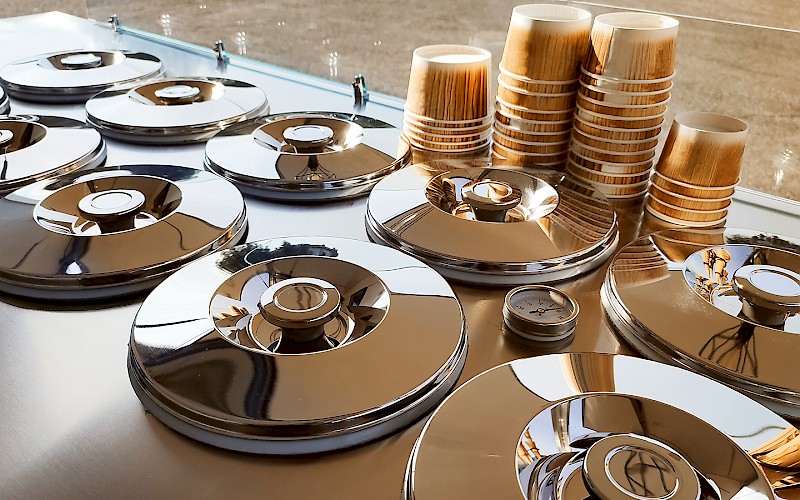 AUTONOMOUS
Thanks to its lithium-ion batteries, the Porter NP6 Flò Gelato is capable of storing electricity and supplying enough to get through a whole day's work without the frequent and agonising search for an electrical socket. All the equipment installed inside and the ice cream storage pits are completely independent during transport and work.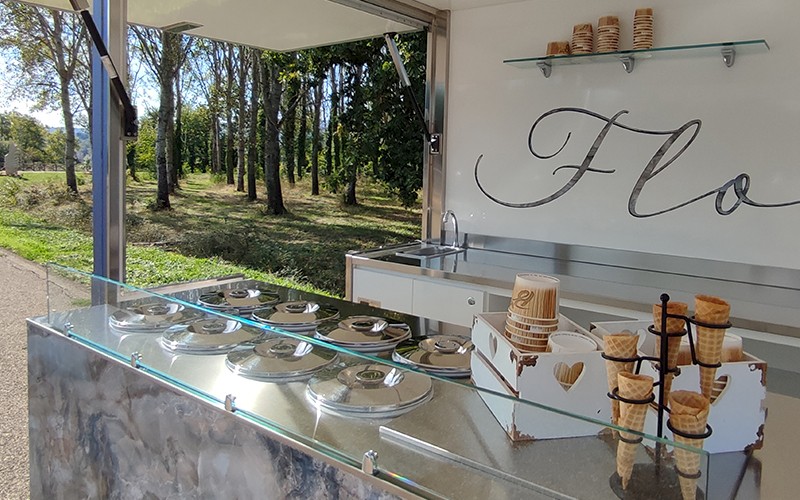 COMFORTABLE
The spacious interior is designed to offer total comfort and create a functional working environment on board, allowing you to reach your customers in parks, schools and exclusive events. It has spacious product storage compartments and an ice cream counter, which are essential to ensure professional service as well as fresh products.
ATTRACTIVE AND CUSTOMISABLE DESIGN
The Porter NP6 Flò Gelato is fully customizable from graphics, to furnishings and finishes, allowing you to create a vehicle tailored to your communication and marketing needs. It has a counter with an optimal height from the ground, ideal for direct contact with customers while providing space for innovative and original strategies for displaying one's products.
Can't find what you're looking for?
Write to us and we'll help you set up the vehicle that's right for you!