WHERE STREET FOOD MEETS AGRICULTURE: INSPIRATIONS FOR A WINNING COLLABORATION
October 20, 2023
Coldiretti's tour across Italy recently concluded with an unforgettable stop at the Circo Massimo in Rome. With approximately two million registered visitors in just three days, the event will be remembered as the largest ever held to support Italian agriculture and promote Made in Italy products. The Coldiretti Village served as the meeting point for the agricultural world, citizens, institutions, and stakeholders, creating a unique opportunity to share ideas and promote local products. Naturally, food was the undisputed star of the event!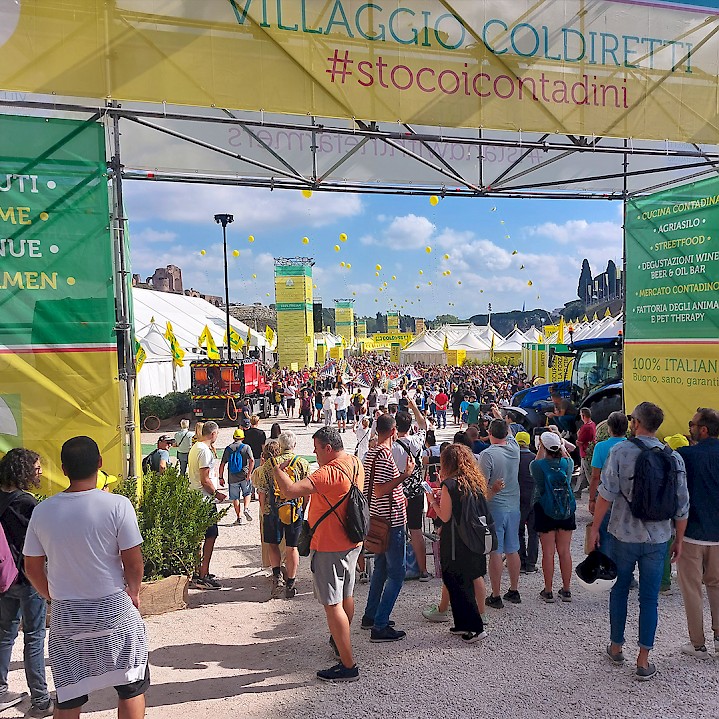 Indeed, one of the main attractions for visitors at the Coldiretti Village was the Farmer's Street Food Festival. Here, some of the so-called 'farmer chefs' had the opportunity to prepare dishes using the products they themselves cultivated, using the Food Trucks provided by StreetFoody, the proud official supplier of trucks for Coldiretti. The long-standing collaboration has led to the creation of dedicated vehicles, with additional projects already in the planning phase. After participating in the event and delivering a speech dedicated to the intersection of street food and agriculture, we were able to directly observe the significant benefits that our mobile solutions can bring to the agricultural sector and the daily work of farmers.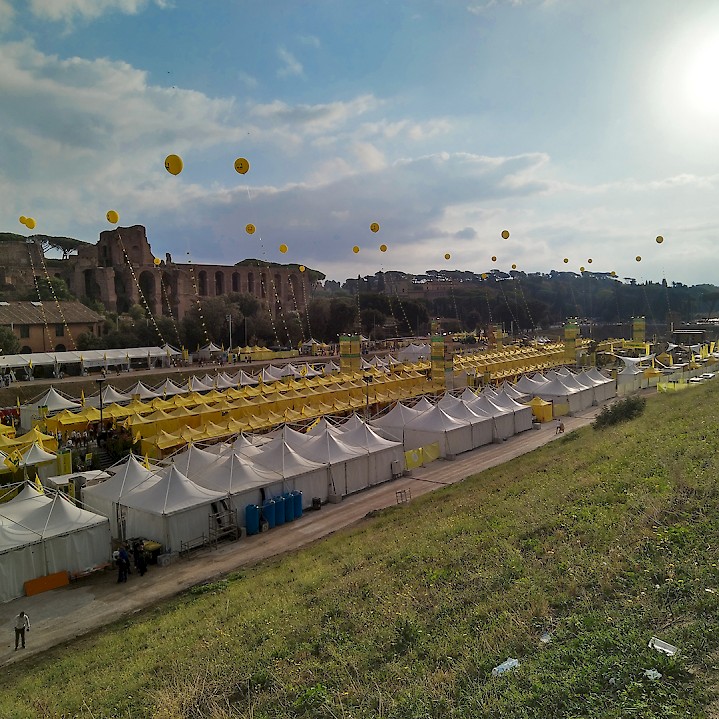 NEW CONSUMER HABITS
In recent years, the radical shift in consumer lifestyle, accelerated by the global pandemic, has revolutionized social interactions and the way people experience cuisine. During the event, we observed a trend towards choosing a cuisine based on fresh ingredients and a growing awareness among consumers. People prefer to buy local products and make more sustainable food choices. Moreover, food also serves as a source of leisure, an opportunity to socialize, spend time outdoors, and share moments with family and friends. This is where farmer Food Trucks emerge as a strategic choice to adapt to these profound changes: farmers can serve local, fresh, and certified products grown directly in the area, allowing people to enjoy genuine outdoor dining without the conventional rules of a typical restaurant, at affordable costs, and in the company of loved ones. The initiative is strongly supported by the President of Campagna Amica, Carmelo Troccoli, who recognizes modern Food Trucks as a valid solution for fostering innovation in the agricultural sector.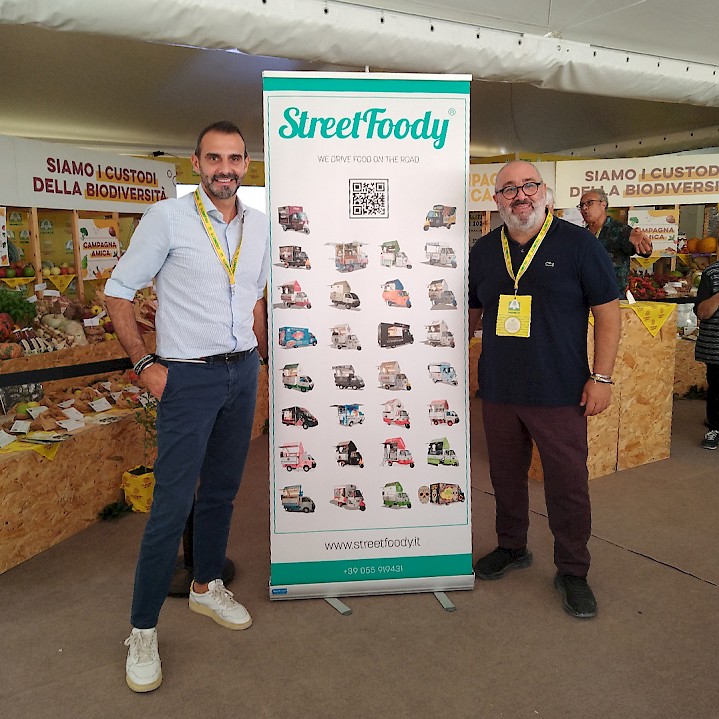 FRESH AND TRANSFORMED PRODUCTS
Onboard a Food Truck, simple wheat can be transformed into pasta, tomatoes into a delicious sauce, and milk from their own cows into artisan cheese. This creates a dish of simple, genuine, authentic, and locally sourced pasta. Modern Food Trucks are equipped with all the amenities and equipment of a traditional kitchen: space, professional utensils, and the flexibility to move from one location to another are essential elements for the success of an agricultural business. Farmers can leverage these new opportunities to transform their products into ready-to-eat dishes for on-site consumption, at home, or in the office. The effectiveness of this strategy was clearly demonstrated by the success of the Street Food Festival held at the Coldiretti Village: farmers served their transformed products as complete, nutritious, and delicious meals, managing to satisfy a large number of people (2 million hungry visitors!) without disappointing expectations.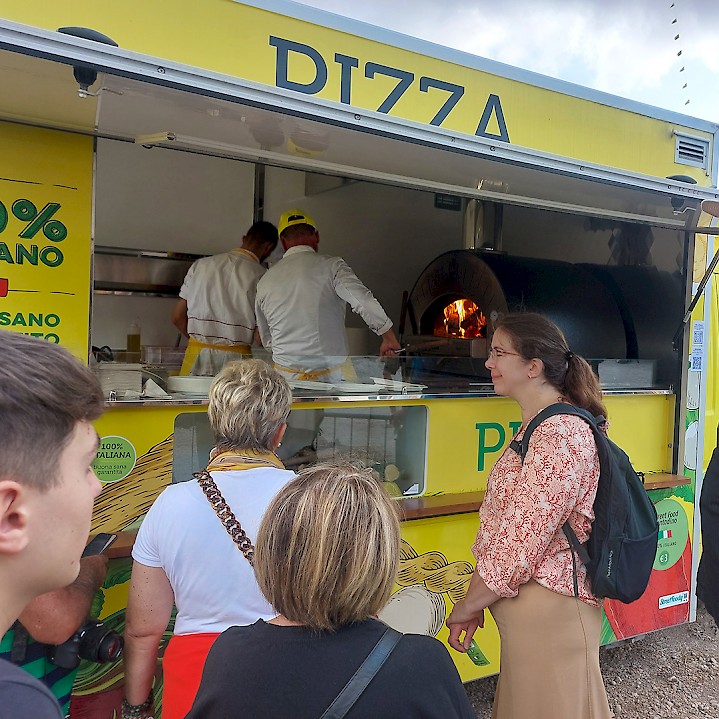 CONNECTION TO THE TERRITORY
We have already emphasized how food is also about gathering, dialogue, and community, especially when it is linked to agriculture. The connection to the territory is now crucial for success in the food industry. Onboard a Food Truck, we can witness the emergence of a new professional role, an expression of a new way of conceiving agriculture. This role essentially serves a dual purpose: on one hand, it's a farmer, and on the other, it's a promoter of local food that it cooks and offers to its own community. An agricultural Food Truck becomes an essential tool for promoting the territory and good food. Through vehicle customization and a well-planned strategy with experts, it becomes a symbol around which three fundamental concepts revolve: quality, traceability, and distinctiveness, offering locally sourced dishes with a guarantee of transparency and sustainability.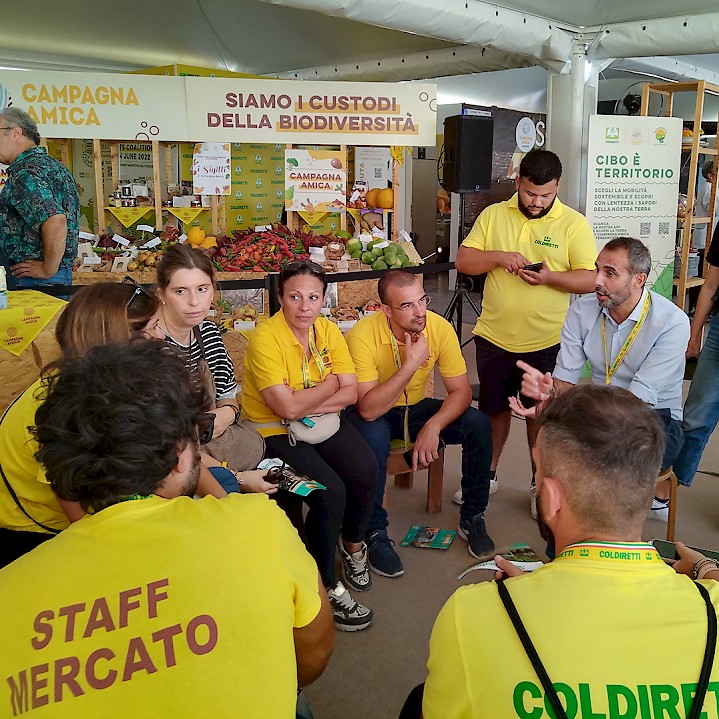 Our experience at the Coldiretti Village in Rome has provided us with additional tools to lead innovation in the street food and agriculture sector, creating a winning combination ready to revolutionize the conventional concept of a farmer. Contact one of our experts at info@streetfoody.it now to explore the tremendous possibilities we can offer to your agricultural business with our range of mobile solutions!
Via Poggilupi, 1692
52028 Terranuova B.ni (AR)
Tel.: +39 055 919431
E-mail: info@streetfoody.it