THE TRENDS OF 2023 FOR YOUR ON THE ROAD GELATERIA
May 8, 2023
There are those inspired by the characters of the most popular TV series, those that celebrate the ingredients of the Italian tradition and those that wink at the most bizarre combinations: in view of the summer season, the master ice cream makers are preparing to reveal the flavors of ice cream they will attract young and old to the counter.
But first it is necessary to examine how the historical period has changed the approach of consumers not only with respect to ice cream, but more generally with respect to their habits, lifestyles, free time and much more.
The greater attention and awareness of food, the desire to improve individual health and the protection of the environment are just some of the factors that increasingly move people's conscience and impact on the production of ice cream. Furthermore, thanks to digital technology and the speed of circulation of information, especially of Millennials and Generation Z, the diffusion of novelties and innovations is hyper-accelerated, so much so that even an ice cream parlor or an ice cream flavor can go "viral".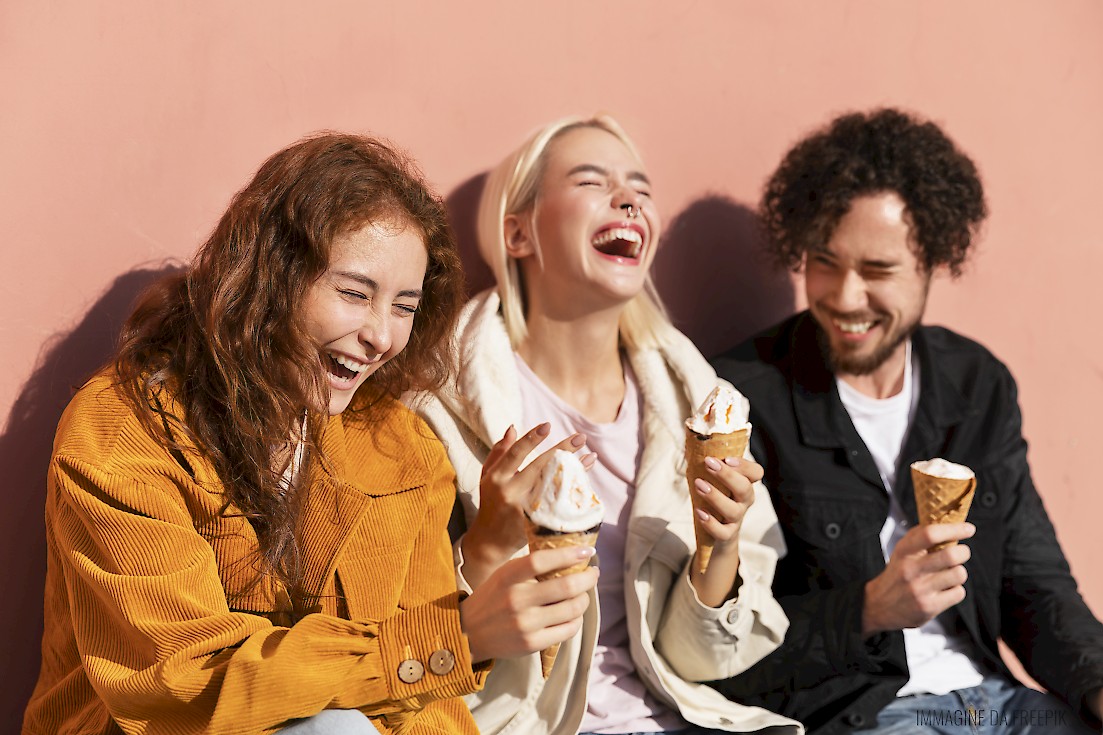 To anticipate and grasp the trends in progress, some basic ingredients are needed such as creativity, skills and above all a vision that allows you to differentiate yourself from the competition by increasing the economic value of your offer.
On board the StreetFoody mobile solutions designed for Gelato it is possible to intercept customer targets more open to innovation, increase loyalty and create more opportunities to generate value!
With the summer just around the corner, parks and gardens throughout Italy are filled with families and groups of friends looking for moments of relaxation in the open air. Adding a touch of goodies to the day has never been easier: our Carrettino with Ice Cream set-up, for example, is recognized for its agility and ease of positioning. It responds to all the urgent requests for environmental protection as it has no engine. There is no such compact tool that offers the same opportunity to be recognized among the competition, thanks to the choice of captivating graphics that know how to win over passers-by. Il Carrettino is designed for meeting places and for sharing a moment of pleasure in company.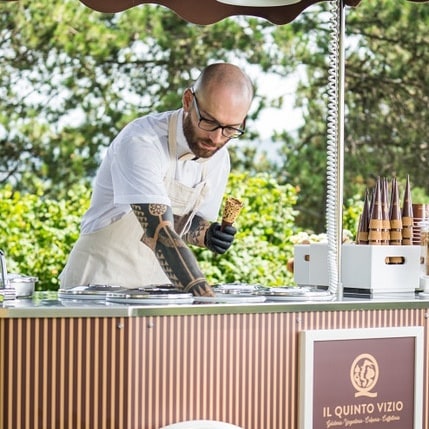 In the same way, the Piaggio Ape can also satisfy the same objectives as the Carrettino, and its version without an engine is perfect for being positioned in places of great tourist value. It can, for example, delight families during a trip out of town or a couple discovering the heritage of a new city with a nice ice cream served from a super iconic and instagrammable vehicle. With a little imagination, you will be able to create extravagant flavors and serve them to customers while having fun with them: the perfect elements to attract a young audience looking for fresh and fun experiences, with the possibility of going viral on social media!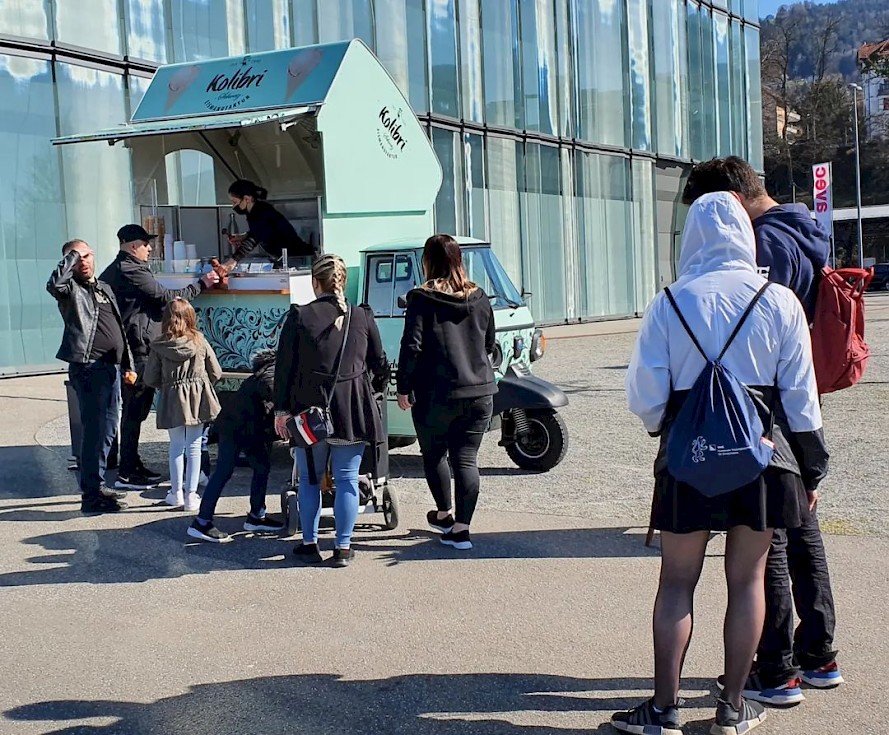 Finally, our Porter NP6 Flò with Gelato set-up is also the perfect ally for taking part in summer events: concerts, festivals, fairs and parties that bring thousands of people to gather in one place to have fun together. With Porter you can double the chances of making your culinary creations known around Italy. It is suitable not only for ice cream, but also for yoghurts, ideal for those looking for more balanced nutritional values, or filled waffles and brioches for those who want to indulge in a greater sensorial moment.
In short, a mix of skills is needed that can produce value to the extent that one knows how to attract the different generational targets who choose the ice cream parlor today and consume ice cream in a completely different way than in the past. On the other hand, there is a lot of competition: the consumer is increasingly informed and evolved and the quality of the ice cream alone is no longer enough. Our vehicles are the perfect tools to add originality and uniqueness to your image, to continuously renew itself by keeping up with the times and current trends, and to obtain unexplored advantages from conventional ice cream shops.
Find out more about our range of vehicles dedicated to Gelato, and design your own gelato shop on wheels with us!
Via Poggilupi, 1692
52028 Terranuova B.ni (AR)
Tel.: +39 055 919431
E-mail: info@streetfoody.it