World Environmental Day: sustainability aboard a Food Truck
June 5, 2023
Like every year, World Environmental Day is celebrated on 5 June, established by the United Nations General Assembly on 15 December 1972. It is an event of international significance that unites the various countries in their effort to preserve the natural ecosystem through the development of a series of initiatives that take place in honor of the environment.
There are many topics brought to the table for the promotion of a sustainable society: one of the most important and which concerns us closely, is the problem of atmospheric pollution and air quality. Everyone is able to make a small change in favor of the planet, and even the street food vehicle industry has taken giant steps towards more sustainable mobility.
There are a number of Food Truck models that do not require the use of an engine and that still manage to combine practicality, ergonomics and beauty – like our Ape! It can be transported and positioned anywhere, and serves as a high-impact sales and promotional Store in airports, shopping centres, resorts or amusement parks. The same use is also valid for our Trailer: a versatile and immediately visible vehicle, it offers the opportunity to serve customers with an ideal level of interaction for customer loyalty and direct involvement.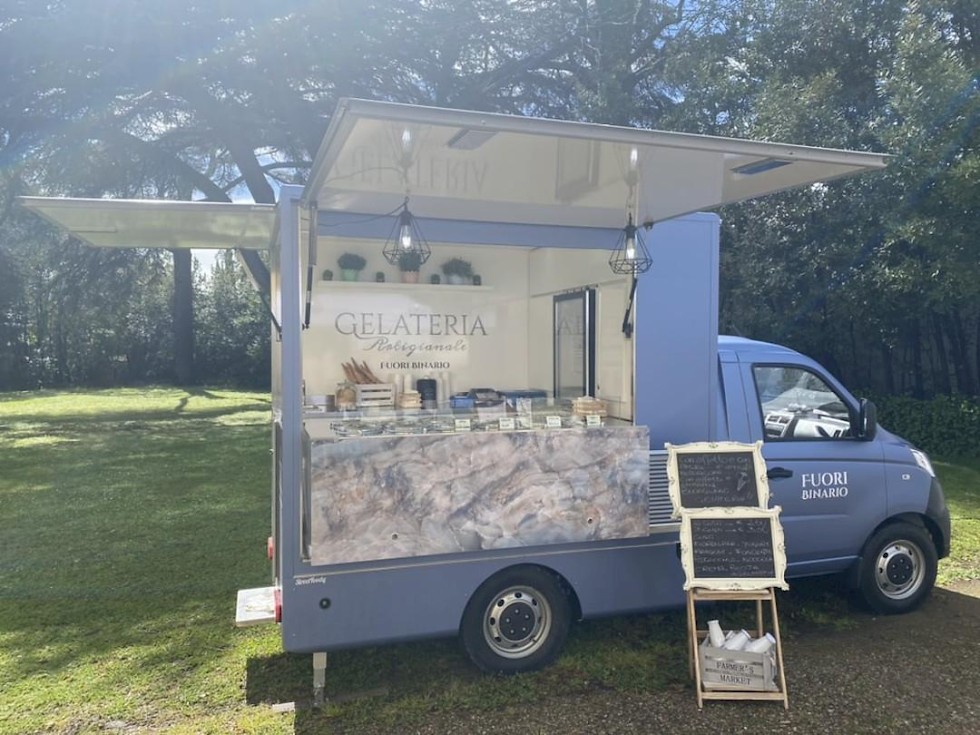 Furthermore, modern Food Trucks are equipped with increasingly technological systems that allow you to carry out your business in a green way: all our Porter NP6 models, for example, are equipped with a bi-fuel engine that allows you to reduce CO2 emissions by 10% and brings a saving of 40% on each full tank compared to petrol. Furthermore, the systems installed inside our trucks work with lithium batteries, which bring with them a series of advantages:
Recharge faster and be more productive
Energy efficiency and longer life cycle
Absence of maintenance
Reduced environmental impact
The last frontier is also represented by the installation of photovoltaic panels on the walls on the Food Truck. Powered by batteries connected to solar panels, these Food Trucks are designed to minimize energy consumption and environmental impact, through materials and elements designed for the purpose.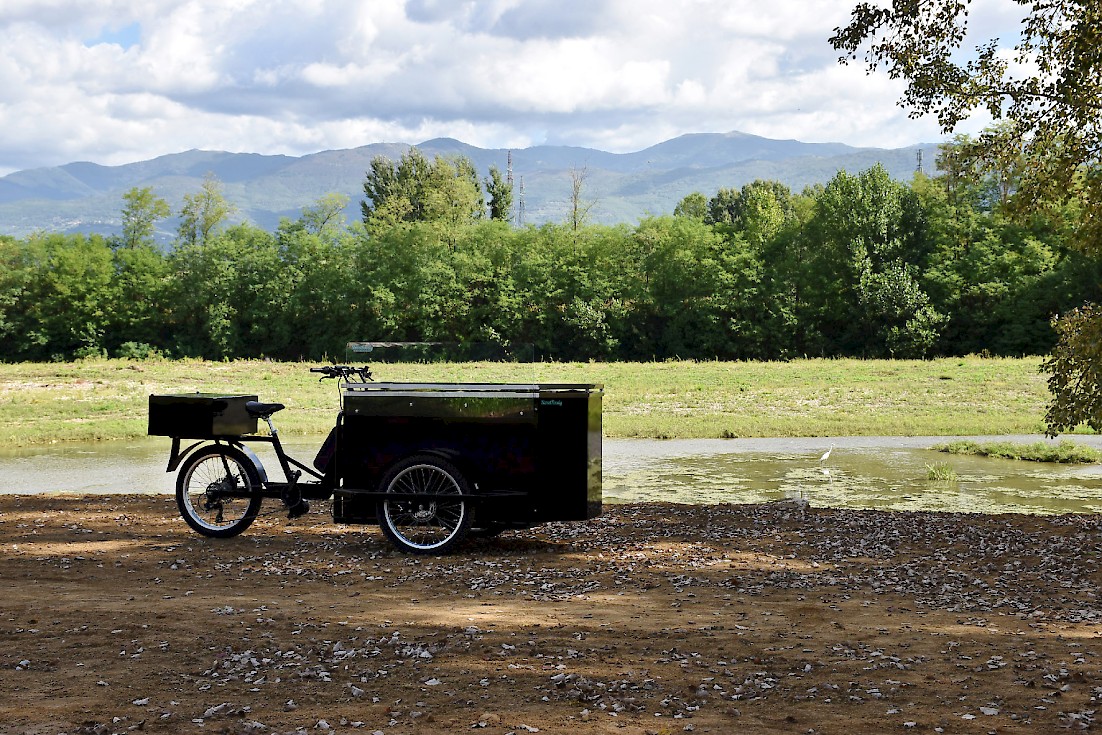 Last but not least, our E-Bike with electric traction: free of fossil fuels, it is able to guarantee zero emissions without renouncing the best performance on any route. With an electric bike it is easy to move in the traffic of the city and reach places of great tourist value, without forgetting that is can also be used on cycle paths, pedestrian crossings and streets with limited traffic!
Performing virtuous actions and committing yourself to a less complicated future for the new generations is also possible on board a Food Truck: find out more about our solutions on wheels, and contact us now for advice!
Via Poggiluppi, 1692
52028 Terranuova B.ni (AR)
Phone: +39 055 919431
Email: info@streetfoody.it