Gelato Day: welcome spring!
March 21, 2023
On July 5, 2012, the European Parliament officially established the "European Artisan Gelato Day" to celebrate one of the most loved desserts in the world and promote the entire chain of gelato makers. The date chosen for the event is March 24, an appointment that officially inaugurates the spring season and which brings with it events, meetings and initiatives aimed at encouraging artisan knowledge and supporting the quality production of artisan gelato in each individual member state.
The first events were celebrated during Sigep 2023, where the presentation of the Taste of the Year took place. The absolute star of this eleventh edition, in honor of Austria, is Apfelstrudel, a white-based ice cream to which apple pulp is added, flavored with rum and lemon oil. During Gelato Day, the star flavor is offered, in its official recipe and in creative variations, in all the ice cream parlors participating in the initiative.
Many legends have arisen around the history of ice cream, and a series of personalities from all over the world have tried to claim their invention. Despite this, according to the historical reconstructions of the Istituto del Gelato Italiano, the birth of artisanal gelato is strongly linked to the Italian territory and its cuisine: it was precisely the architect Bernardo Buontalenti who, at the court of Caterina de' Medici in Florence, invented the most loved Italian dessert in the world.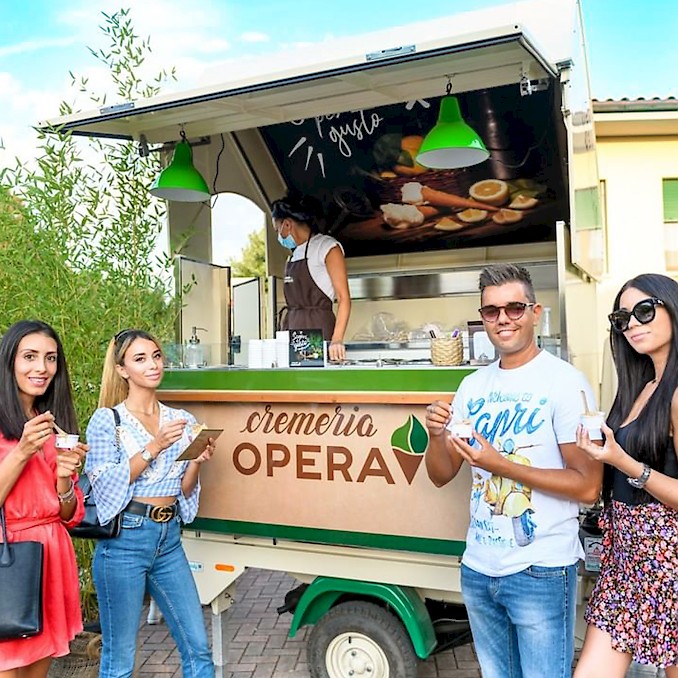 Since then, its success has been unstoppable! After the difficulties encountered during the months of the pandemic, 2022 recorded a record sales of artisan gelato in Europe, with a turnover of almost 10 billion euros and with a 13% growth compared to the previous year. And although the increases in the cost of energy and raw materials keep the profitability of artisan businesses under pressure, the presence of ice cream parlors in Europe remains stable, confirming their role as absolute protagonists in the world when it comes to artisan ice cream. Also in Italy the ice cream supply chain has a turnover of 3.8 billion euros and employs over 100,000 people. Furthermore, the world leadership in the sector of ingredients and semi-finished products, as well as in that of machines, showcases and equipment, has been reconfirmed once again.
The celebration of Gelato Day is an opportunity to promote the importance of preserving the culture and tradition of artisan gelato, and to spread awareness of the quality and variety of gelato all over the world. To convey these messages in a creative and original way, and expand the possibilities for gelato masters to make their art known, an innovative and affordable solution for everyone is to have a Food Truck with Gelato equipment. Discover all the advantages of our solutions on wheels, and let's plan your business on the road together!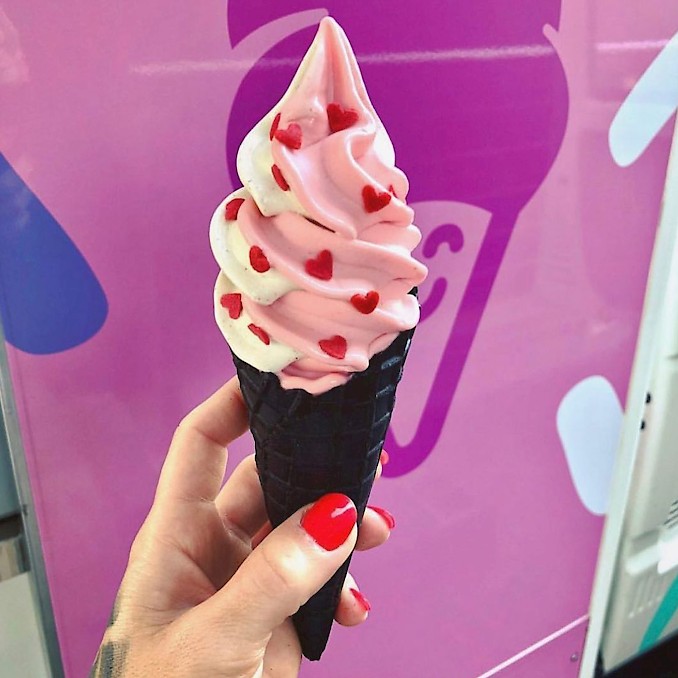 Via Poggilupi, 1692
52028 Terranuova B.ni (AR)
Tel.: +39 055 919431
E-mail: info@streetfoody.it