SUMMERTRADE: BANQUETING ON BOARD STREETFOODY E-BIKES
April 6, 2023
Food Trucks have made their appearance within the most prestigious Catering services, becoming an increasingly popular alternative to the traditional organization of an event: Summertrade, a company specialized for over 40 years in events related to Catering and Banqueting, has managed to grasp the infinite potential of mobile solutions dedicated to street food for the structured and dynamic organization of fairs, congresses, weddings and receptions (to name just a few).
The company does not only take care of the catering, but all the aspects that make up the frame of an event: from the choice of locations, to the scenography and table settings, up to the spectacularization. In this context, it is of fundamental importance to pay the utmost attention to details, matching them as much as possible to the personality of the customer or brand for which they are intended. Furthermore, each service is guided by the search for quality in the raw materials at the base of the dishes, in the service and in the logistics that govern the development of an event.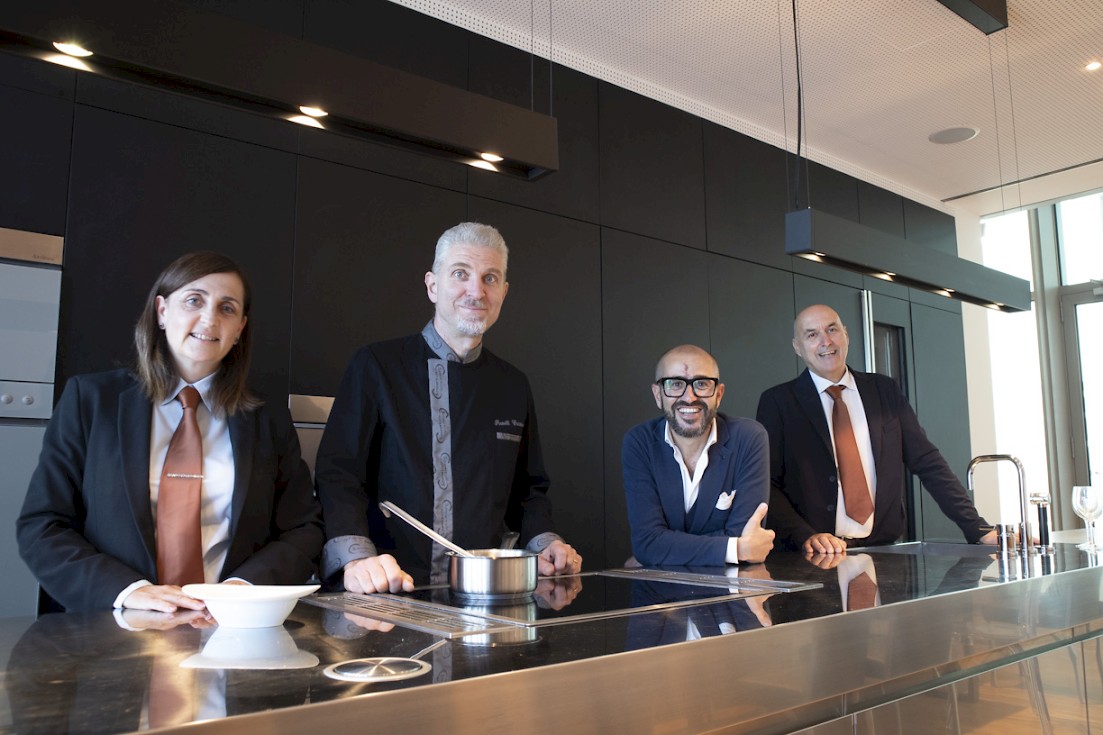 Summertrade is very active and present within the fairs, providing services for exhibiting companies directly at the stands, with the possibility of setting up small and large catering events within the entire fair district. Furthermore, it is part of the Italian Exhibition Group, which has been active on the exhibition and congress market in Italy for over 70 years with offices in Milan, Vicenza, Arezzo and Rimini. And it is precisely in this last location that, during Sigep 2023, the new Summertrade E-Bikes were inaugurated!
We asked the CEO of Summertrade, Andrea Legato, why the company decided to equip itself with StreetFoody E-Bikes for its Banqueting service. He replied as follows: "We have been wondering for many months about how strongly street food and Food Trucks are also changing the catering sector for large events. The E-Bike is the solution on wheels that best reflected our needs and immediately struck us with its aesthetics, its functionality and the extreme versatility it guarantees in multiple situations. Especially during the fairs, characterized by dynamism and fluidity, the E-Bike was able to satisfy very well the needs and the rhythms of use typical of a fast restaurant".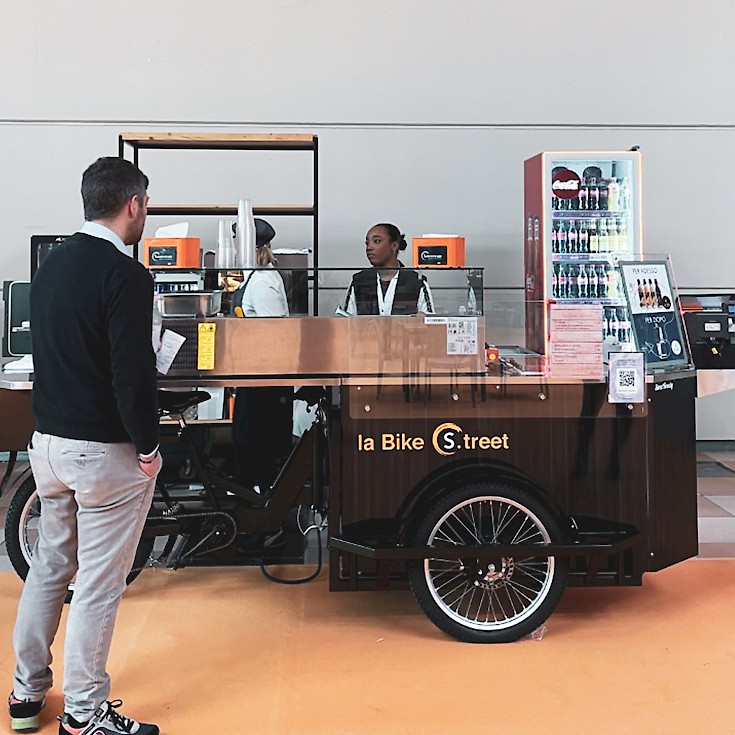 As in this case, a Food Truck can be the optimal solution for creating targeted and tailor-made events: street food vehicles can be interpreted, customized and modified according to customer needs and requests. In addition, it is possible to take advantage of the increasingly sophisticated fittings on board to provide complete services capable of satisfying a large number of people, with the possibility of moving easily from one point of the event to another.
Find out more about our solutions on wheels: for every need, there is a vehicle ready to satisfy it!
Via Poggilupi, 1692
52028 Terranuova B.ni (AR)
Tel.: +39 055 919431
E-mail: info@streetfoody.it