I Dall'Argine portano la tradizione della cucina parmigiana su strada: la storia di Mordiparma
April 11, 2018
Mordiparma è un Fiat Ducato che "partecipa a festival, fiere, ma anche a eventi privati" e propone i sapori della tradizione parmigiana.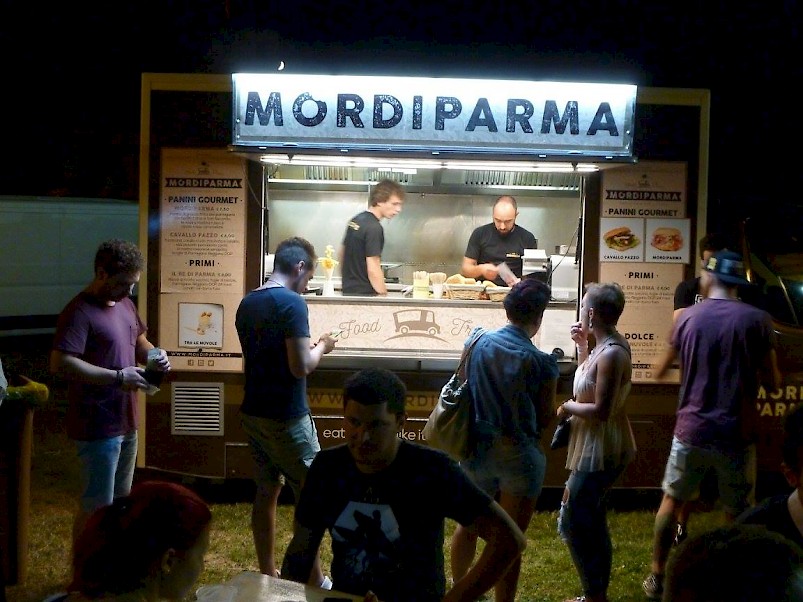 Dietro al marchio c'è il lavoro di una famiglia di ristoratori. Luca, Francesco, Barbara e Massimo Dall'Argine sono quattro fratelli che dal 1983 si occupano di ristorazione. Ora possiedono due ristoranti, tra cui l' Antica Hostaria Tre Ville di Parma, e hanno deciso di ampliare il loro business on the road. Ma la passione per la cucina ha radici ancora più profonde: il capostipite dei Dall'Argine, Nando, è l'oste del ristorante il Cacciatore di Frassinara.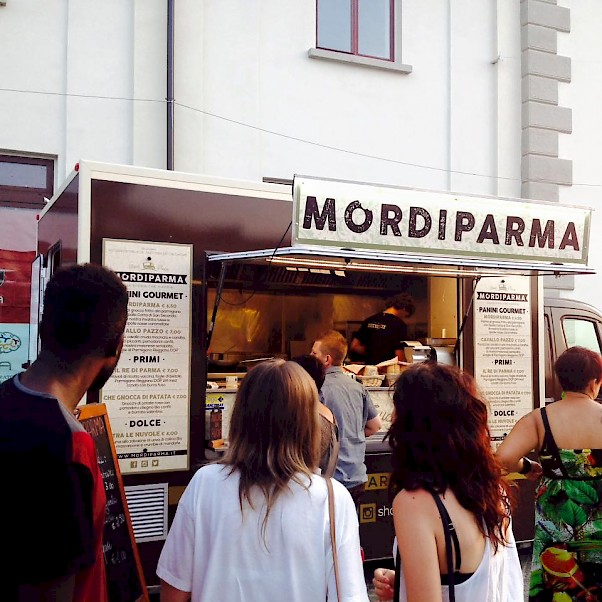 L'idea di acquistare un food truck è arrivata tre anni fa, ci racconta la famiglia, "per far conoscere il ristorante e portare la nostra cucina agli eventi". I sapori di Mordiparma sono quelli della tradizione declinati in panini gourmet, tra cui spicca una specialità che esalta la tradizione: due cialde di torta fritta con all'interno insalata russa, cipolla caramellata e spalla cotta di San Secondo, un salume locale. Ma nel menù c'è spazio anche per i primi piatti come gli gnocchi di patate e i ravioli, e i dolci.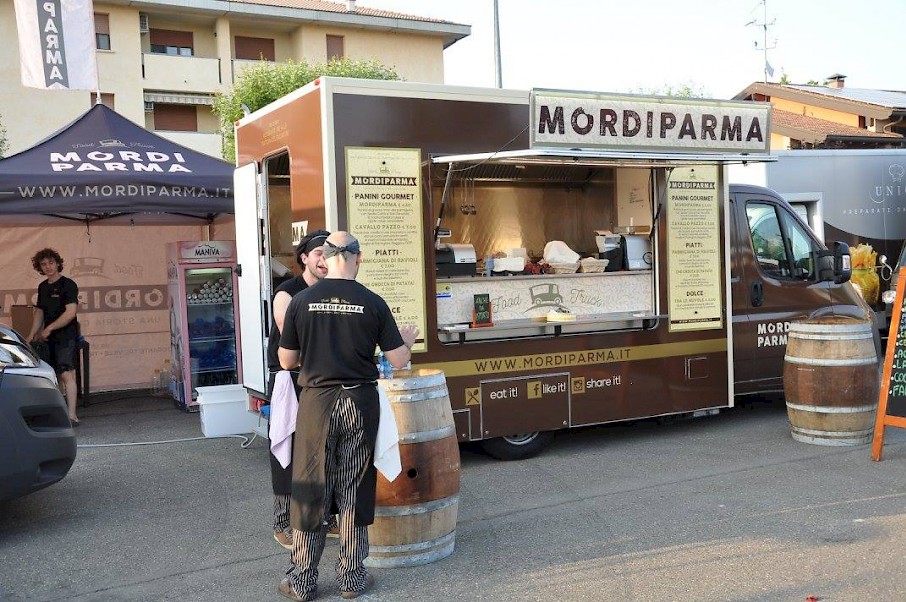 Tutti i piatti proposti sono completamente realizzati dallo staff, prima nella cucina del ristorante e poi finiti a bordo del mezzo per garantire qualità e freschezza. "La nostra è una cucina di casa: il nostro desiderio è quello di farvi sentire a casa vostra", spiegano i Dall'Argine che si propongono di continuare a portare la loro passione anche su strada.
Se anche tu vuoi ampliare il tuo business on the road, scrivici a info@streetfoody.it oppure chiamaci allo 055 919431.