STREETFOODY AROUND THE WORLD
July 10, 2023
It's time to take stock: the first six months of 2023 recorded a positive increase in interest in our sector and our vehicles, demonstrating once again how the street food market is thriving, even abroad! In fact, there are more and more requests for Made in Italy Food Trucks to be taken to countries such as Switzerland, Germany, France or England, to name a few. The appeal of Italian products in the world knows no bounds, and customers abroad do not miss the opportunity to base their business on these timeless catchphrases.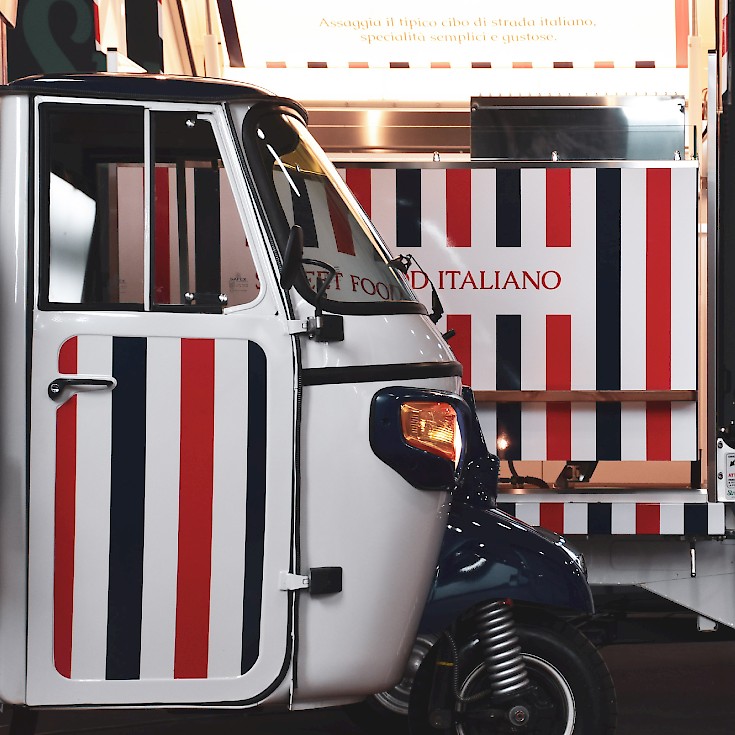 One question, however, arises spontaneously: why do Italian Food Trucks work so much abroad? Here are some of the reasons why customers choose a StreetFoody vehicle for their international road business:
MADE IN ITALY QUALITY AND DESIGN
The extreme reliability of Made in Italy is what characterizes all our Food Trucks: every single element present in the vehicles is produced in Italy and, for us and for our customers, translates into a guarantee of absolute quality. The attention to detail, the design and style of the fittings, the selection of materials and the refined graphics are an expression of Italian art and culture, which has always been recognized as an excellence all over the world. For this reason, an Italian Food Truck is the best calling card for attracting the attention of customers anywhere in the world: in informal or luxurious contexts, with a design jewel such as the Ape Piaggio or the Porter NP6, it is possible give prestige to the brand and obtain a better positioning than the competition.
SUPPORT IN EVERY PHASE OF THE PROJECT
A customized Food Truck, designed by an expert team, can make the difference in a competitive and rapidly growing sector such as that of sales and promotion on wheels. StreetFoody, with over 60 years of history behind it, is the perfect ally for setting up a strategic plan that works also abroad. The projects passed over our table are many, and the experience gained in the sector allows us to understand and interpret the corporate objectives of the customers, accompanying them in every phase of the path that separates the idea from its realization. This includes customizing the vehicle's interior layout to maximize operational efficiency, installing specialized equipment, or including unique features that reflect the customer's brand identity – all of which contribute to the overall success of the business project wherever it is carried out.
TRAINING DONE BY EXPERTS
Another indispensable service provided by StreetFoody is training to allow new truckers to master their work tool in total independence: before leaving our factories, the customer undergoes a training phase concerning all the elements installed inside of his new Food Truck. From the functioning of the batteries to that of the cooking elements, customers will be able to count on expert advice so as not to be caught unprepared when they travel the world in their vehicle. Obviously, the service also takes place for customers who are already abroad via videocall!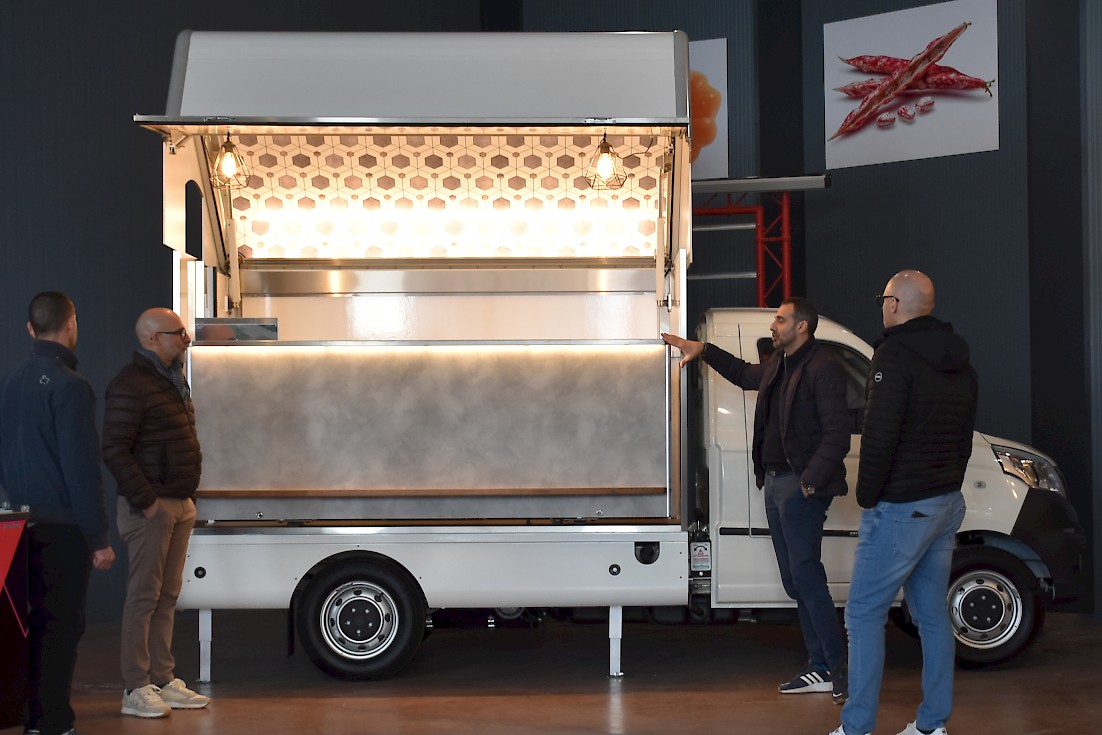 DELIVERY TO YOUR HOME
Finally, the moment of delivery arrives. Distance doesn't scare us, and it's never been a limit for StreetFoody! Our establishments are always open for customers who want to come and pick up their vehicle in person and consolidate the partnership with a nice handshake. Or, our decades-long presence in the sector has allowed us to create a network of trusted suppliers who will take care of transporting the vehicle directly to your home, whether it is 20 or 1,200 km away from our headquarters in Arezzo.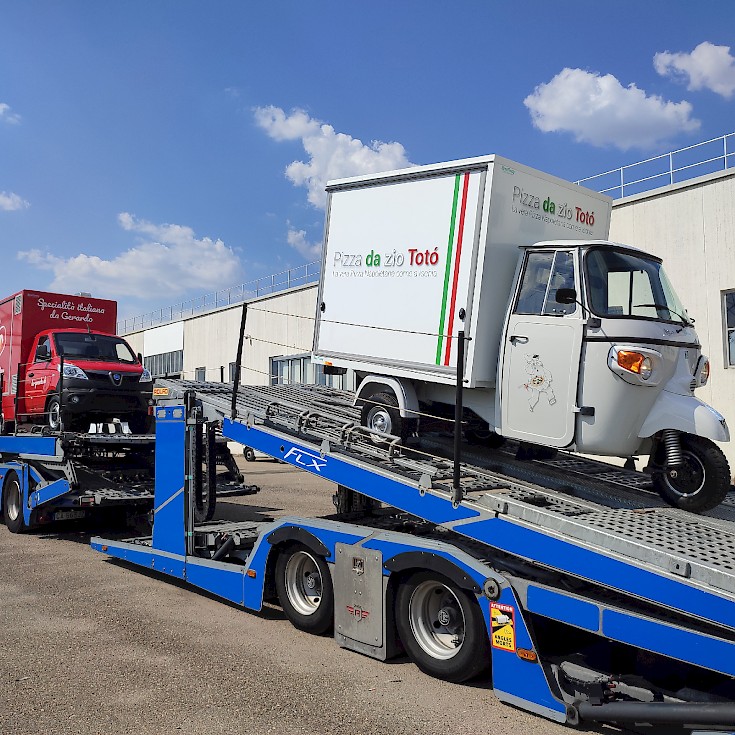 This and much more make StreetFoody an innovative company, open to challenges and capable of international projection. Contact us at info@streetfoody.it to submit your request – you will receive a quick response to immediately plan your future business on wheels!
Via Poggilupi, 1692
52028 Terranuova B.ni (AR)
Phone: +39 055 919431
Email: info@streetfoody.it