Frollabus: the itinerant, social work biscuit factory
July 9, 2021
Frolla is a Social Cooperative that operates in the administration of drinks and food. We met the founder Jacopo Corona, who told us how the project of involving socially disadvantaged people in a workplace was born, thanks to the support of a street food vehicle.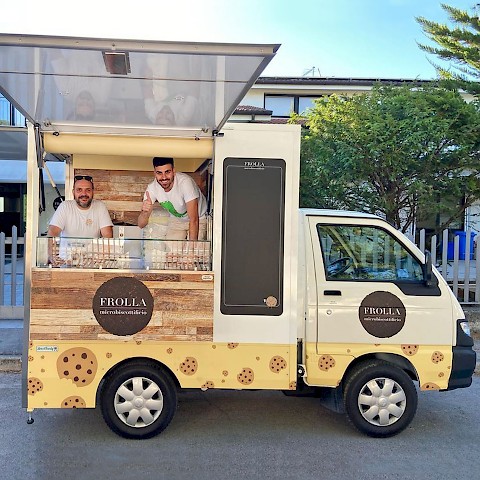 What is the Micro-biscuits factory Frolla?
Frolla wants to promote social inclusion and integration of people with disabilities into the workplace, through the production of high quality biscuits produced through a simple and accessible process, which gives anyone the opportunity to work.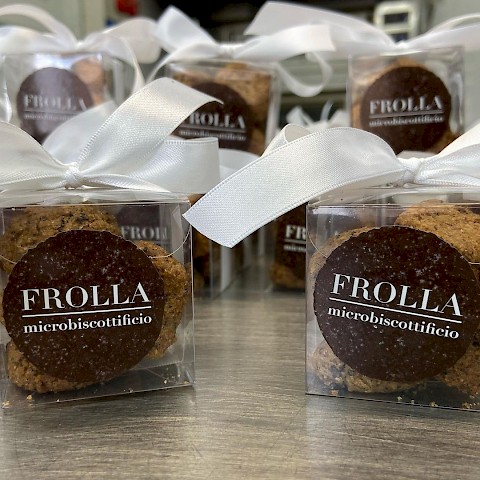 How did the idea of ​​the food truck come about?
The project was born in 2018 in the Marche region from a business idea created with the help of a Crowdfunding campaign and a network of local entrepreneurs who strongly believed in the realization of the project.
The decision to adopt a street food vehicle was a key in order to be able to move freely and improve the service, without having to interrupt the activity during the restrictions.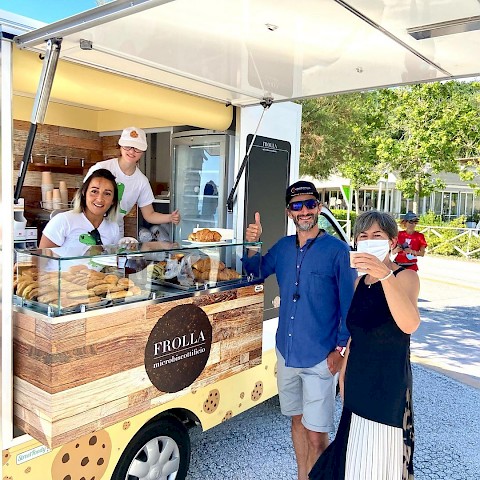 How is the vehicle used?
The vehicle is used to offer an innovative breakfast service capable of dealing with the current pandemic situation, which has led to the need to transform the way our work is carried out. Frollabus is a Porter Flò that brings Frolla products to squares, cities, beaches, streets, markets and fairs.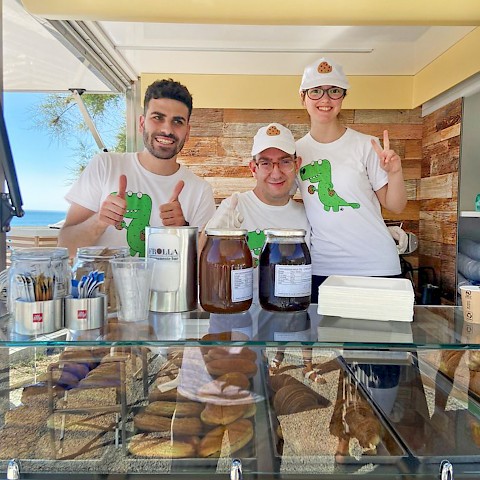 What will Frollabus activities be in the near future?
The bar on wheels will bring coffee, cappuccinos, croissants, biscuits, pizzas and sandwiches to the streets of Marche region. And that's more: it will offer companies the possibility to organize breakfasts for events, meetings or opening ceremonies directly on site.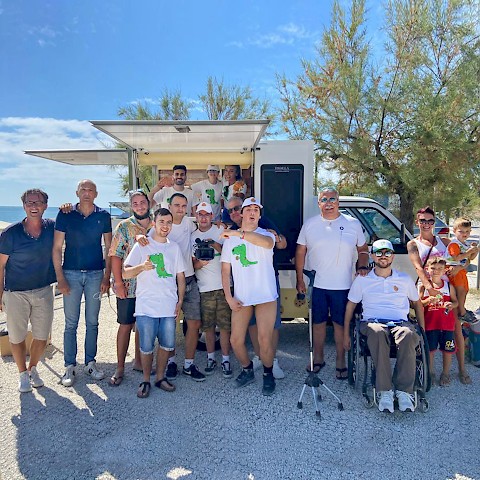 In addition to the involvement of disabled people in the expansion and strengthening of their transversal skills, the project will produce a significant social and cultural impact: communicating and witnessing the socio-economic inclusion of disadvantaged people.
To find out more: info@streetfoody.it