HOW TO TAKE FRIED FOOD ON WHEELS: PANZO'S PANZEROTTI
June 17, 2021
Panzo chooses the Apecar to bring delicious Apulian panzerotti on wheels. We asked the entrepreneur Achille Palma to tell us how the project was born and what the objectives for the near future are.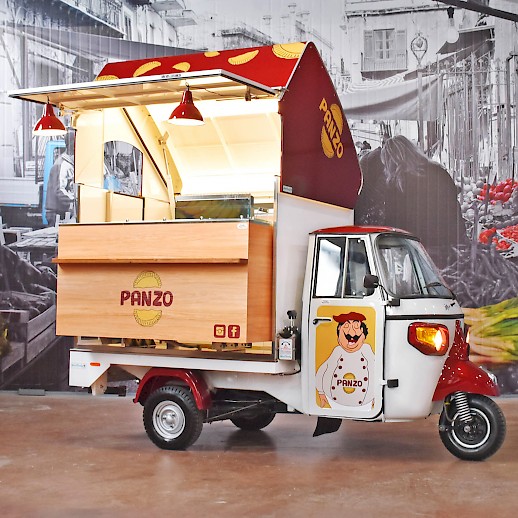 What is Panzo?
"Panzo is a street food business dedicated to fried Apulian panzerotti. The project was born in Milan and will soon develop in the main European cities".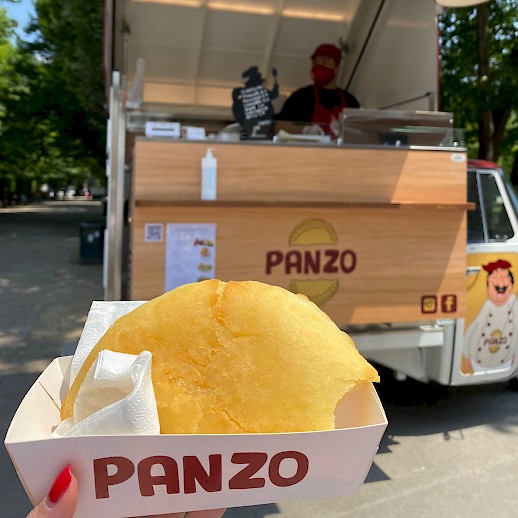 How did the idea of ​​the Ape come about?
"The project was born from the desire to combine a typical product of our lands, such as the panzerotto, with a unique vehicle such as the Ape Piaggio. In this way we think we can offer the all-Italian quality of street food".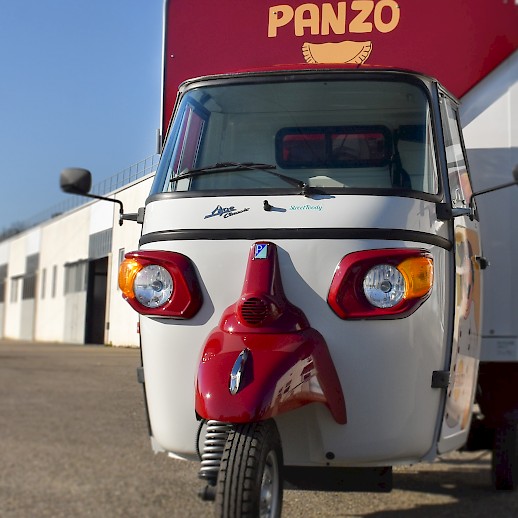 How is the vehicle used?
Every day we use the Ape Piaggio in the most strategic places of the city: near universities, schools and companies. The itinerary of the vehicles follow a precise program that allows us to cover a large area of ​​interest at different times of the day, depending on the turnout and the events in the Milan area.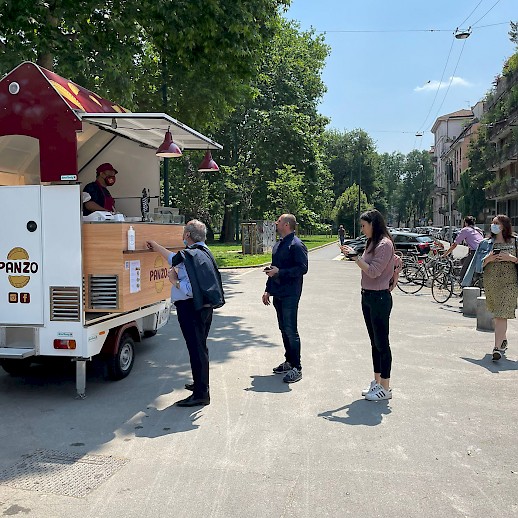 What's in Panzo's future?
The first goal for our Milan fleet is to reach four vehicles by October 2021. In spring 2022 we will focus on launching the business in a second metropolis, which will be chosen between Paris or London. We will create another fleet of a minimum of four vehicles to cover the entire city.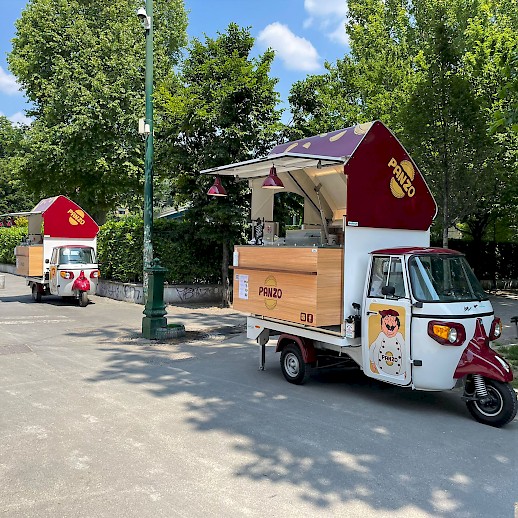 Why did you choose StreetFoody?
We were looking for a company with great experience that was able to support and follow our ambitious development project. In StreetFoody we have found a reliable interlocutor, who guaranteed us not only the realization of the vehicle, but also the design and the graphic solution. Not just a supplier, but a true partner!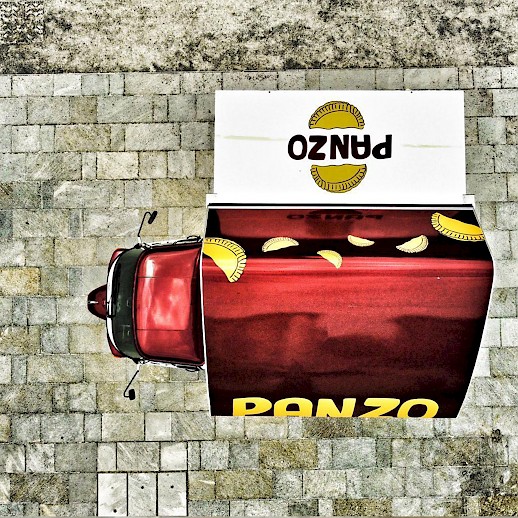 To find out how to expand the food business on wheels, write to info@streetfoody.it.