FLEETS OF VEHICLES: WHAT THEY ARE AND WHY CHOOSE THEM
May 27, 2021
Choosing a street food vehicle with the aim of expanding the business is a sustainable, safe and long-lasting investment. We have already considered the reasons why brands choose a Food Truck, but what are the advantages and opportunities that come by adopting an entire fleet of vehicles instead of just one?
Depending on the specifics of the company, the types of products they offer and the geographical coverage that they want to achieve, it is possible to design a fleet consisting of different types of Food Trucks or several models of the same vehicle.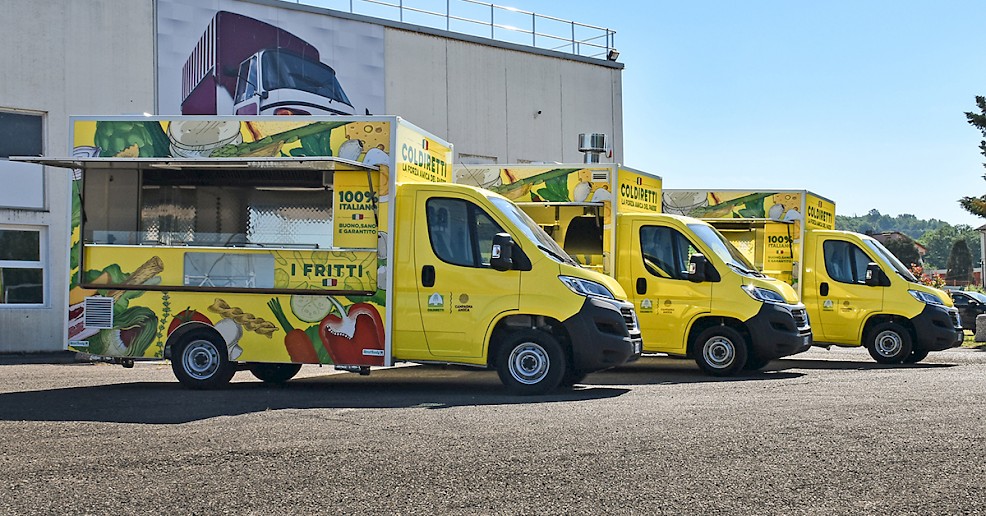 A VEHICLE FOR EVERY PRODUCT
If the company's goal is to expand its products' offer - each of which will require specific processing - then it will be necessary to provide customized set-ups to equip operators with all the necessary tools and space to operate at their best and in the certainty of being able to offer a quality product.
Coldiretti has chosen both Porter Flò and Food Trucks to offer distinct types of dishes: from tasty first courses, to grilled second courses, from crispy fried foods to freshly baked fragrant pizzas. All strictly Made in Italy.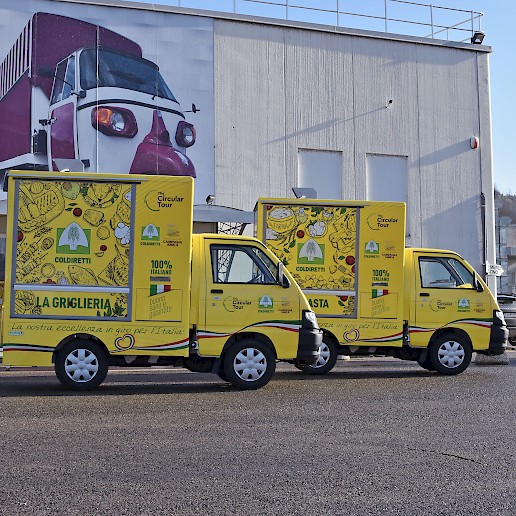 EXPAND THE USER BASE
Another important reason that brings brands to focus on fleets is the opportunity to cover different geographical areas simultaneously, so as to double the user base to which to offer their products.
It is therefore possible to plan a busy calendar of appointments in different cities and towns, to bring products on the road with the delivery or take away formula thanks to many customized Food Trucks.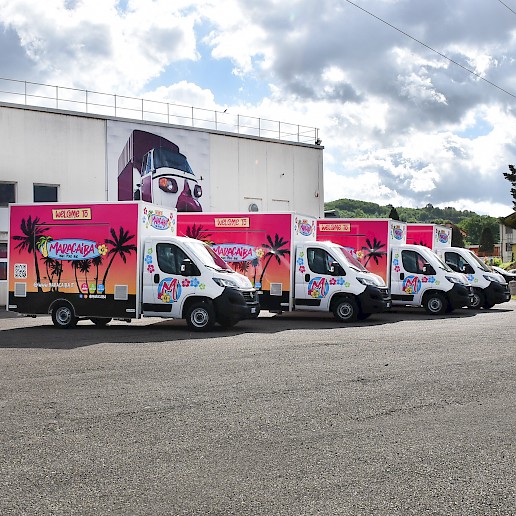 OPEN A FRANCHISE
The third advantage of adopting fleets of street food vehicles is the ability to rent them with the franchise formula.
Scarpettaontruck, for example, offers a unique and very tasty dish throughout Switzerland, pasta, accompanied by the most imaginative condiments. The company has a fleet of Porter Oyster that rent - through a commercial affiliation - to entrepreneurs who want to make an original and profitable investment.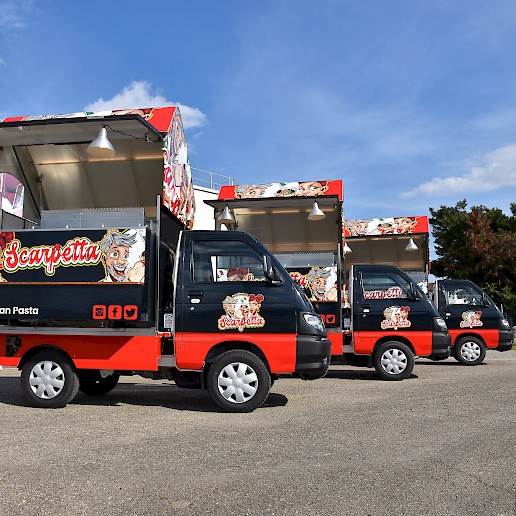 To find out more and to find out the most suitable fleet layout for your business, write to us at info@streetfoody.it or call +39 055919431