COOPERATIVE VALLESANTA: A TRAILER TO REDISCOVER AND ENHANCE THE TERRITORY
August 29, 2023
A Community Cooperative represents a model of social innovation in which the citizens of a community organize themselves to be producers and users of goods and services, promoting synergy, opportunities for growth and cohesion within the territory. This is precisely the purpose of the Vallesanta Cooperative of Corezzo, a small village in the Municipality of Chiusi della Verna, in the heart of the Casentino forest park.
The project takes advantage of the creation and marketing of a typical product of excellence such as Tortello alla Lastra to favor the creation of jobs and stimulate tourism, while at the same time counteracting the phenomenon of depopulation that characterizes the mountain area.
StreetFoody, through its street food vehicles, has helped the Cooperative to enhance the initiative, providing the ideal tool to give visibility to its cause and improve the network of collaborations that revolve around the project.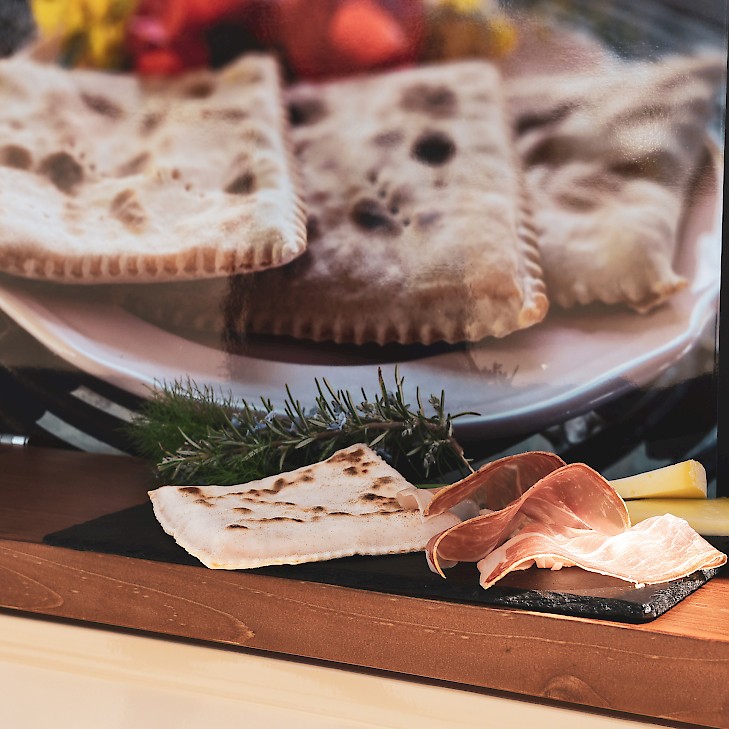 Tortello alla Lastra is a dish with very ancient origins, typical of the mountains between Tuscany and Romagna, and today it is cooked only in the village of Corezzo. The Vallesanta Cooperative takes care of the entire Tortello supply chain, from production with rigorously Km0 wheat and potatoes, to packaging, up to sale. Obviously, any product needs to be adequately advertised to drive tourism and sell the area: so why not do it on board a StreetFoody Trailer?
The characteristics of this vehicle are perfect to taking Tortello alla Lastra around Tuscany! In fact, its structure is designed to facilitate travel, as well as to create a fixed or seasonal point of sale in markets, squares and places of great tourist interest. The Trailer favors direct contact with customers, who will be able to taste the product and discover the history of the Vallesanta Cooperative, easily reaching the main objective of enhancing the territory.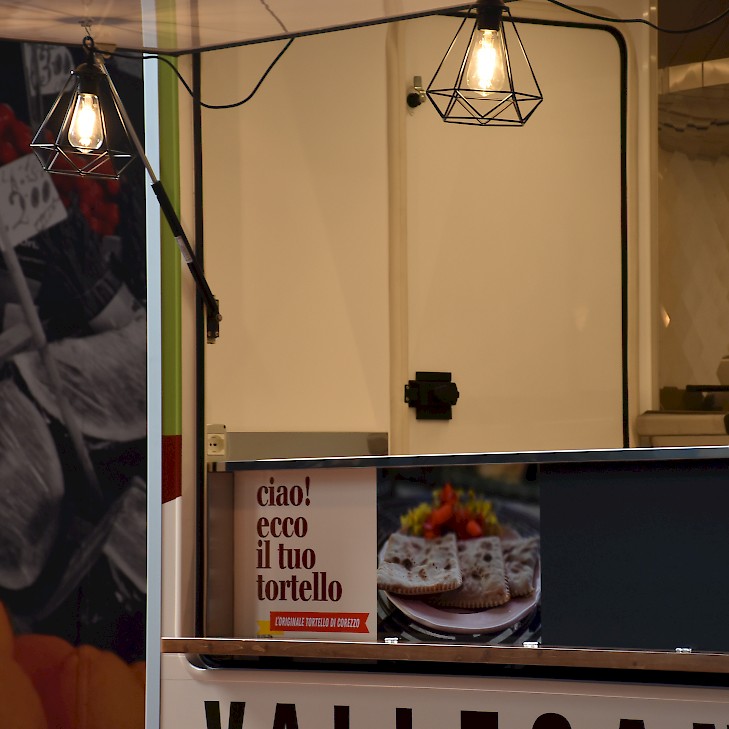 On board a StreetFoody Food Truck, every cultural, social and local promotion project can find its best realization: discover our wide range of vehicles, choose the one that best suits the needs of your association and get ready to make your initiative known to thousands of people! Contact one of our experts now and let's plan together the ideal solution for your goal!
Via Poggilupi, 1692§
52028 Terranuova B.ni (AR)
Phone: +39 055 919431
Email: info@streetfoody.it