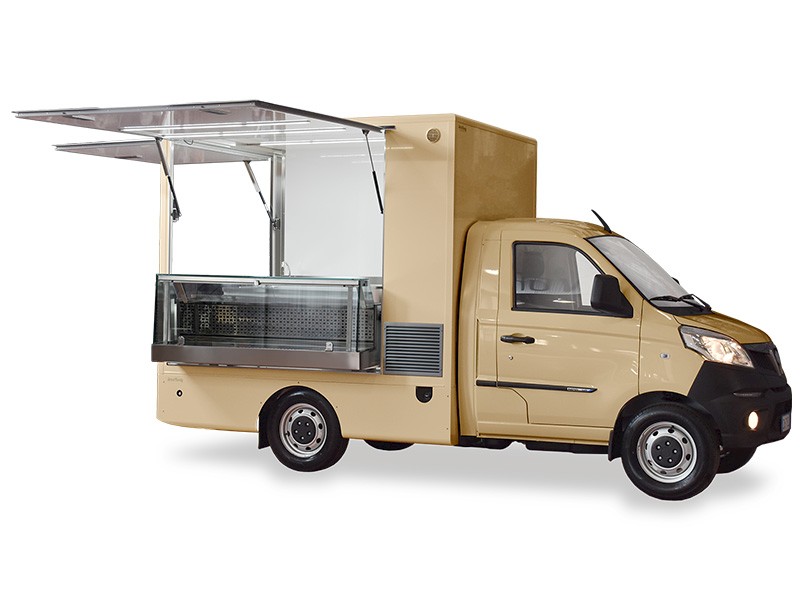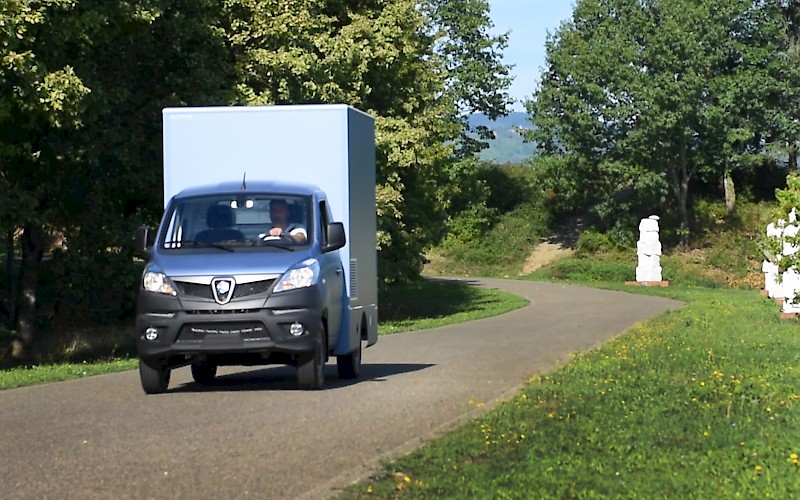 Détails
Modèle avec auvent latéral et postérieur, il permet à un opérateur de servir confortablement à l'intérieur du véhicule.

Il dispose d'un comptoir avec une hauteur optimale, qui permet également de servir un enfant. Idéal dans des situations où le produit doit être montré ou présenté. Comme lorsque la préparation devient un spectacle/attraction.

Conçu pour être totalement autonome lors de l'activité, nul besoin d'une prise de courant ou d'un générateur

Disposant de toutes les certifications des installations, il répond aux normes sanitaires en vigueur

Graphisme complètement personnalisable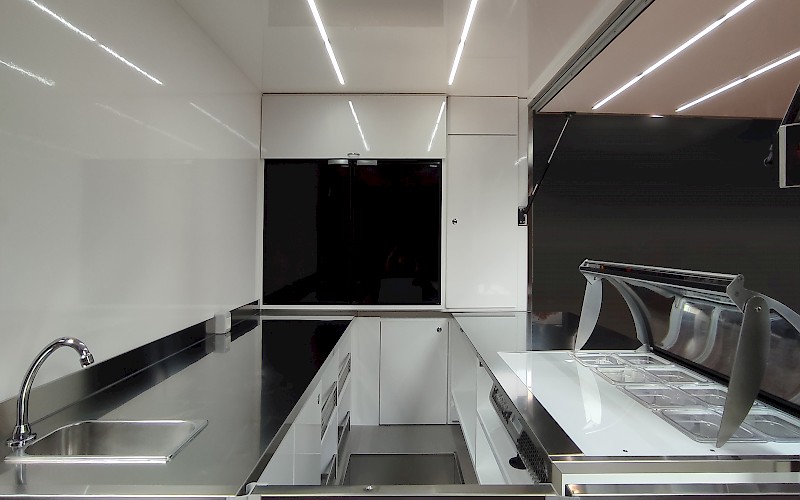 COMFORTABLE
The spacious interior is designed to offer total comfort and create a functional working environment on board, allowing large volumes of customers to be served easily even during the busiest events. The workbench, with its optimal height from the ground, makes it easy to serve even the youngest customers. In addition, it is ideal for displaying, explaining and emphasizing the qualities of your products or services.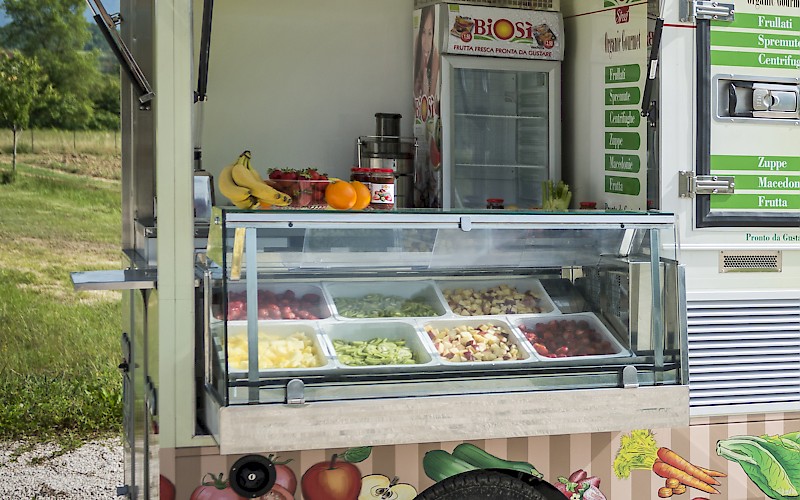 CUSTOMISABLE GRAPHICS AND FITTINGS
­The Porter NP6 Oyster Food is fully customizable in terms of graphics, furnishings and finishes, allowing you to create a vehicle tailored to your communication and marketing needs. Thanks to its modular counter, it is possible to insert the additional cooking elements necessary to accommodate a variety of product categories, or to display solutions to highlight one's own products and services.
Non trovi quello che cerchi?
Scrivici e ti aiuteremo a creare il veicolo che fa per te!