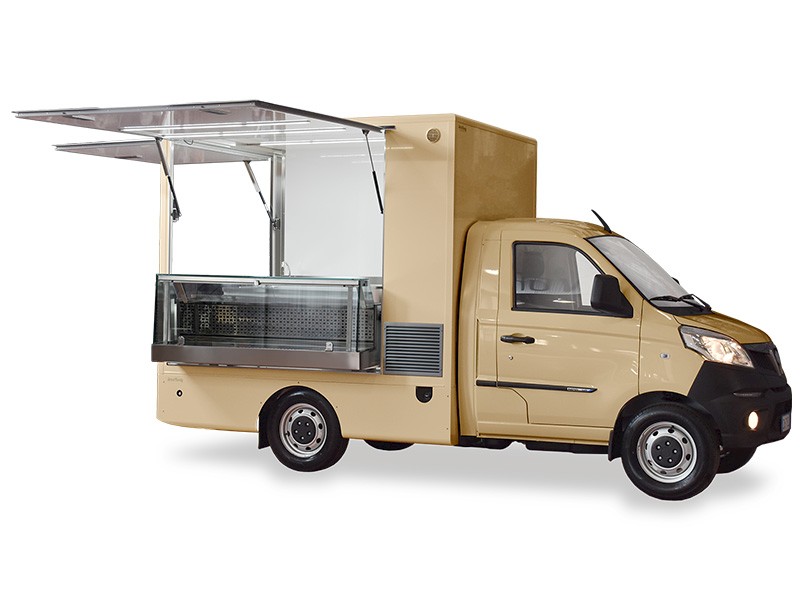 Size M
Porter NP6 Flò Food
The Porter NP6 Flò Food provides you with a professional kitchen on wheels, where every detail is designed to facilitate the serving and storage of the food transported on board.
The ergonomic and practical set-up offers the opportunity to easily move around and comfortably serve your customers during street food festivals, weddings, exclusive events and catering.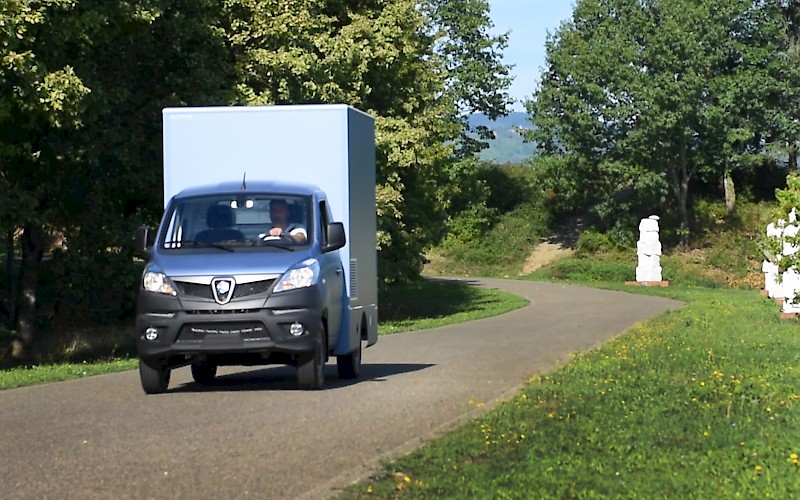 ECO-FRIENDLY
The bifuel motorization is able to guarantee high performance with considerable savings on refueling costs. In addition, this type of power supply favors the transition towards sustainable mobility by making an impact on reducing CO2 and particulate emissions released into the environment.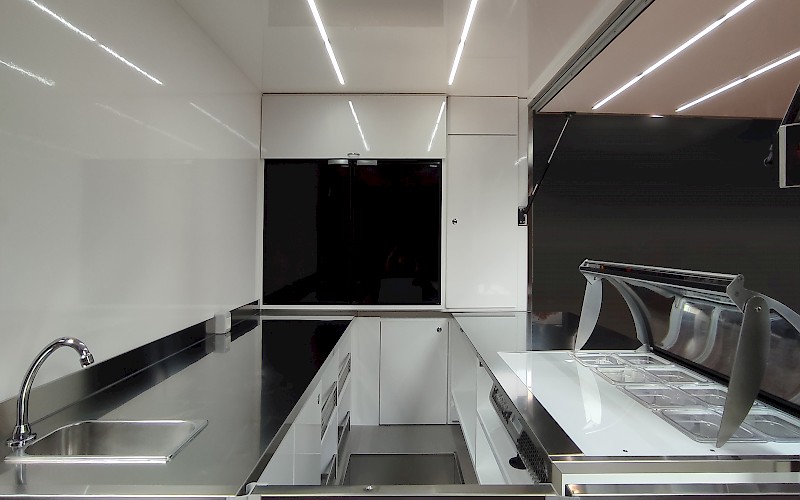 COMFORTABLE
The spacious interior is designed to offer total comfort and create a functional working environment on board, allowing large volumes of customers to be served easily even during the busiest events. The workbench, with its optimal height from the ground, makes it easy to serve even the youngest customers. In addition, it is ideal for displaying, explaining and emphasizing the qualities of your products or services.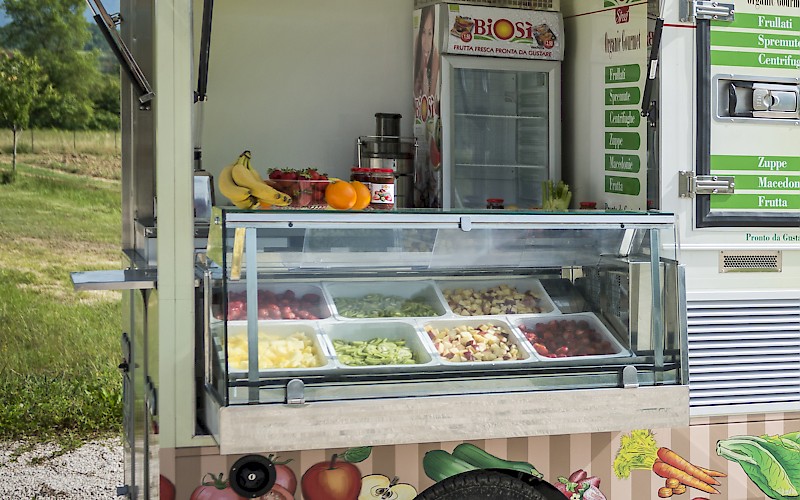 CUSTOMISABLE GRAPHICS AND FITTINGS
­The Porter NP6 Oyster Food is fully customizable in terms of graphics, furnishings and finishes, allowing you to create a vehicle tailored to your communication and marketing needs. Thanks to its modular counter, it is possible to insert the additional cooking elements necessary to accommodate a variety of product categories, or to display solutions to highlight one's own products and services.
Can't find what you're looking for?
Write to us and we'll help you set up the vehicle that's right for you!