Tradition and new trends: the road to a successful pizzeria
May 22, 2023
Originally it was sold directly from the windows of the bakeries located along the streets of city centres, and the simplicity of preparation and consumption has led it to be the street food par excellence: we are talking about pizza, of course! Various solutions have been developed to bring the pizzeria to the customer, including vehicles for street food. These tools ensure greater visibility to the public than any place that could go unnoticed in the vast choice of restaurants available, and it is no wonder that pizza has established itself as the favorite dish of passers-by.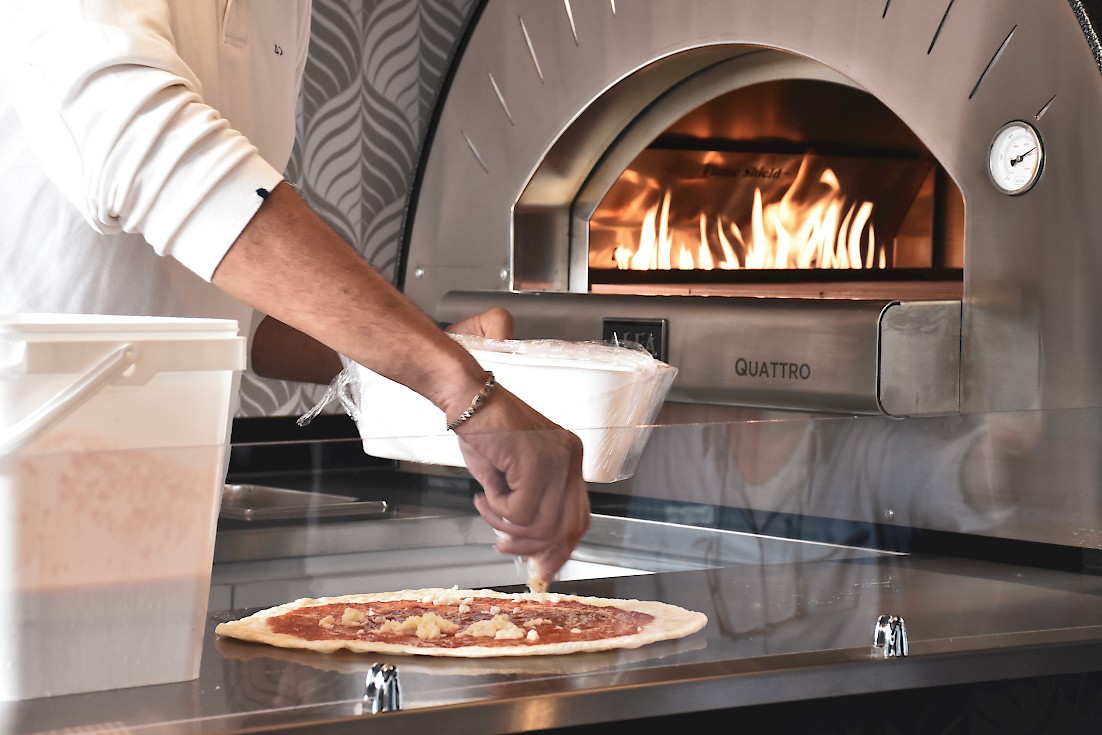 According to market surveys, the most popular dough remains that of the traditional Neapolitan, closely followed by Roman pizza and pizza by the slice, typical of street food. The wallet pizza is making a comeback, to be enjoyed while walking or during the lunch break. At the same time, there are many new emerging products, such as pan pizza, veg pizza and the modern Breakfast pizza, which seem to be gaining more and more popularity in consumer preferences.
Basically, both traditional and innovative pizza represent a marketing element in their own right: they don't need particular advertising because their charm is recognized everywhere. Those who invest in the pizza sector know that a crucial element is the oven. On board the StreetFoody food trucks it is possible to install electric, wood and gas versions.
The Piaggio Ape is the ideal vehicle for those who produce pizza in Italy and abroad. The very symbol of our country, with pizza it buys that extra something: the conversion with a wood-burning oven and removable workbench is impossible not to notice! From the Roman pan to the Neapolitan wallet pizza, there is no one who can resist a steaming slice.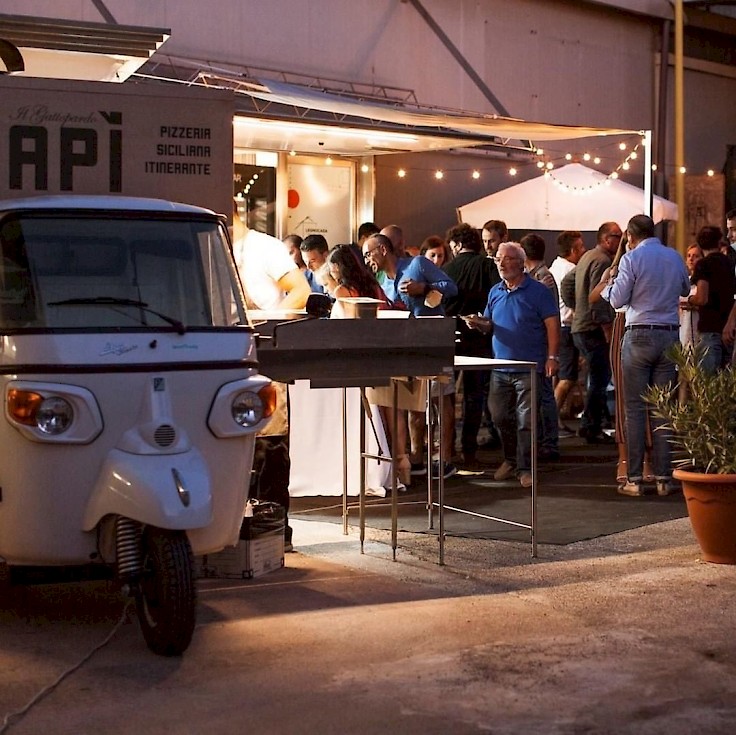 But it goes further, because there are those who prefer four to three wheels. The Pizza Trailer is an excellent alternative to food trucks and is a winner in many contexts: it is the ideal vehicle for creating a fixed or seasonal point of sale in resorts, airports, shopping centers or restaurants. On board your trailer you can experiment with the most diverse formats and offer increasingly convenient services, such as takeaway or delivery directly to your home.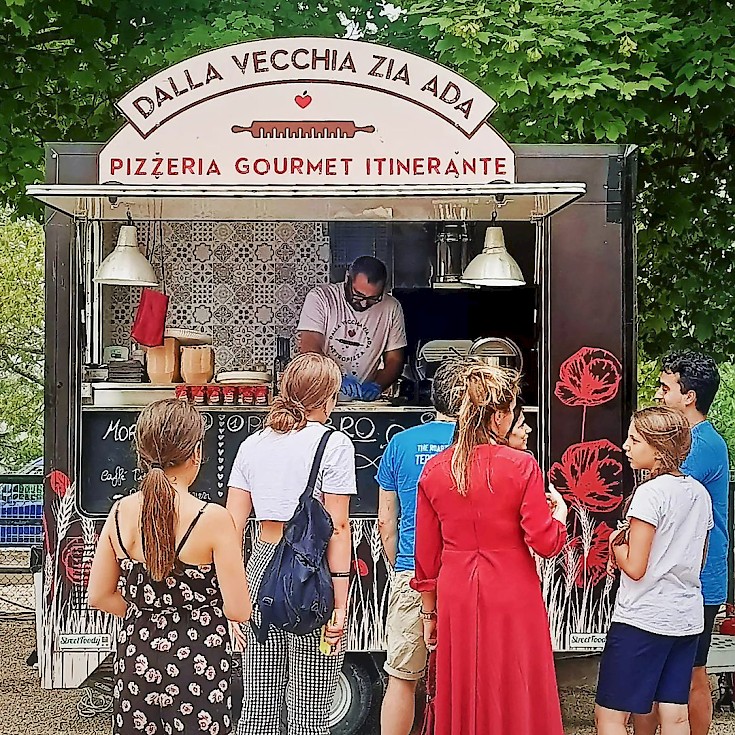 Another workhorse of the StreetFoody range is the Porter NP6 Flò Pizza. In addition to the large work spaces and guaranteeing total comfort while on the move, its captivating design is the real trump card! In fact, the graphics and fittings can become the main attractors to bring customers to look out and discover their brand.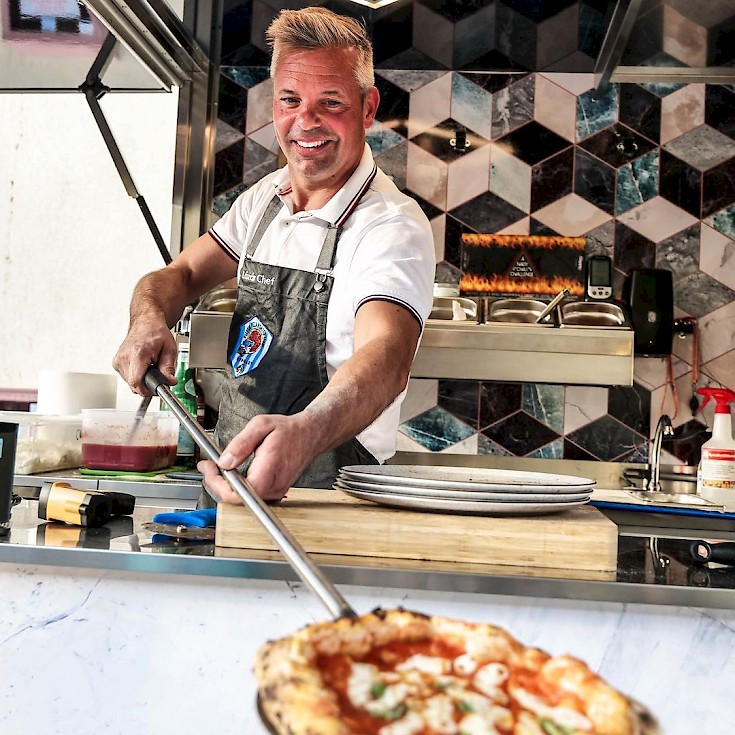 In short, there is a perfect combination for the success of your business on the road: quality pizza and sales strategies that exceed expectations. All this is possible on board a street food vehicle with Pizza equipment! Choose the model that reflects your needs and the perfect type of oven for your creations. Come and talk to one of our experts: book an appointment now at info@streetfoody.it!
Via Poggilupi, 1692
52028 Terranuova B.ni (AR)
Tel.: +39 055 919431
E-mail: info@streetfoody.it