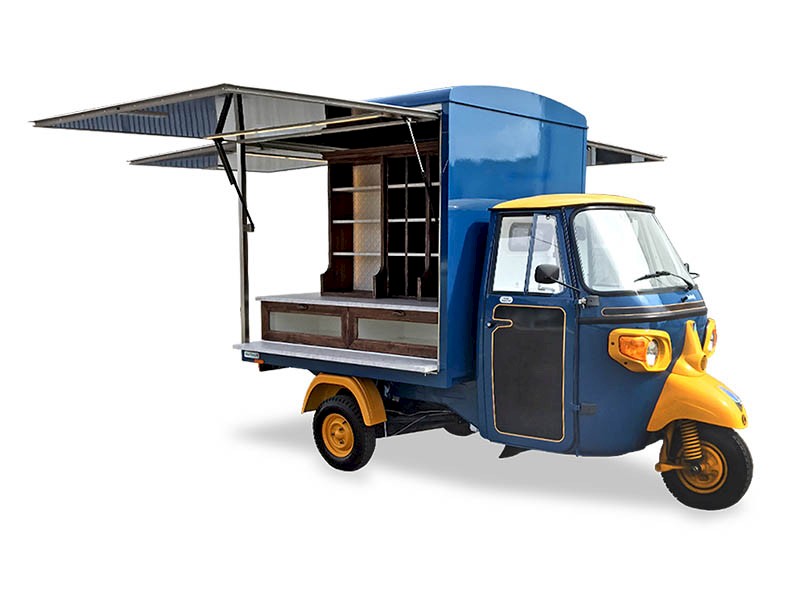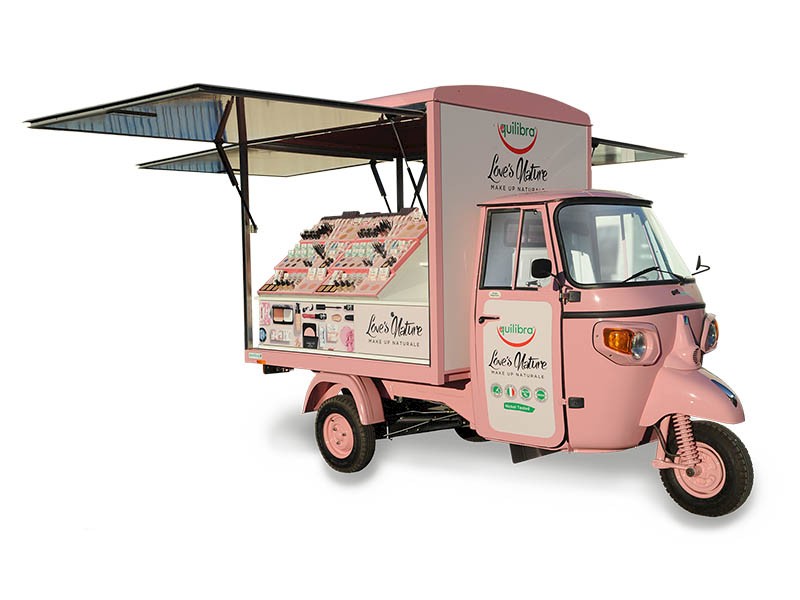 Size S
Expo Ape
The Expo Ape is the perfect vehicle to meet your customers even outside the stores and offer a direct sales and assistance experience as in a real shop. These are comfortable and functional solutions for promoting your company and letting people touch the quality of your products in an unprecedented and itinerant way. They adapt perfectly to many contexts, such as fairs, tours and events, allowing companies to create targeted and effective advertising on all fronts.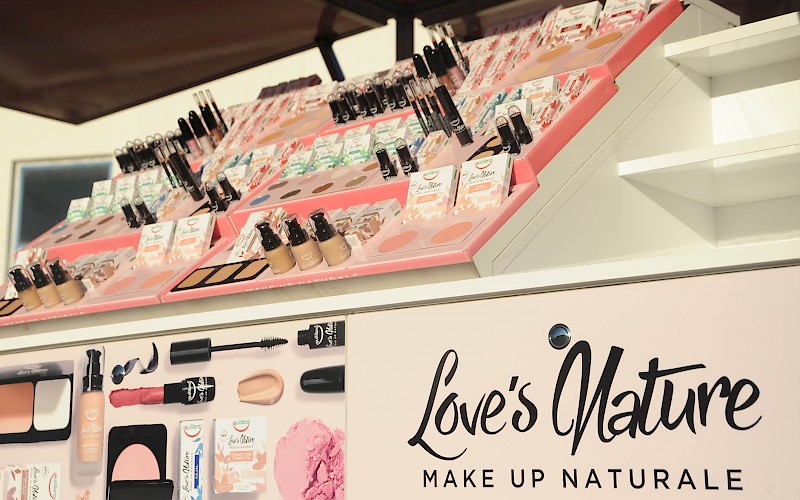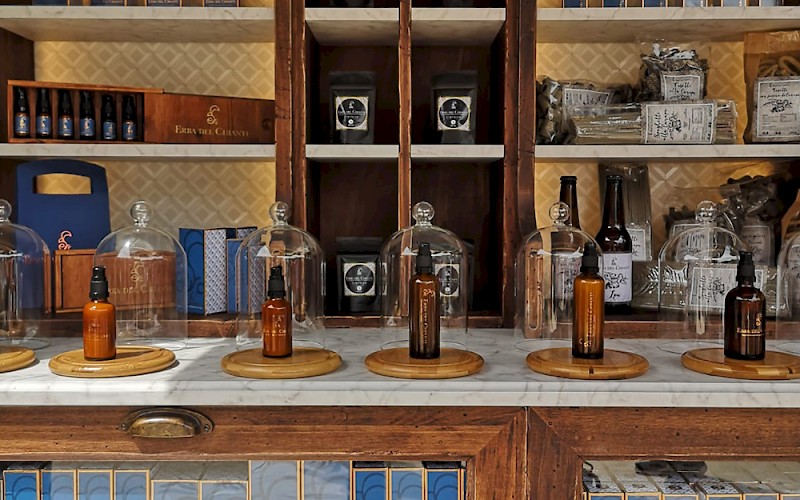 Technical features
The Expo Ape has a structure with rigid covers that can be opened on three sides able to offer total comfort and create a functional work environment to serve customers. The furniture on board is completely customizable according to the service offered, and has a certified electrical system with external connection socket and LED lights.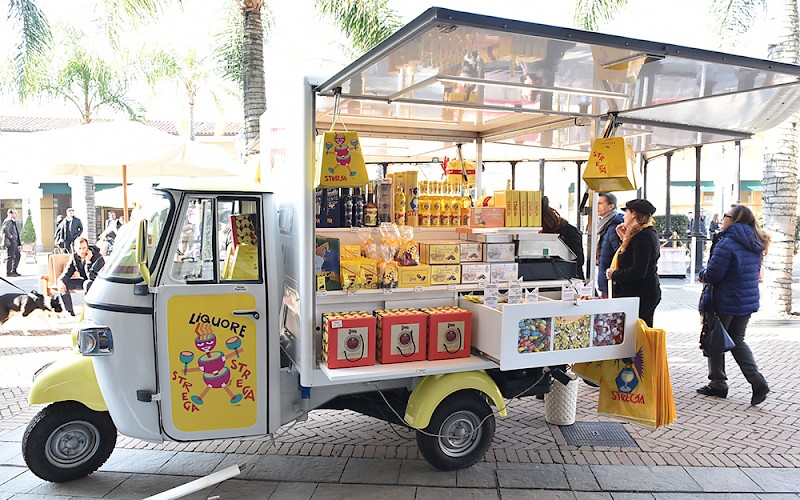 Customizable graphics and furniture
The Expo Ape is completely customizable in terms of graphics and set-ups. The high degree of customization makes it possible to integrate the most diverse advertising and commercial strategies, helping the company to achieve its business objectives and give an edge to its traveling tour. From electronics, to the agri-food world, up to the pharmaceutical industry: everyone can find space on board our Expo Ape!
Can't find what you're looking for?
Write to us and we'll help you set up the vehicle that's right for you!