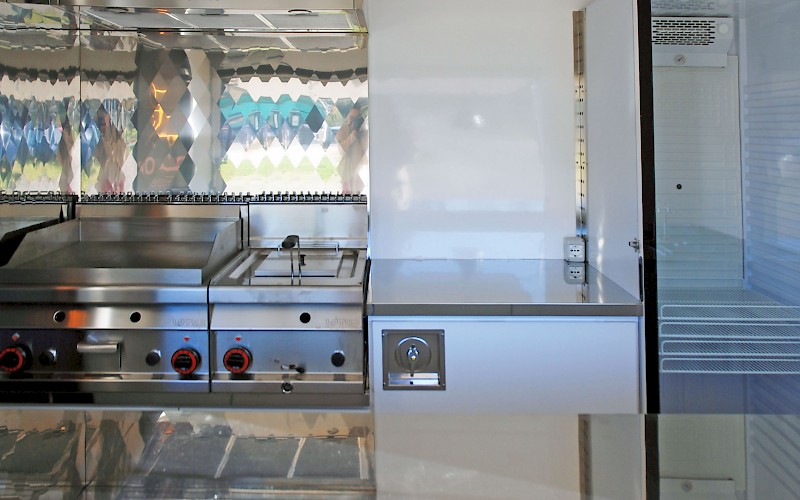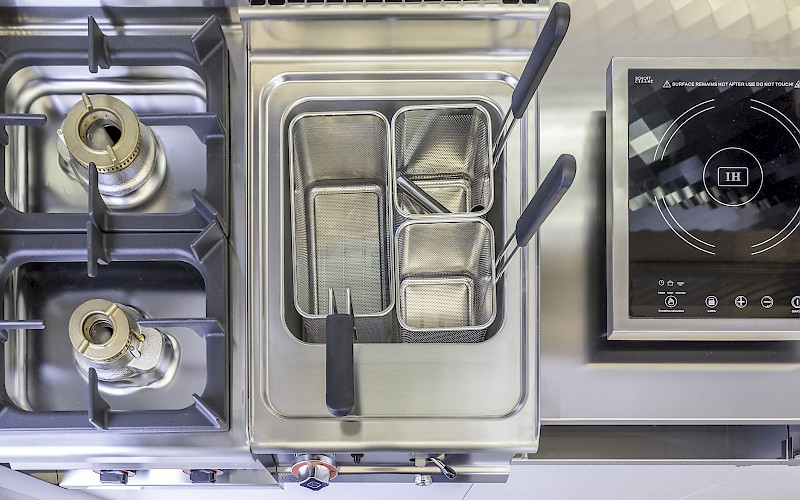 Détails
Plan de travail en acier inoxydable + frigo

Base arrière, avec plan de travail en acier inoxydable et zone abaissée pour les accessoires de cuisine

Groupe hydraulique avec évier, réservoir pour chargement / déchargement et chauffe eau

Circuit de gaz + hotte aspirante pour cuisine

Système électrique avec jack extérieur de connexion et lumières à led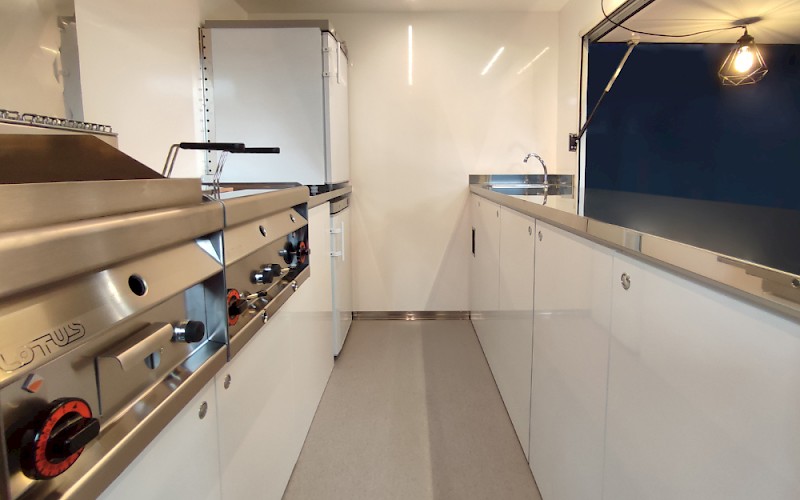 Comfortable
The large interior spaces are designed to offer total comfort and create a functional working environment on board, allowing to comfortably serve a large volume of people during street food festivals, weddings, exclusive events or catering. The internal structure and the spacious corridor can accommodate up to 3 operators during the work phase.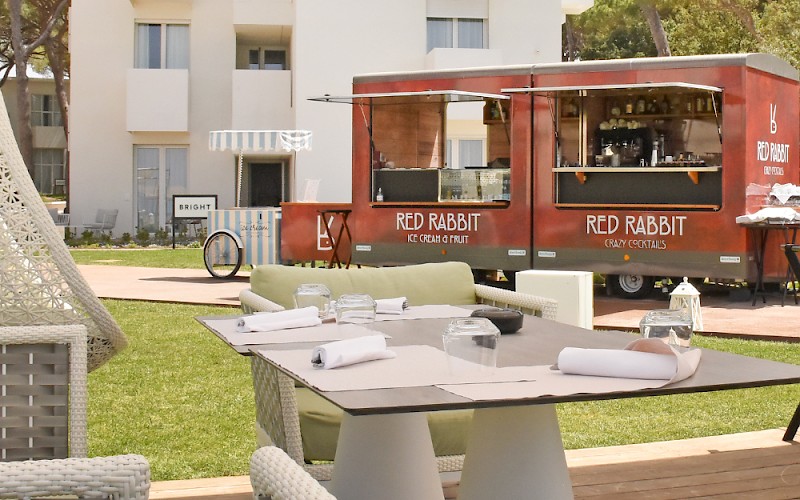 Customizable set-up and graphics
The Trailer is fully customizable in terms of graphics, furnishings and finishes, allowing you to create a vehicle tailored to your communication and marketing needs. On board, it is possible to insert cooking elements and professional equipment necessary for the preparation of various products.
Non trovi quello che cerchi?
Scrivici e ti aiuteremo a creare il veicolo che fa per te!