Taglia S
Model #03
Ape Tettino
Ape New Classic motore diesel 400cc
Taglia S
Model #03
Ape Tettino
Ape New Classic motore diesel 400cc
By definition, the street food concept travels aboard board the Ape. So why not choose the symbol of the Made in Italy style for your business?
Setup details
It represents the evolution of the ice cream cart : it lets one or more operators to serve comfortably from outside the vehicle.
Available in food, no food and merchandising versions
Fully customizable
Designed to be completely independent during the work phase, it does not need to be connected to the power supply or to the generator.
It has all the certifications of the installed systems, and it complies with current health rules.
Tested for special use, essential requirement for the proper performance of the business activity on wheels
FOR MORE INFO CALL: +39 055 919431
Download leaflet
Other setups S
Model #01
Ape Oyster Street Food
Ape New Classic motore diesel 400cc
Discover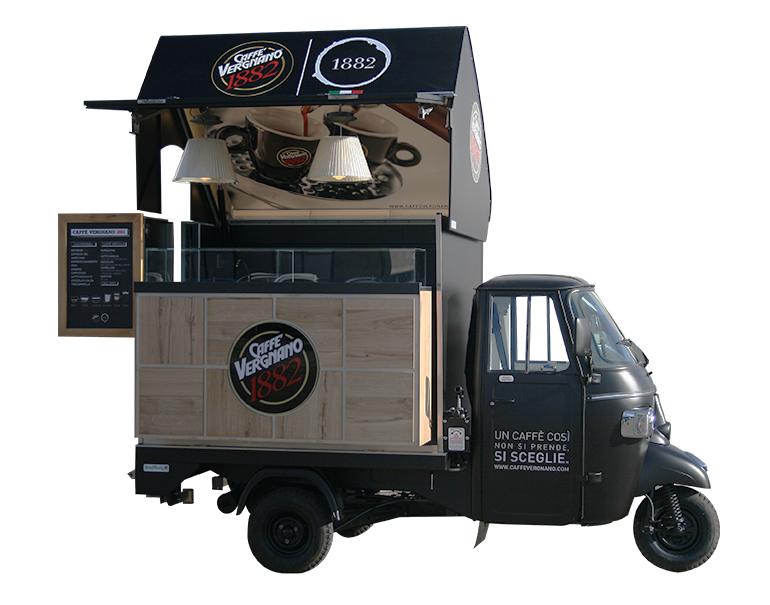 Model #02
Ape Coperture
Ape New Classic motore diesel 400cc
Discover
Back to Vehicles